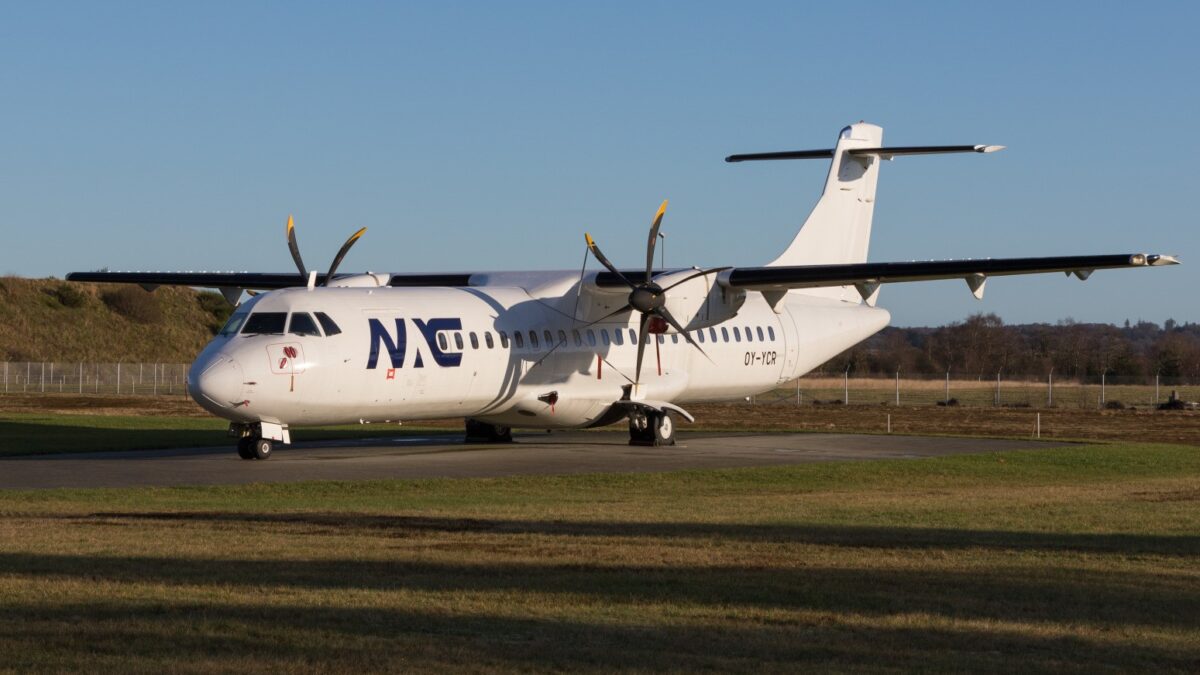 Nordic Aviation Capital (NAC), which is currently in Chapter 11 bankruptcy protection, has disclosed to the US Bankruptcy Court that it has written down the value of its aircraft portfolio by nearly a third, adding that this has caused the equity value of the company to decrease significantly.
NAC, which is the world's largest regional aircraft lessor with 475 aircraft, went into US bankruptcy protection after declaring debts totalling US$6.3 billion which it says includes US$5.4 billion in secured debt.
The regional aircraft lessor has now disclosed that it has written down the value of its aircraft portfolio by 31% to US$4.8 billion from US$7 billion.
It has also told the court that it has reached an agreement with creditors to reduce its debt by US$4.3 billion.
The plan involves turning debt into equity as well as selling some assets. The plan also includes a US$537 million infusion of new money into the company in the form of US$337 million equity rights issue and a US$200 million revolving credit facility, it adds.
NAC earlier announced that the company's existing owners no longer wish to invest in the company and have agreed to let creditors exchange debt obligations for equity in the company.
The existing owners are: Swedish private equity firm EQT (39.94%), the Singapore Government's investment arm GIC (34.05%) and Martin Moller Nielsen's Axiom Partners 10. Nielsen is NAC's founder.
New York investment funds Silver Point Capital and Sculptor Capital Management have reportedly acquired much of NAC's secured debt – from banks and other financial institutions – and will gain control of the company after it emerges from bankruptcy.
NAC says writing down the value of its aircraft portfolio causes the loan-to-value ratio of NAC's aircraft to rise rapidly. It also says aircraft values are a key factor in calculating lease rates.
Lessors, including NAC, have been negotiating lease rates down in an effort to keep aircraft on lease with airlines and other air operators.
NAC also mentions in documents to the court that it is now trying to remarket the 12 Bombardier CRJ1000 aircraft that it has on lease to Garuda Indonesia "to effectuate a consensual termination of the lease." Garuda announced last year that it wanted to return the aircraft to NAC before the lease expires.
While NAC is able to move ahead with its debt restructuring plan because it appears to have reached a general consensus with its creditors, it does mention one creditor that thinks otherwise.
NAC says German bank Norddeutsche Landesbank Girozentrale exercised in August "its right to terminate the Forbearance Agreement with respect to itself and exercised its share charge over the shares in NAC Aviation 9 Limited, which owns five planes."
"Following the share enforcement, an Irish liquidator was appointed, and NAC Aviation 9 Limited is in the process of being liquidated," it adds.
UK-based aircraft remarketing company Airstream says in a statement that the administrator –  Declan Taite and Anne O'Dwyer – has appointed it to find buyers for four of the aircraft from NAC Aviation 9 Limited.
It says the four aircraft are De Havilland Aircraft of Canada Dash 8-400s – with  manufacturer's serial numbers 4234, 4239, 4245 and 4250 – and all are stored at maintenance facilities in Bratislava, Slovakia.
NAC had leased the aircraft to German regional carrier LGW Luftfahrtgesellschaft Walter, which later went into voluntary administration in April 2020 following the loss of its wet-lease contract with Lufthansa's Eurowings.
The fifth aircraft under NAC Aviation 9 Limited is also a Dash 8-400 which is now reportedly on lease with Cobham Aviation Services in Australia.
Related posts
SUBSCRIBE TO OUR NEWSLETTER