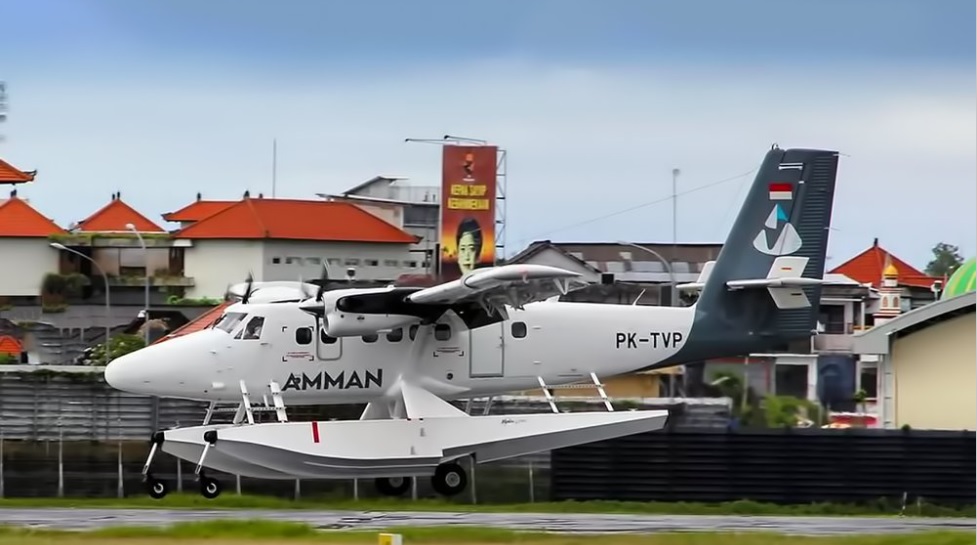 Indonesian charter operator Travira Air has acquired a Viking Air Twin Otter Series 400 Amphibian, and is using it for mining charters.
Muhammad Ihsan Salim, business development and commercial executive at Travira Air, confirms to Smart Aviation Asia Pacific that it has received the Twin Otter Series 400, a new aircraft type for the airline that was put into commercial operation end of 2021.
"We are operating the aircraft on a dedicated contract for the mining sector, providing long term charter services to destinations such as Bali and Sumbawa," he says.
Salim adds there has been an increasing demand for mining charter services in Indonesia, because of the recent mining boom.
Sumbawa is an Indonesian island, in the middle of Lesser Sunda Islands chain, with Lombok island to the west and Flores island to the east.
Information online shows Sumbawa island has a large gold and copper mine, Batu Hijau mine.
Salim was unable to disclose if it purchased or is leasing the Series 400 Twin Otter or if it plans to add a second aircraft of this type.
He says the other aircraft in Travira's fleet include: one ATR 42-600, two ATR 72-600s, one Beechcraft 1900D and two Cessna Caravan Amphibians. It also has a fleet of helicopters.
According to online fleet directory TwinOtterWorld.com, Travira's Twin Otter Series 400 is a new aircraft with manufacturer's serial number 988 and local registration PK-TVP.
Picture from TwinOtterWorld.com (Maman Niceboy) shows Travira's Twin Otter which has the livery of Amman Minerals, an Indonesian mining company.
Ong Jeng Yang
Based in Singapore, Ong Jeng Yang has more than four years of experience working in the media industry.
Related posts
SUBSCRIBE TO OUR NEWSLETTER