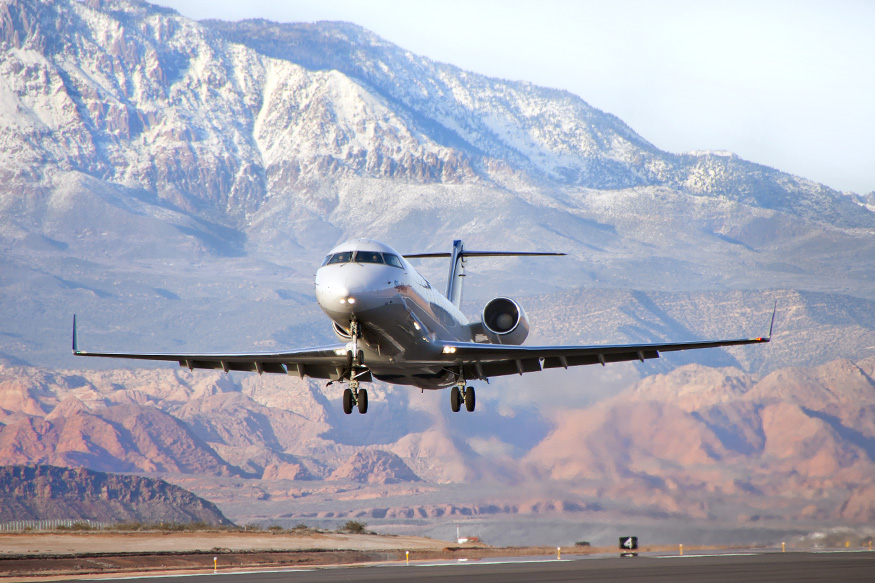 It appears that Mitsubishi Heavy Industries (MHI) is hoping that advances in hydrogen fuel cells may extend the life of its ageing CRJ regional jet product line that it acquired last year from Bombardier.
There is a very large installed fleet of 50 to 110 seat CRJ regional jets in North America and Europe, but these aircraft will be retired in the coming years unless MHI's regional aviation company, MHI RJ Aviation Group (MHIRJ), can develop a 're-life' program for the aircraft.
Embraer has already declared it plans to develop a new regional turboprop aircraft that it sees could be a replacement for aging CRJ regional jets in North America, starting with 50-seat CRJ200s.
The general consensus in the industry is that 50-seat aircraft are the largest aircraft that could be powered by hydrogen fuel cells and that even larger aircraft, if they were to be powered by hydrogen, would need to burn hydrogen in a turbine.
ZeroAvia's research and development has been focused on developing aircraft powertrains that use fuel cells.
The US-UK company completed its first hydrogen-powered flight last September using a six-seat Piper M-class aircraft. It is now converting a 19-seat Dornier 228 to be powered by a hydrogen fuel-cell, "with a first test flight expected in the coming months," it says.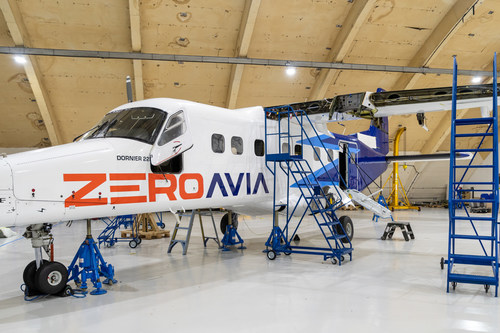 ZeroAvia says it "plans certification and market entry for its 19-seat powertrain by 2024 and is eyeing towards larger [turboprop] aircraft 50-80 seats by 2026, and regional jets around 2028."
ZeroAvia says it and MHIRJ "have signed an agreement [memorandum of understanding] to cooperate in developing hydrogen-electric propulsion for regional jet applications."
But the statement makes no mention of which aircraft types.
It says: "The collaboration with MHIRJ will leverage ZeroAvia's hydrogen fuel cell powertrain technology and MHIRJ's aircraft design, certification and support experience to create aircraft solutions, which not only have the potential to deliver new aircraft with hydrogen-electric propulsion, but also to efficiently retrofit existing aircraft in the market."
The fact there are limits to how large an aircraft can be powered by fuel cells, would suggest the CRJ200 is the prime candidate to be retrofitted. Besides being the smallest, it is the oldest type in the CRJ product portfolio.
The aircraft was developed in the late 1980s, very early 1990s. The three largest operators are US regional carriers Skywest Airlines, with around 140; Air Wisconsin, around 65; and Endeavour Air around 50.
Hiro Yamamoto, president and CEO of MHIRJ says: "Regional aircraft are … more able to exploit the new technologies on the horizon – than larger aircraft – and, therefore, it [the CRJ program] is a logical place for this development."
The press release from ZeroAvia says that under the MoU, "MHIRJ will be also supporting ZeroAvia by providing engineering services in support of the certification of the engines to PART 33 for aircraft, as well as assisting ZeroAvia by providing advisory services evaluating the feasibility of a green retrofit program for regional aircraft."
MHIRJ is the type-certificate holder to the CRJ program which it bought from Bombardier last year and includes the CRJ200, CRJ700, CRJ900 and CRJ1000.
Related posts
SUBSCRIBE TO OUR NEWSLETTER