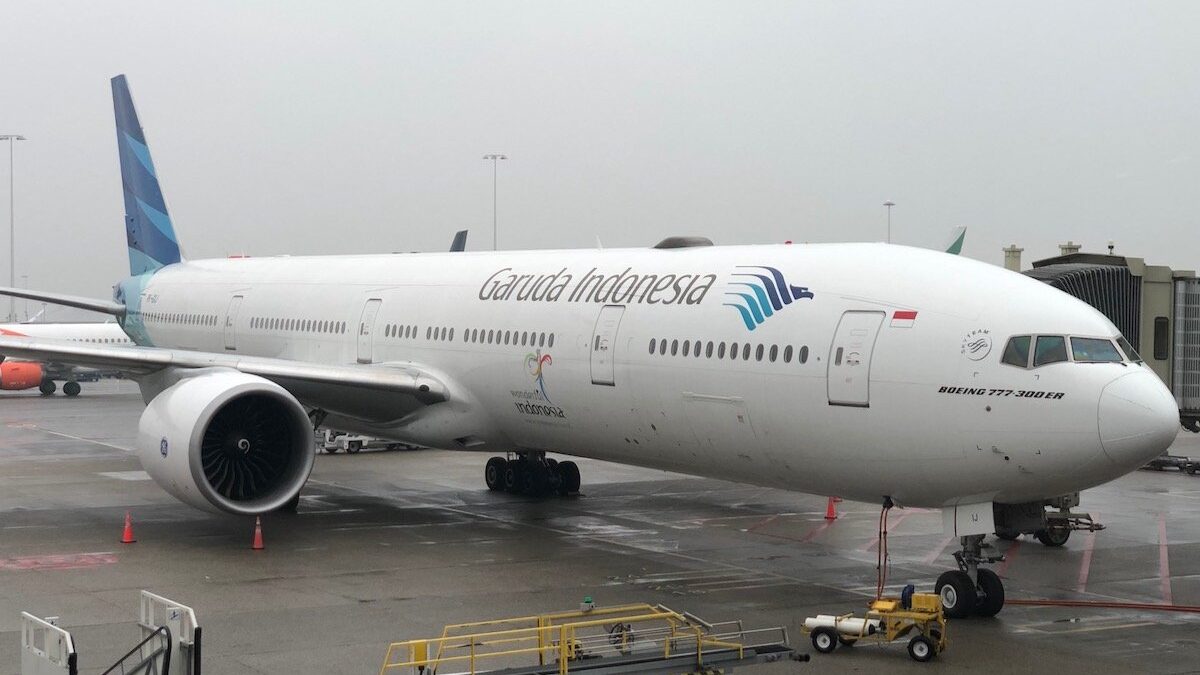 Debt-ridden flag carrier Garuda Indonesia could go bankrupt if restructuring agreements with creditors fail, leaving another state-owned carrier Pelita Air Service to fill the void.
Deputy minister of state-owned enterprises, Kartika Wirjoatmodjo, tells local Indonesian media the weight and complexity of Garuda's debt means the airline will have to get relief from aircraft lessors.
"If we are stuck, we will have to close the airline since it is impossible for us to come in with state capital because the value of the debt is simply too large," says Wirjoatmodjo who quotes a debt figure of US$2.6 billion. The airline, which is publicly-listed, has disclosed that its liabilities exceed assets by US$4.7 billion.
Wirjoatmodjo says Garuda has 32 aircraft lessors, and whether the airline can reach an agreement with its creditors and avoid bankruptcy is still a 50-50 shot. But he says he believes the lessors share a common interest to keep Garuda operating.
"If there is a restructuring, they (lessors) would be involved in the business model in the future. So far, quite a lot of people are interested," he tells the local media.
Wirjoatmodjo explains that Garuda's main problem is its leasing costs are beyond reasonable and it has too many aircraft types in its fleet.
Garuda has often paid higher lease rates than other airlines, but lessors have often argued that is because Garuda is considered a higher risk. But during the pandemic, lessors have generally been willing to reduce lease rates in an effort to help their airline customers and because it is hard to place aircraft elsewhere.
In a separate development, Garuda is embroiled in a Commercial Court case in Jakarta regarding the postponement of debt payment obligations (PKPU). The case came about because Indonesian cargo airline My Indo Airlines is suing Garuda for monies allegedly owed.
The court's decision has been rescheduled to 21 October, although more details have yet to be shared, reports say.
Wirjoatmodjo says there's also a 50% chance Garuda may lose this court case.
Meanwhile, another state-owned carrier Pelita Air Service is working to get approval to move from being purely a charter airline, to being a scheduled passenger carrier. It aims to fill the void that has been created from Garuda shrinking its operations.
Garuda, which also includes low-cost carrier Citilink, has announced it is reducing its fleet by 36% to 135 aircraft from 212 in an effort to restructure and stem its losses.
"Pelita is ready to replace Garuda because all of its shares are owned by Pertamina," says Wirjoatmodjo, referring to Indonesia's state-owned oil and gas company, which is also a large creditor to Garuda.
A source at Pelita Air Service told Smart Aviation Asia Pacific on 14 October that Pelita will focus on the domestic passenger market and cover all the big and smaller cities with a fleet of Airbus A320s and also possibly ATR 72-600s.
Wirjoatmodjo tells the Indonesian media that another carrier, besides Pelita, is interested to become an international airline partner for Indonesia's Umrah and Hajj flights to Saudi Arabia.
Picture Source: onemileatatime.com
Related Stories:
ANALYSIS: Garuda Indonesia's Year Of Living Dangerously (16 October 2021)
Indonesia's Pelita Air Plans To Expand Into Scheduled Flights Using Airbus A320s (14 October 2021)
Ong Jeng Yang
Based in Singapore, Ong Jeng Yang has more than four years of experience working in the media industry.
Related posts
SUBSCRIBE TO OUR NEWSLETTER