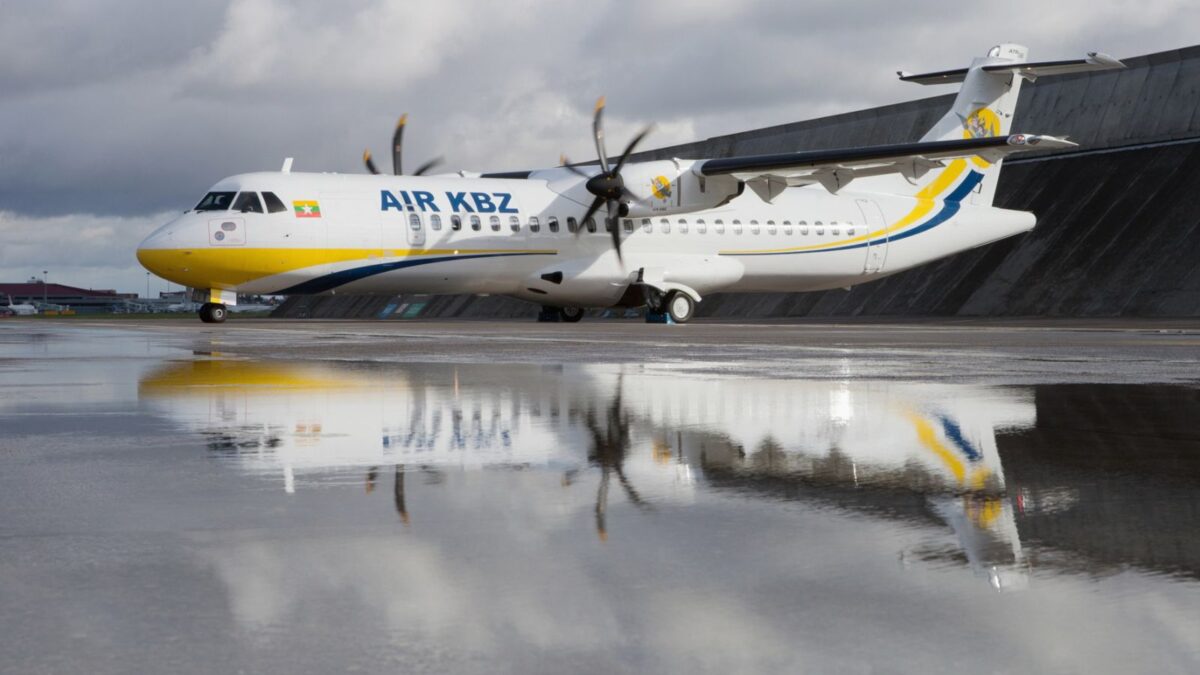 An aeronautical engineer in Myanmar, who was arrested in relation to a criminal case that involved tampering with the flight systems of Air KBZ ATR aircraft, has died in custody.
The deceased, Min Min Soe, was detained for his alleged connection to an incident on August 12 in which leaves were put inside the pitot tubes of three of the Myanmar domestic carrier's ATR 72-600 aircraft.
Soe later died on 17 October in Insein prison, says news organization Mizzimaburmese which quotes one of Soe's family members.
Mizzimaburmese is a Myanmar news organization based in India established by exiles from Myanmar's 1988 pro-democracy movement.
Soe's relative claims that Soe died from injuries sustained during interrogation.
A representative of Myanmar Aerospace Engineering University (MAEU) tells Mizzimaburmese that graduates of the school are being investigated with regards to the incident.
The representative claims that Soe was denied medical treatment while in prison.
Another Myanmar news organization, Ludunwayoo, quotes the deceased's father, U Paing Soe, saying his son was buried yesterday at 15:00hr local time.
Smart Aviation Asia Pacific previously reported that five personnel of Air KBZ were arrested for their alleged involvement in the plot, with a sixth person on the run.
ATR pitot tubes are near the aircraft nose and are there to measure airspeed. Faulty air speed readings could have caused the aircraft to go too fast or stall mid-flight, potentially causing a mid-air accident.
Picture Source: aerospace-technology.com
Related Stories:
Personnel from Myanmar's Air KBZ Arrested For Tampering With Three Of The Airline's ATR Aircraft (27 September 2021)
Myanmar Airways International and Other Carriers Resuming Services, Despite Political Uncertainty Caused By Military Coup (5 February 2021)
Ong Jeng Yang
Based in Singapore, Ong Jeng Yang has more than four years of experience working in the media industry.
Related posts
SUBSCRIBE TO OUR NEWSLETTER