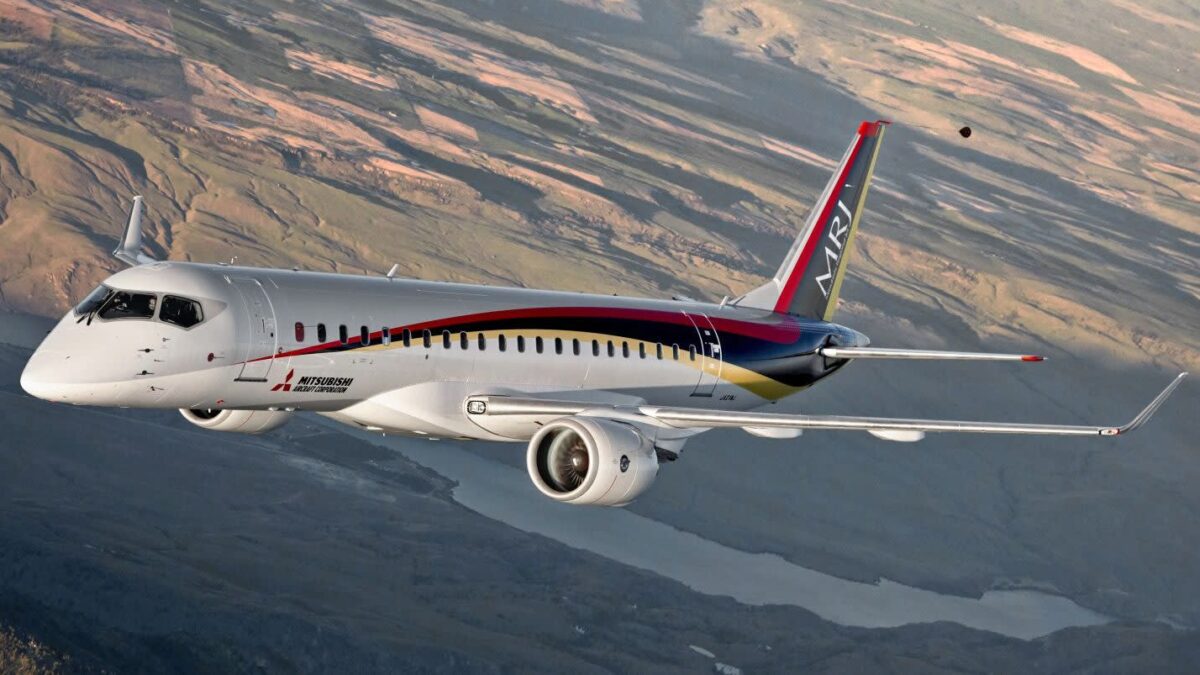 Mitsubishi Aircraft has disclosed to the US FAA it has stopped the Mitsubishi Spacejet program for three years, the first time the aircraft-maker has publicly disclosed how many years it is shelving the program. 
In an email to the US FAA – that Smart Aviation Asia Pacific has seen – Mitsubishi Aircraft head of certification, Masahiko Ikuta, says they have stopped the development of the SpaceJet, and "there is no plan to re-start the program as of now."
Ikuta says the company halted the flight test program in early 2020 due to the pandemic, and then in October last year decided "to pause developing the MRJ-200 [Spacejet] for the next three years."
"All flight test vehicles were stored in the warehouse for a long term, and a large number of Mitsubishi Aircraft employees have moved on to start new jobs," Ikuta adds.
Ikuta's email was in response to the FAA's request for more information.
FAA's official website shows the company first submitted a partial exemption request to the FAA in December 2019 with respect to cabin pressure altitude requirements concerning rapid decompression events due to uncontained engine failures.
FAA then reached out to Mitsubishi Aircraft to get more data for processing the request, but since the program's development was stopped, Ikuta says there is no chance to acquire new information, therefore he informed the FAA to cancel the exemption request.
Mitsubishi Aircraft's parent Mitsubishi Heavy Industries (MHI) announced last October that it was pausing the Spacejet program and activities, except for documentation of its type certification process, given the aircraft's development status and its weak projections for the aerospace industry.
MHI, at the time, declined to provide a time-frame to the media for when the program may resume. This latest disclosure to the FAA makes clear that the program is shelved for at least three years. 
The Spacejet, formerly known as the Mitsubishi Regional Jet, is a 70 and 90-seat regional jet that MHI launched in March 2008. The aircraft's maiden test flight was in November 2015. 
MHI said late last year it was shifting its investment focus away from the Spacejet program and into other growth areas such as renewable energy, carbon capture technology, new mobility and logistics. 
Picture Source: paxex.aero
Related Stories:
MHI Pauses Most SpaceJet Programme Activities (30 October 2020)
Japan's MHI Completing Acquisition of CRJ Programme (8 May 2020)
Ong Jeng Yang
Based in Singapore, Ong Jeng Yang has more than four years of experience working in the media industry.
Related posts
SUBSCRIBE TO OUR NEWSLETTER