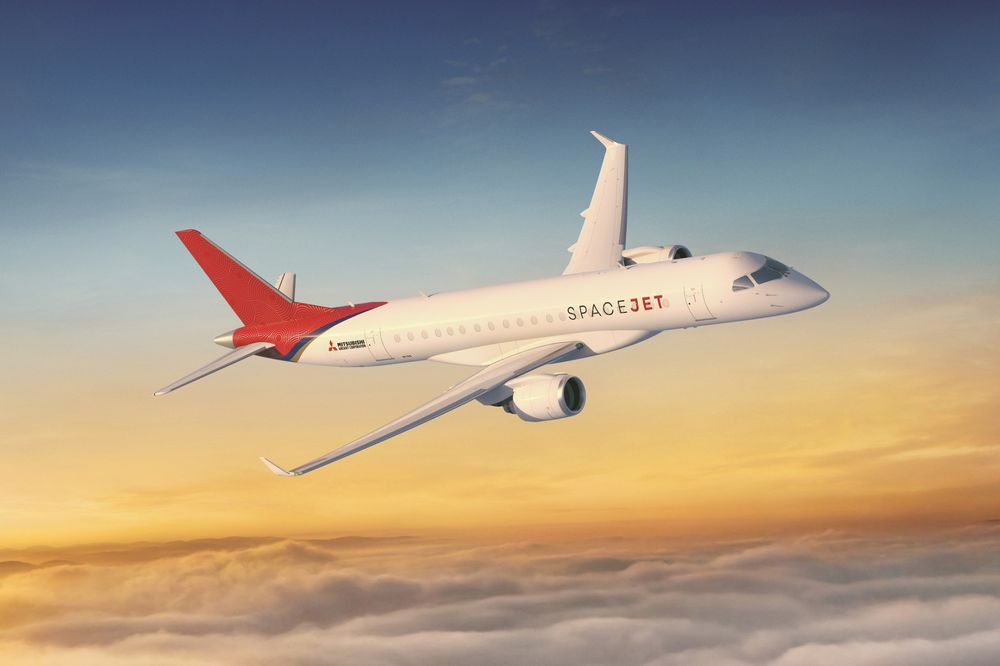 ANALYSIS: Mitsubishi Shelving The M100 And What It Means
Leithen Francis, 14 May 2020
4 min

read
Mitsubishi Heavy Industries' (MHI) decision to shelve plans to develop the M100, gives a fillip to Embraer.

The Brazilian aircraft-maker is, and will be for the foreseeable future, the only regional jet-maker in the 70-seat category and one with a 76-seat regional jet that meets US scope clauses.

Meeting US scope clauses is important, because the US is the world's largest regional jet market. Embraer commercial aircraft CEO, John Slattery, said earlier this month, in an Aviation Week webinar, that there is opportunity to sell 500 70-76 seat regional jets to US carriers over the next five years.

Some media suggested last month – when the deal with Boeing fell through- that Embraer may struggle to survive as an independent player. But now that Embraer appears set to have a monopoly in the 70-seat regional jet segment, it seems the future is now brighter for Embraer.

Embraer will have a monopoly because the only other aircraft in that segment – the Bombardier CRJ – is due to end production middle of this year.

Mitsubishi Aircraft was planning to fill the void left by Bombardier. Its parent, MHI, has stopped short of ruling out future development of the 76-84 seat M100, but MHI has put a stop to it in the near-term, because of the current economic situation. MHI had an operating loss for 30 billion yen (US$280 million) for the year ending 31 March after posting a profit of 201 billion yen the previous year. The loss is the company's first in 20 years and was due to losses in its aerospace unit, which included a 263 billion yen loss from the SpaceJet program. MHI has announced that it has halved the annual development budget for SpaceJet to 60 billion yen.
Shelving the M100 means Mitsubishi Aircraft will use its budget to get the long-awaited 90-seat M90 certified. Flight Test Vehicle 10, the first M90 flight test aircraft in the certifiable configuration, had its first flight in March.
There have been numerous delays to the M90 program over the years, but Mitsubishi Aircraft now says it plans to get the aircraft certified in time to start deliveries to launch operator All Nippon Airways (ANA) as early as April 2021. ANA is also the launch customer with a firm order for 15 and Japan Airlines (JAL) has a firm order for 32.
US regional carrier Skywest Airlines has a firm order for 100, but earlier reports suggested that this order from 2012 was dependent on US scope clauses changing to accommodate larger regional jets.
The other firm orders are 10 from US lessor AeroLease Aviation. Swedish aircraft lessor Rockton has also signed a letter-of-intent for 10. But deals with lessors for new aircraft in development are often never that firm, as sometimes the deal is dependent on whether the lessor can place the aircraft.
Despite all this, the firm orders with ANA and JAL do appear to be very firm. The SpaceJet programme is really a national programme in the sense that it is a matter of pride for Japan. The firm orders from ANA and JAL provides an aircraft backlog that Mitsubishi Aircraft can build upon.
MHI's decision to shelve development of the M100, means Mitsubishi Aircraft will focus all its sales efforts on the M90.

The Japanese aircraft-maker had put much effort into penetrating the US market. The M90 flight test and certification program is actually taking place on the US, not in Japan, so the aircraft is better positioned to get US FAA certification. Mitsubishi Aircraft also has many engineering, sales and marketing personnel based in the US.
Now that Mitsubishi is focused on selling a 90-seat regional jet – that doesn't meet US scope clauses – it may shift some of its attention more to other markets, such as Europe which is another reasonably large regional jet market.

Europe would be a prime market because there are many Bombardier CRJ900s and Embraer 190s in Europe. South America is another prime market, but a difficult one to penetrate considering it is Embraer's backyard.

The other prime market is Asia and Australasia. Vietnam Airlines has a requirement for regional jet aircraft and Qantas Airways is looking for a replacement for its Boeing 717s.



Leithen Francis
Leithen is based in Singapore and has over 17 years' experience working for news organisations. He is the former deputy Asia editor of Flightglobal and the former Asia editor of Aviation Week. Leithen has a BA in journalism from RMIT University in Melbourne, Australia.
Related posts
SUBSCRIBE TO OUR NEWSLETTER