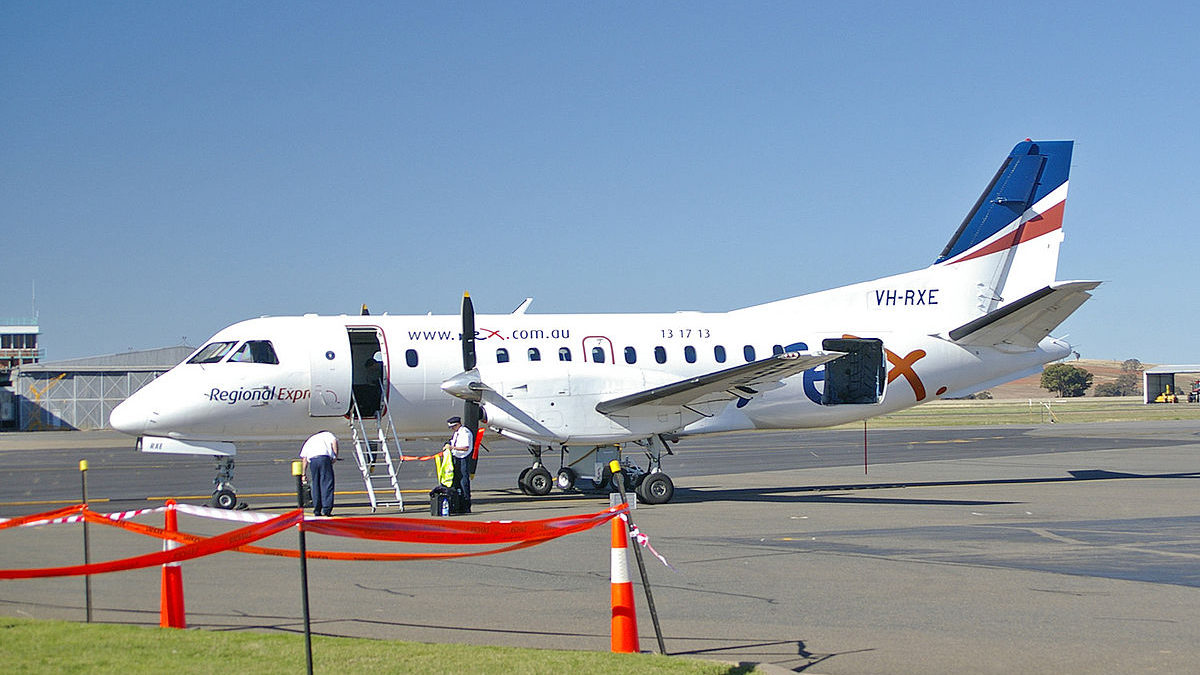 Australia's largest independent regional airline, Regional Express (Rex), has issued an open letter calling for the government to intervene and prevent, what it sees, could be the impending collapse of the country's regional carriers amidst the coronavirus crisis.
Rex chief operating officer Neville Howell says: "Rex does not believe that Rex, and all other regional carriers, will be able to pull through this crisis without significant assistance if the health authorities' projections prove accurate."
Howell, in his open letter to Australia's deputy prime minister Michael McCormack, fails to specify what the projections are, but warns that one cannot "even begin to comprehend what the economic impact would be if the infection rate rises to high double digits."
He says the predicament Rex is in, comes despite the fact the airline was in a relatively strong financial position and has already implemented cost-cutting measures in recent days.
The airline has conservatively modelled a 25% reduction in passengers over the next six months, although the impact may be significantly higher since the crisis is still in its early stages in Australia, Howell says. Despite its passengers being mainly from local communities, Rex's passenger numbers have already dropped 13% year-on-year, he adds.
Howell, in his letter to the deputy prime minister, calls on the government to waive air service charges such as the rescue and fire-fighting charge (RFC), along with all passenger and screening charges at regional airports. He also asks for regional airlines to be exempt from fuel levies for one year.
In addition, he asks for the government to provide guarantees for loans taken out by regional carriers specifically to overcome the virus' impact on business, following calls by IATA for countries to support airline balance sheets.
Howell cites the collapse of major British regional airline Flybe in his warning: "Australia will surely not be spared the carnage and Australian regional carriers will be the first to be impacted due to their limited financial resources. If regional carriers collapse, so will many regional communities for which the air service is their lifeline."
Rex, which according to Centre for Aviation (CAPA) data, operates 60 Saab 340 turboprops, says it plans to cut its flights drastically and drop some routes altogether.
Edward Eng
Edward is based in Singapore. He writes stories on regional aviation across the Asia-Pacific region and has a background on covering socio-political issues. Edward holds a BA (Hons) in Philosophy, Politics and Economics from the University of Warwick in the UK.
Related posts
SUBSCRIBE TO OUR NEWSLETTER