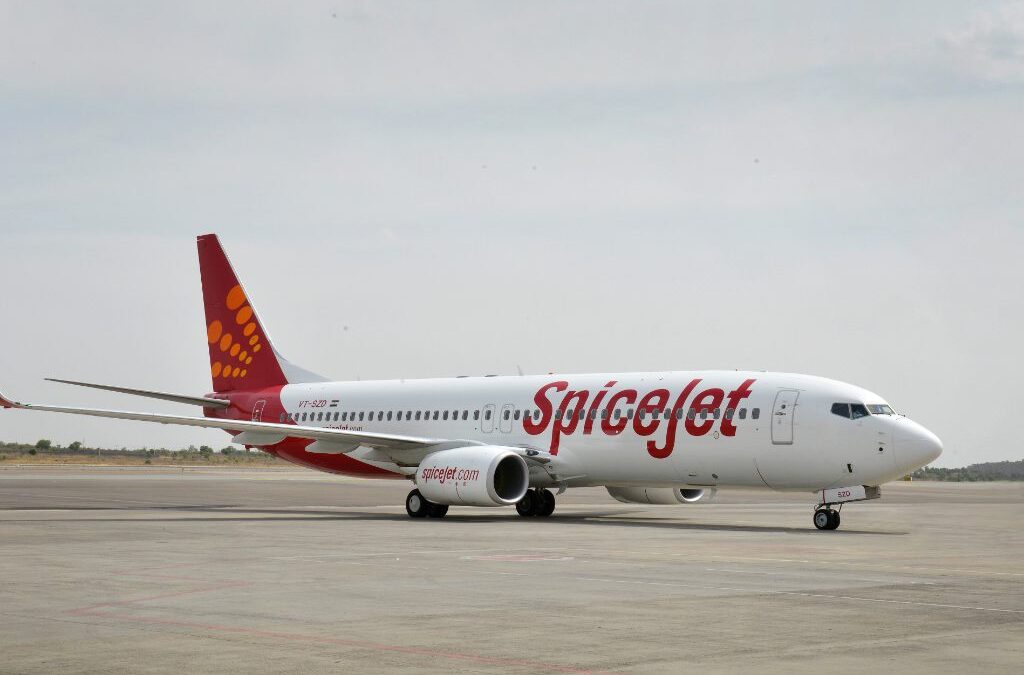 Indian low-cost carrier SpiceJet is facing a full safety audit by the Directorate General of Civil Aviation (DGCA) due to several incidents on various aircraft types in the last six months.
DGCA chief, Arun Kumar, says a thorough safety audit for the entire fleet is being done to address deficiencies and he expects to see things improve soon. The five separate incidents involved these aircraft types:  Boeing 737-800, Boeing 737 Max 8 and a De Havilland Aircraft of Canada Dash 8-400. SpiceJet is India's only operator of the 737 Max 8.
The most recent incidents occurred on 3 May when a SpiceJet 737 Max 8 operating from Chennai to Durgapur had engine issues one hour into the flight. An in-flight shutdown of engine number-two occurred in response to an engine oil filter bypass warning.
That same day, a SpiceJet Dash 8-400 flying from Mumbai to Kishangarh performed a rejected take-off (RTO) due to an engine issue. During the take-off roll, the number-two engine had a stall system failure and pusher system failure.
On 1 May, a SpiceJet Boeing 737-800 operating from Mumbai to Durgapur experienced severe turbulence during its descent into Durgapur. Fourteen passengers and three cabin crew were injured with two being admitted to hospital intensive care. Local news outlet CNN-News18 reports that during the turbulence, the aircraft's autopilot function stopped working and the flight crew manually flew the aircraft for two minutes.
On 28 March, a SpiceJet Boeing 737-800 at New Delhi airport struck an apron light pole during the pushback from the gate, resulting in the right wing's trailing edge being severely damaged.
On 9 December, a SpiceJet Boeing 737 Max 8 operating from Mumbai to Kolkata had engine issues shortly after takeoff. An in-flight shutdown of engine number two then occurred in response to the engine oil filter bypass warning. The aircraft then returned to Mumbai without completing the flight to Kolkata.
Airfleets.net shows SpiceJet has an active fleet of 42 Boeing 737NG/MAX aircraft and 18 De Havilland Aircraft of Canada Dash 8-400
Picture Source: skift.com
India's SpiceJet Loses Appeal In Court (12 January 2022)
India's SpiceJet Reaches Settlement With De Havilland Canada  (16 December 2021)
India's SpiceJet Could Cease Operations Over Unpaid Debts (8 December 2021)
UK High Court Issues Summary Judgement Against SpiceJet And In Favour Of De Havilland Aircraft of Canada (7 March 2021)
De Havilland Closing Its Assembly Line and What It Means For Operators and the Programme (19 February 2021)
SpiceJet Makes Counter-Claim Against De Havilland Canada (17 June 2020)
De Havilland Canada Sues India's SpiceJet (18 March 2020)
Davy Lim
Davy is based in Singapore. He is passionate about aviation and has flight experience in various single engine piston aircraft, gliders and seaplanes from his time in the United States. Davy holds a BA in Economics from the State University of New York in Buffalo.
Related posts
SUBSCRIBE TO OUR NEWSLETTER