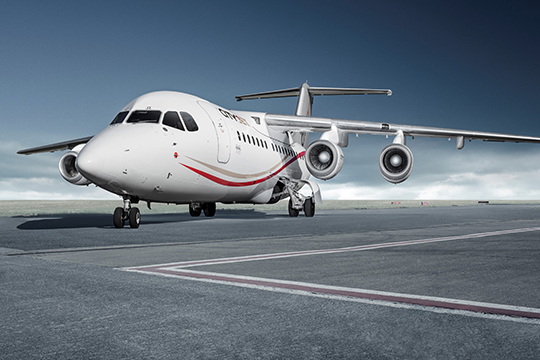 Chorus Aviation Completes Acquisition Of Falko Regional Aircraft
Davy Lim, 6 May 2022
2 min

read
Chorus Aviation has announced the completion of the acquisition of Falko Regional Aircraft, claiming it is now the world's largest regional aircraft lessor.
It says Falko and Chorus combined has 353 owned, operated and managed regional aircraft in its portfolio. The portfolio has an aggregate value of approximately US$4.5 billion and is spread across 32 lessees in 23 countries, it says.
Nordic Aviation Capital (NAC) has traditionally claimed to be the world's largest regional aircraft lessor with nearly 500 aircraft, but NAC has just emerged from bankruptcy and started to sell some of its aircraft.
Chorus and Falko announced the merger in February through a sale and purchase agreement. Chorus is headquartered in Canada and Falko is headquartered in the United Kingdom. Chorus is the sole provider of 70-plus seat regional services for Air Canada through 2025.
Falko CEO, Jeremy Barnes, says: "Regional aircraft serve a critical role for airlines around the world and the growth trajectory is strong. In an increasingly competitive environment, together we're better able to effectively address the needs of our customers and provide them with a larger scale of fleet solutions."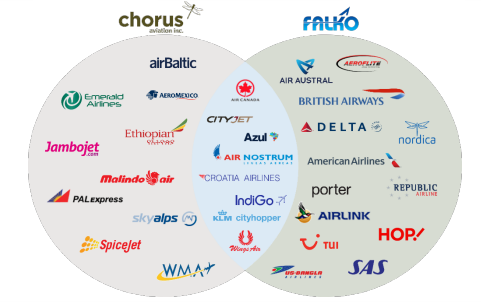 Source: Chorus Aviation
"I'm extremely pleased and very optimistic about our future growth opportunities," says Joe Randell, Chorus president and CEO. "This transformative acquisition establishes Chorus as the world's largest aircraft lessor focused on the regional aviation segment and a leading worldwide provider in all aspects of regional aviation."
"Our immediate priority is to seamlessly integrate operations and ensure the successful execution of the opportunities this transaction brings. We believe the timing of this endeavour is opportune as global air travel continues to resume and demand for regional aircraft leasing increases," he adds.
Picture credit: CityJet
Related Stories:
Chorus Aviation Has 13 Aircraft Off-Lease (March 2021)
Regional Airline Crisis Round-up (April 2020)
Lessor Chorus Aviation remarketing Virgin Australia ATRs, receives many rent relief requests (November 2020)
Davy Lim
Davy is based in Singapore. He is passionate about aviation and has flight experience in various single engine piston aircraft, gliders and seaplanes from his time in the United States. Davy holds a BA in Economics from the State University of New York in Buffalo.
Related posts
SUBSCRIBE TO OUR NEWSLETTER