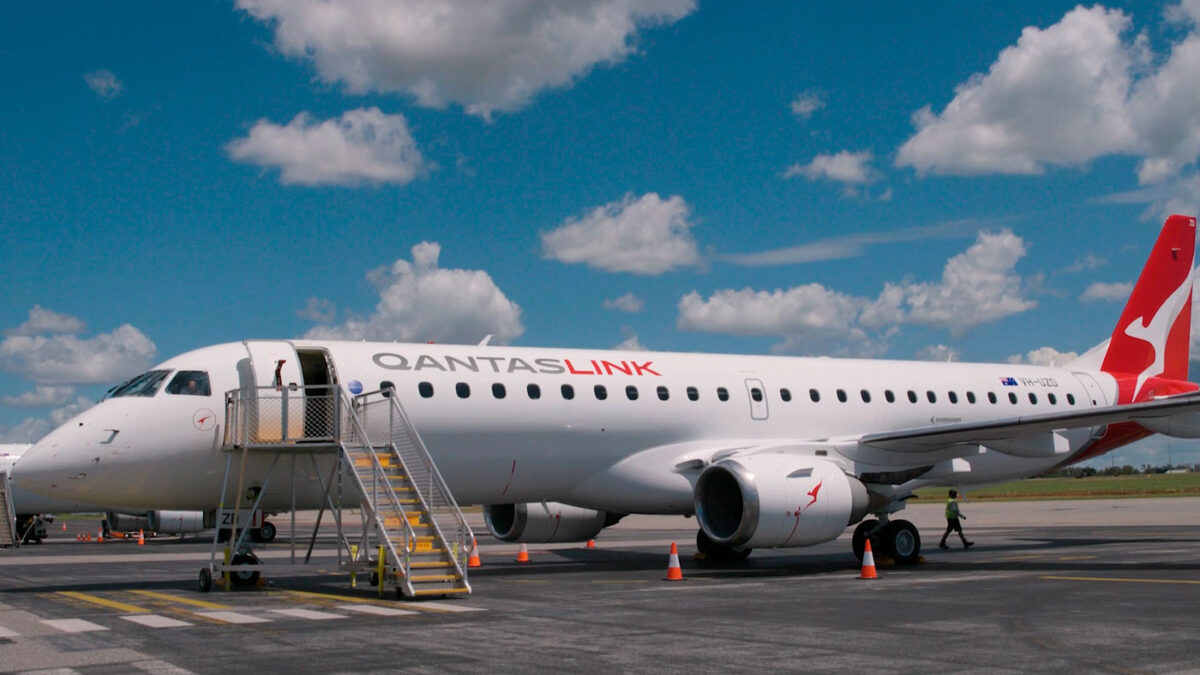 Australia's flag carrier Qantas Airways has launched five new domestic routes this week to boost connectivity between regional centres and capital cities.
The airline says in a statement it has launched a non-stop four-times weekly service connecting Sydney and Ayers Rock Airport using Boeing 737-800s. 
This airport in the Northern Territory is six kilometres from Uluru, a very large sandstone formation that is listed as a UNESCO World Heritage site and is one of Australia's most recognized natural landmarks. 
Qantas has also just launched three times weekly services for: Adelaide-Newcastle, Brisbane-Wagga Wagga and Darwin-Townsville and a four times weekly service for Darwin-Cairns. 
Qantas says it is the only airline serving Adelaide-Newcastle and Brisbane-Wagga Wagga.
Qantas' booking engine shows Qantas is providing the service by having Alliance Airlines operate Embraer E-190s on Adelaide-Newcastle, Darwin-Townsville and Darwin-Cairns on behalf of Qantas. 
Brisbane-Wagga is being served by QantasLink's De Havilland Aircraft of Canada Dash 8s.
QantasLink CEO, John Gissing, says the new services were among 52 new routes the national carrier has added to its domestic network since the pandemic started as Australians looked for local travel opportunities.
"What started as a way of meeting pent-up demand for Australians to travel where they could, is being sustained as visitors discover new destinations and as business links flourish over these past two years," he says, adding that there is a huge surge in demand for domestic tourism.
Picture from embraercommercialaviation.com shows QantasLink's Embraer.
Related Stories:
Qantas Memo Raises Alarm Over Pilots Returning To Work Making Errors (6 January 2022)
Qantas To Replace Boeing Fleet With Airbus A321neos and A220s (16 December 2021)
Former Qantas Safety Chief Warns That Complacency Among Furloughed Pilots Returning To Work Is A Safety Risk (27 September 2021)
Ong Jeng Yang
Based in Singapore, Ong Jeng Yang has more than four years of experience working in the media industry.
Related posts
SUBSCRIBE TO OUR NEWSLETTER