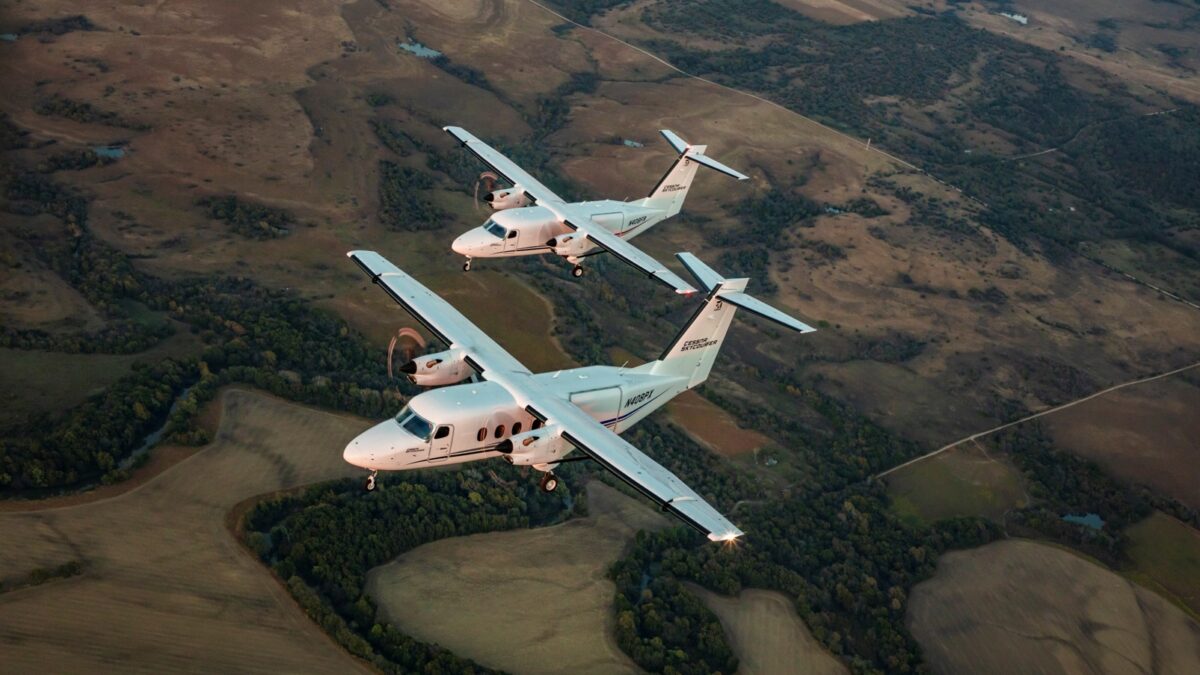 Textron Aviation is launching the Cessna SkyCourier at a time when operators in Asia Pacific, and elsewhere, are looking for aircraft that can operate as both a freighter and a passenger aircraft. 
Textron Aviation's vice president of global sales, Juan Escalante tells Smart Aviation Asia Pacific the recently FAA-certified Cessna SkyCourier is specially designed to serve both passenger flights and cargo runs, with versatility and efficiency in mind.
"For passenger flights, the aircraft is equipped with a single point refueling system so that operators can refuel the whole aircraft from just one point, allowing for quicker turnaround operations. For cargo runs, the SkyCourier comes with a large cargo door which makes it easy for operators to load and unload the payload," he says.
Escalante says the aircraft also has quick access points, allowing maintenance crew to more easily access areas of the aircraft without taking the aircraft apart. These product features make it easy for operators to switch between passenger and freighter modes, he adds.
"Operators can do passenger flights in the day and switch to cargo flights at night. Since the conversion only takes about 45 minutes to an hour, it is time efficient and allows the operator to maximize the aircraft's usage."
The SkyCourier's entry into the market comes at an opportune time, as more and more operators are now looking for aircraft with passenger to freighter conversion capabilities.
This is largely in part due to the ongoing pandemic, which saw operators lose passenger revenue with travel restrictions effectively grounding many passenger flights. 
But Asia Pacific's growth of air cargo, partly driven e-commerce, has led operators to pivot to cargo.
For example, Philippine low-cost carrier Cebu Pacific Air has ramped up cargo operations by converting two ATR 72-500 passenger aircraft to dedicated freighters while also temporarily converting some other passenger aircraft to carry freight in the passenger cabin. 
Malaysian regional carrier SKS Airways, which launched in late January with two De Havilland Aircraft of Canada Twin Otter Series 300 passenger aircraft, has said publicly it wants to diversify its revenue base to include air cargo. 
Escalante says the SkyCourier's versatility to serve both passenger and cargo runs, makes it an attractive option across different markets, and he has seen demand coming from charter operators, corporate shuttles and regional airlines.
"There are also those who are keen on using the aircraft as dedicated freighters, while others want the aircraft to be equipped with a quick passenger to freighter conversion kit, so that they can do both passenger flights and cargo runs," he adds.
"The Asia Pacific region is important to us, and we see a lot of potential for the aircraft in this segment of the market," he says.
Cessna's website shows the SkyCourier 19-passenger aircraft has a maximum payload of 2.5t and SkyCourier freighter has a maximum payload of three ton. It can also do combi flights, carrying both passengers and cargo, among other different applications.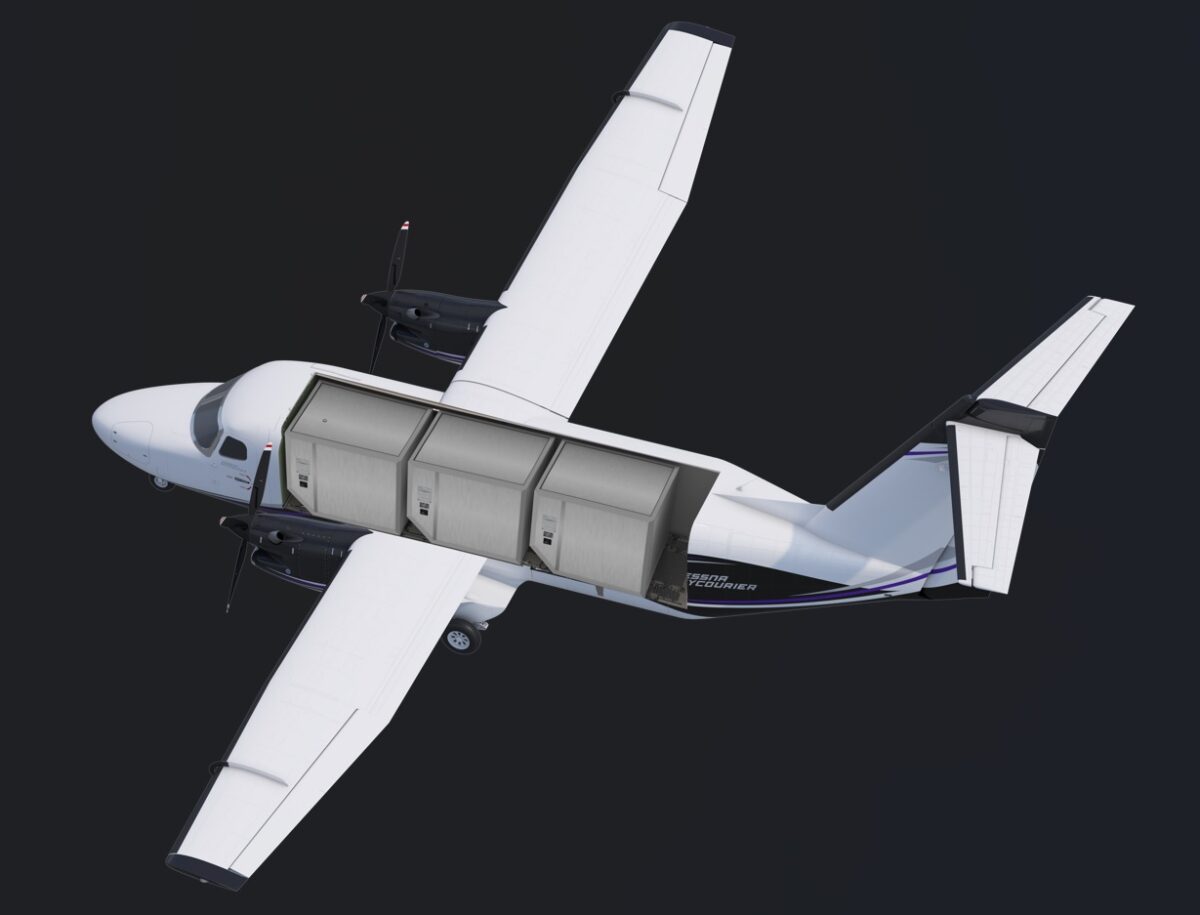 Based On Customers' Needs
Escalante says Cessna launched the SkyCourier because it saw an opportunity to launch a 'clean sheet' design in the twin-engine utility segment. 
He says Cessna designed the SkyCourier based on feedback from operators, so it specially caters to customers' needs.
"We have listened to customer advisory boards made up of operators that are day-to-day users to find out what is lacking in the current aircraft that they are using, and what they want in the next aircraft," he says.
"Simplicity and efficiency are some of the key areas that were pointed out, and the company kept that in mind while designing the SkyCourier," he adds.
Escalante says the aircraft is simple to operate and maintain. He cites the decision to have a fixed, rather than a retractable landing gear, and to have the Garmin G1000 NXi avionics system as examples where it strived to make the aircraft simple to operate and maintain. 
The G1000 NXI is already certified for a broad range of aircraft types and Garmin says this avionics system simplifies and streamlines the piloting workload.
Fixed landing gear, meanwhile, require less maintenance than retractable landing gears that must go in for overhaul.  
Escalante says the aircraft's systems provide for predictive maintenance and fleet monitoring.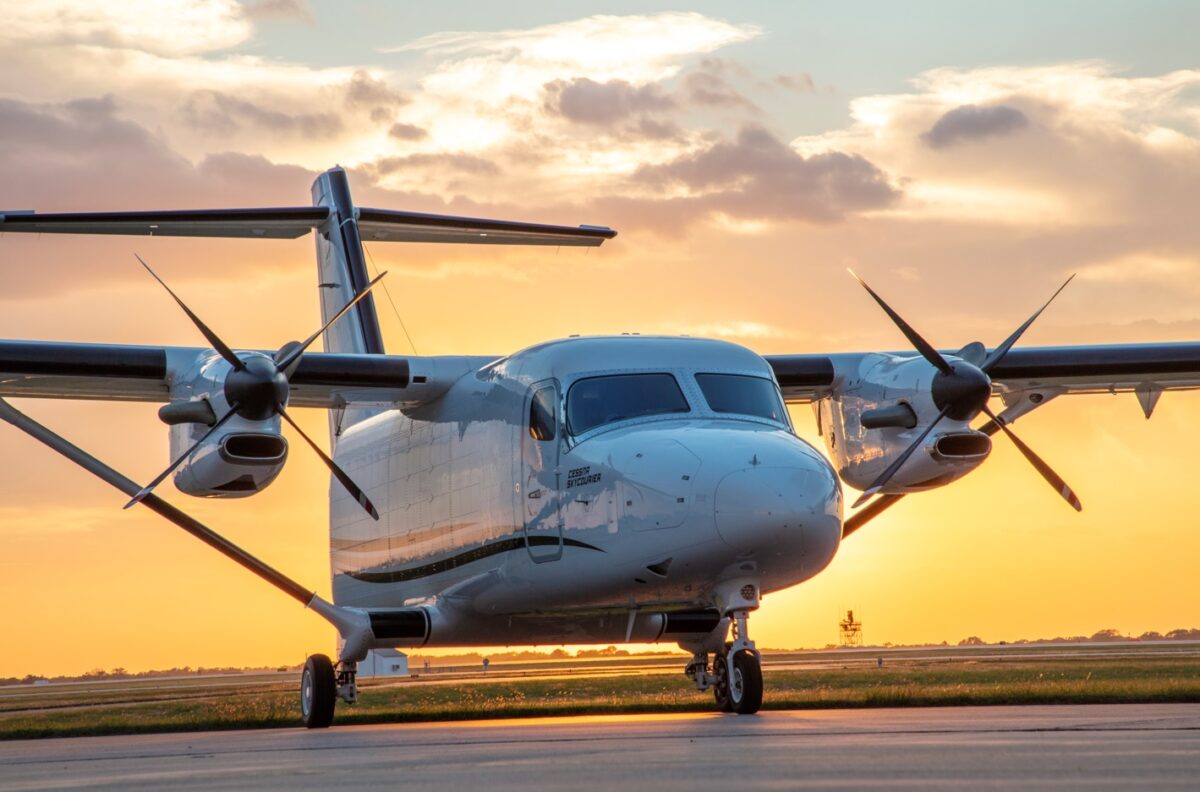 Financing Made Easy
Financing aircraft is an important aspect of running an airline, and the high upfront cost of purchasing a new aircraft, as compared to pre-owned aircraft, can deter potential buyers. .
Escalante says because financing can be key, when it comes to selling aircraft, Textron Aviation has Textron Financial, a division of the company that works hand-in-hand with customers to come up with a financing solution.
"The division has structured transactions in over 60 or 70 countries. They have also developed partnerships with other leasing companies and banks, in order to provide localized solutions for different operators," he says.
"We have a sales team based out of Singapore and the company mostly does direct sales, though it also has channel partners across the globe to help market its aircraft and support the customers," he adds.
Textron Aviation in January appointed Singapore-based Lachlan Cullen as sales director responsible for SkyCourier sales in Asia. He was previously a Textron Financial global finance director based in Singapore responsible for financing Cessna, Beechcraft and Bell aircraft in Southeast Asia. 
Escalante says the SkyCourier customer base will be a mix of cargo and passenger operators, adding that the launch customer is FedEx in the US.
Featured photo from Textron Aviation shows the Cessna SkyCourier.
Ong Jeng Yang
Based in Singapore, Ong Jeng Yang has more than four years of experience working in the media industry.
Related posts
SUBSCRIBE TO OUR NEWSLETTER