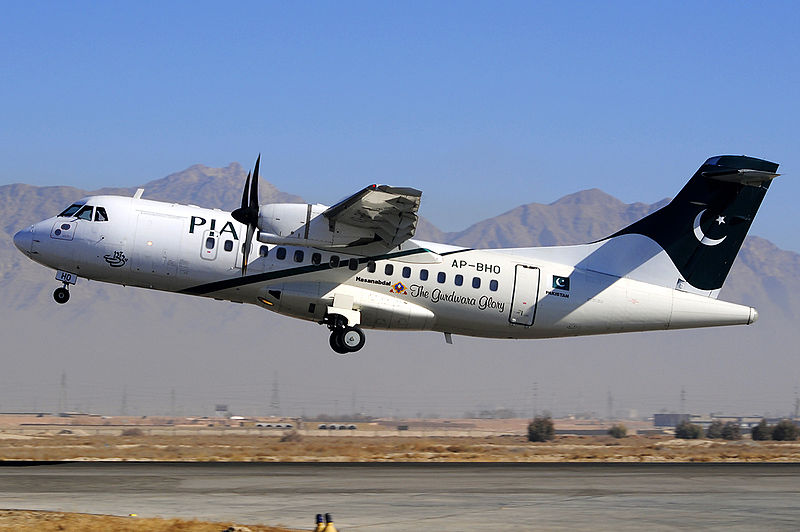 Best on the Web | October 2020
Edward Eng, 19 Oct 2020
3 min

read
Bangladesh and India to resume commercial flights on 28 October
https://bdnews24.com/aviation/2020/10/17/bangladesh-india-plan-to-resume-flights-on-oct-28-after-eight-months
Bangladesh and India are resuming flights between the two countries on 28 October under a two-way 'air bubble' arrangement that allows for a total of 56 flights a week between the two countries. Half of the flights will be operated by Bangladeshi airlines and the other half by Indian airlines, says the Bangladesh foreign ministry. Commercial flights between the two countries have been suspended since around March.
Link PNG begins flights to Tufi, Papua New Guinea
https://www.thenational.com.pg/tufi-ready-for-more-visitors/
Air Niugini's regional arm Link PNG has begun scheduled flights to Tufi, a coastal town about 234km east of Papua New Guinea's capital Port Moresby. The government says flights will bring economic development to the local region which has potential to be a tourist destination. Tufi is known for its fjords, diving spots and underwater World War II wrecks.
China Simulation Sciences Working On ARJ21
https://www.shine.cn/news/metro/2010177876/
China Simulation Sciences, part of Shanghai's Juneyao Group, says it has won a bid to develop a 'simulated test platform' for the Commercial Aircraft Corporation of China (Comac) ARJ21 programme. It made the disclosure when it delivered the country's first domestically-developed full-flight simulators. The simulators – which were delivered to sister company Juneyao Airlines – were two level-D A320neo/ceo simulators certified by the Civil Aviation Administration of China. Juneyao Group chairman, Wang Junjin, says now that China is developing its own commercial aircraft, it is important that it also has the capability to design and develop its own simulators.
Pakistan attempts overhaul of national carrier
https://asiatimes.com/2020/10/pakistan-to-clip-the-wings-of-national-airline/
Pakistan International Airlines is set to liquidate assets and lay off about 3,000 employees as the government attempts to overhaul the national carrier. The airline's accumulated annual losses reached Rs360 billion (US$2.2 billion) by end-June 2018 and are set to balloon further as it announces its first post-pandemic results. Asia Times says the airline's staff-to-aircraft ratio is among the highest in the world at over 480 per aircraft compared to a global average of about 150-200. Reports add that the airline-owned Roosevelt Hotel in New York City is potentially for sale, a claim the government has denied.
Provincial high court orders Pakistan's Aviation Division to submit crash inquiry report
https://www.thenews.com.pk/print/730079-shc-directs-aviation-division-to-submit-pia-s-atr-plane-crash-inquiry-in-10-days
The Sindh High Court has ordered the Pakistan Government's Aviation Division to submit the final inquiry report within 10 days regarding the crash of a Pakistan International Airlines (PIA) ATR 42-500 in December 2016. A petitioner told the court that the Pakistan Civil Aviation Authority (CAA) director general had informed senior officials that PIA ATR turboprops have had 20 recorded incidents of in-flight shutdowns. The petitioner said – that despite having knowledge of defects – measures were not taken to prevent accidents such as the December 2016 accident. The petitioner also asked the court to order the CAA to ground all PIA aircraft until inspections can be completed by the CAA.
Vietravel Airlines to begin flights in December
https://e.vnexpress.net/news/business/companies/vietravel-airlines-cleared-to-take-off-in-december-4177601.html
Vietnamese travel company Vietravel expects to receive its air operator certificate in time to start flying in mid-December rather than in 2021 as earlier planned. Vietravel Airlines has previously said it will operate Airbus A320-family aircraft.
Photo: Pakistan International Airlines
Edward Eng
Edward is based in Singapore. He writes stories on regional aviation across the Asia-Pacific region and has a background on covering socio-political issues. Edward holds a BA (Hons) in Philosophy, Politics and Economics from the University of Warwick in the UK.
Related posts
SUBSCRIBE TO OUR NEWSLETTER