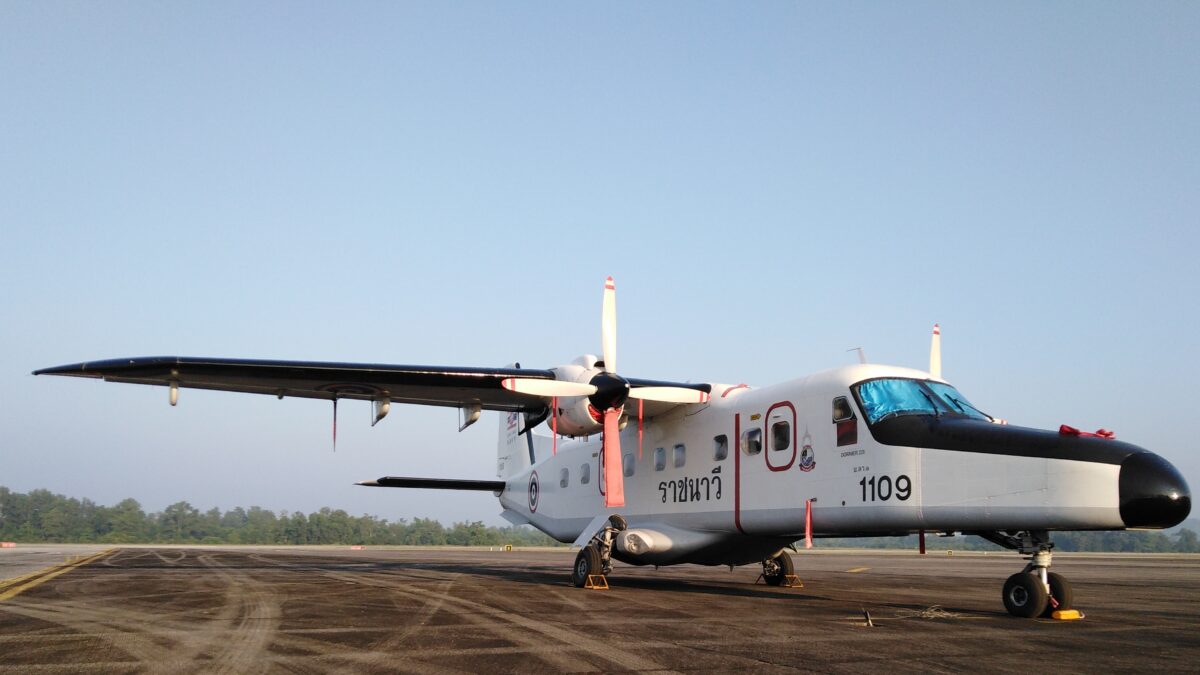 RUAG Selling Dornier 228 Program To General Atomics
Leithen Francis, 19 Oct 2020
3 min

read
Swiss company RUAG International has agreed to sell its German aerospace business, including the Dornier 228 program, to General Atomics Europe.
RUAG International says it is selling the business, for an undisclosed sum, to the European arm of US defence company General Atomics and that the deal will be completed by year end, subject to regulatory approval. "The new owner will take over all 450 employees," it adds.
The businesses RUAG International is selling are all based at Oberpfaffenhofen airport, outside Munich, and include: a military helicopter maintenance, repair and overhaul (MRO) business; a business jet MRO and the Dornier 228 program, including its production line and customer support centre. RUAG is retaining the RUAG International aerostructures business, which is at Oberpfaffenhofen airport, and makes parts and sub assemblies for major aircraft manufacturers such as Airbus.
The Dornier 228 is a Honeywell TPE-331 powered high fixed-wing aircraft that is used as a cargo or 19-seat commuter aircraft. The platform is also used by militaries and government agencies for: military transport, par trooping, maritime surveillance, etc. RUAG says around 130 228s are in operation worldwide.
Civil operators in Asia Pacific include: Australia's GAM Air, Japan's New Central Air Service, Philippines' Island Aviation Inc and Air Marshall Islands. Military operators in the region include the Thai Navy and Bangladesh Navy.
RUAG bought the German businesses, including the 228 program, when Fairchild Dornier was liquidated in 2002. It means the German business is the type certificate holder for the 228 program and is one of the few companies in Europe qualified to design and certify commercial aircraft.
Harald Robl, managing director of General Atomics Europe, says: "We are aware of the challenges that a takeover of this magnitude means, especially in the aviation sector amid the current coronavirus crisis. However, General Atomics Europe is economically robust. In addition, we have developed a future concept that creates a classic win-win situation for General Atomics Europe and the future new location in Oberpfaffenhofen."
"We are convinced of the great potential of this company and its employees and want to develop Oberpfaffenhofen into the European aviation core of the General Atomics Europe Group."
"We would like to thank the Bavarian State Government, in particular state secretary Roland Weigert from the Bavarian Ministry of Economic Affairs, who has positively accompanied and supported the process," he adds.
General Atomics Europe says in a separate statement that: "The bundled competencies of General Atomics Europe and RUAG Aerospace Services [Germany] will create a technology group with over 1,000 employees."
"In addition to the further development of the existing business, the new partnership will open up additional potential for value creation, growth and innovation despite the current global economic crisis."
"As a result of the integration, the General Atomics Europe Group will in future be one of the few companies in Germany to have all the necessary approvals for the development, production and maintenance of civil aircraft," it adds.
General Atomics Europe is headquartered in Dresden, Germany and is part of US defence conglomerate General Atomics, which is most well-known in the aerospace sector for its combat unmanned aerial vehicles (UAV) such as the MQ-9A Reaper. But its UAV platforms are also increasingly being used for non-weaponised missions, such as maritime surveillance.
Editor's comment:
There is also a trend in the industry where UAVs are being used in tandem with patrol vessels and fixed-wing aircraft to increase defence, maritime surveillance capability, etc.
Photo: Royal Thai Navy
Leithen Francis
Leithen is based in Singapore and has over 17 years' experience working for news organisations. He is the former deputy Asia editor of Flightglobal and the former Asia editor of Aviation Week. Leithen has a BA in journalism from RMIT University in Melbourne, Australia.
Related posts
SUBSCRIBE TO OUR NEWSLETTER