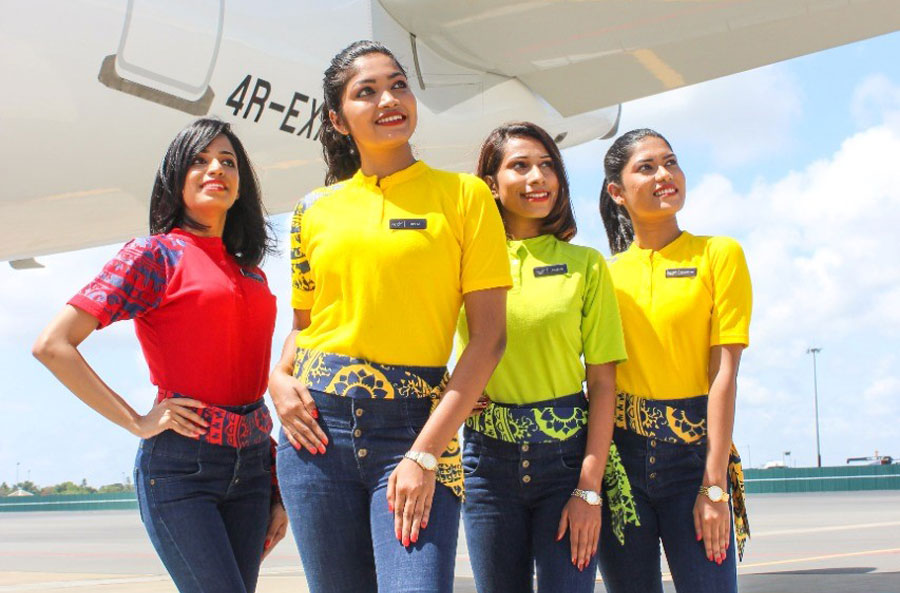 FitsAir, an established SriLankan carrier that until now has mostly been an air cargo airline, is relaunching as a low-cost carrier that operates Airbus A320 and 70-seat regional turboprop passenger aircraft.
The airline's booking engine show it is launching a thrice-weekly Airbus A320 service on 5 October from Colombo's Bandaranaike International Airport to Dubai and on 10 October is it launching a thrice-weekly A320 service from the same Colombo airport to the Maldives capital Male.
FitsAir has appointed Peter Hill, the former CEO of SriLankan Airlines, as the head of its passenger operation. Hill was CEO of SriLankan Airlines from 1999 to 2008, but more recently was chairman and CEO of TAAG Angola Airlines from 2015 to 2017.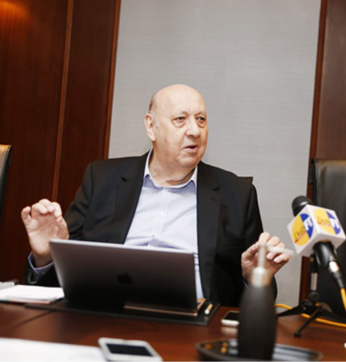 Picture, from Island.lk, showing Peter Hill addressing media at the FitsAir media briefing
Hill told local reporters, in a media briefing, that FitsAir will be positioned as a low-cost carrier with 'SriLankan hospitality'.
Passengers will be given a complimentary refreshment pack, but other meals and drinks will be an additional cost, he says.
The airline is also offering 30kg of check-in baggage and seven kilograms of carry-on baggage as part of the base fare, but passengers can choose to reduce their check-in luggage to no more than 20kg for an even lower fare, he adds.
Hill also says the airline plans to launch services from Sri Lanka to southern India, starting with services to Trichy on 28 October.
Local news reports make no mention of who FitsAir is leasing the A320s from, but the reports say it has three A320 passenger aircraft in an all-economy-call configuration.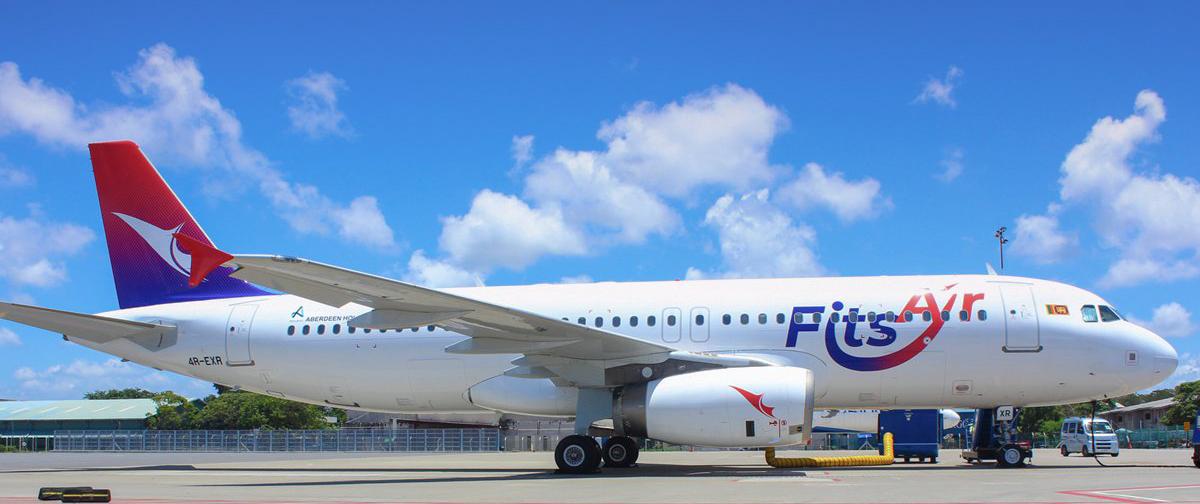 Photo, from FitsAir, shows one of its A320 passenger aircraft.
Some news reports also quote the airline saying it plans to resume its passenger service from Colombo's old international airport, Ratmalana Airport, to the northern Sri Lankan town of Jaffna using 70 seat turboprop aircraft. It is also speaking to local tour operators and resort owners about launching services to smaller destinations and resorts in Sri Lanka using Cessna Caravans, says the airline.
FitsAir has primarily been a cargo airline but prior to its latest revamp, it already had one 72-seat ATR 72-200 quick change (QC) aircraft that it was using primarily for cargo. But because it is a QC aircraft, can be used in a passenger configuration. It also already had one Cessna Caravan passenger aircraft it was using for scheduled and charter passenger operations.
In January, the managing director of FitsAir, Omar Kayaam, told Smart Aviation Asia Pacific the carrier was seeking to dry lease 78-seat De Havilland Aircraft of Canada Dash 8-400s for its new scheduled international passenger operation. It is unclear if it still plans to add this aircraft type in light of the fact it has just added A320 passenger aircraft. The airline also operates A320 freighters.
Feature picture, from FitsAir, shows its cabin crew posing in front of its A320.
Editor's comment: Offering 30kg of free check-in luggage is a smart move. In developing countries like Sri Lanka, people want low-fares but they tend to have a lot of check-in luggage because for many only travel once a year and usually it is to visit family and friends (VFR). So they pack a lot of presents and other things.
Related posts
SUBSCRIBE TO OUR NEWSLETTER