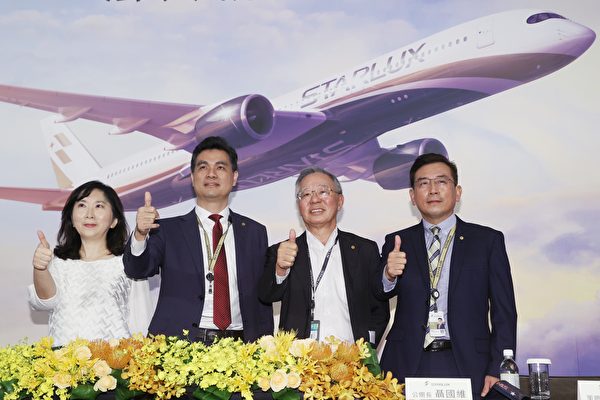 Taiwanese carrier Starlux Airlines has highlighted that its first priority is to develop its international passenger and cargo business, by catering to transit traffic, but it has also disclosed it plans to eventually add ATR aircraft to serve destinations within Taiwan.
The airline's CEO, Glenn Chai, said at an investors' meeting – just prior to its listing on the Taiwan Stock Exchange – that the airline does plan to add ATRs to serve routes within Taiwan, but the earliest it will add the regional turboprop aircraft is end of next year.
He says the rebound in international air travel has meant the carrier needs to focus its resources – training of pilots and cabin crew – for its international route expansion.
If Starlux adds ATRs it will be competing in the same market segment as China Airlines' Mandarin Airlines and EVA Air's Uni Air which both operate ATR 72s within Taiwan.
Coincidentally, Starlux's founder and chairman, Chang Kuo-wei, resigned on the 27 September as chairman of Uni Air, after just six months in the post, arguing he wanted to focus on running Starlux.
Chai says Starlux plans to launch more international routes to Southeast Asia so people from this region can transit via Taipei on Starlux to North America and vice versa.
He says it plans to launch services linking Taipei to Los Angeles in April as well as launch a Taipei-San Francisco service. In the meantime, it is launching services on 28 October linking Taipei to the Japanese city of Sapporo and island of Okinawa as well as resuming its service from Taipei to central Vietnam's Danang city, he adds.
The airline's fleet will comprise of 19 aircraft – 13 A321neos, four A330neos and two new A350 aircraft – at the end of this year, says Chai, adding that the first A350 is due to arrive in October.
Besides catering to transit traffic, the carrier's other two key growth strategies are catering to air cargo traffic and targeting business travellers, says Chai.
He says Starlux is catering to air cargo using the bellyhold space on its passenger aircraft, but it eventually plans to acquire dedicated freighters.
Feature picture, from Epoch Times, shows Starlux management doing picture taking after the investors' meeting. The airline's CEO, Glenn Chai, is second from the left. 
Related posts
SUBSCRIBE TO OUR NEWSLETTER