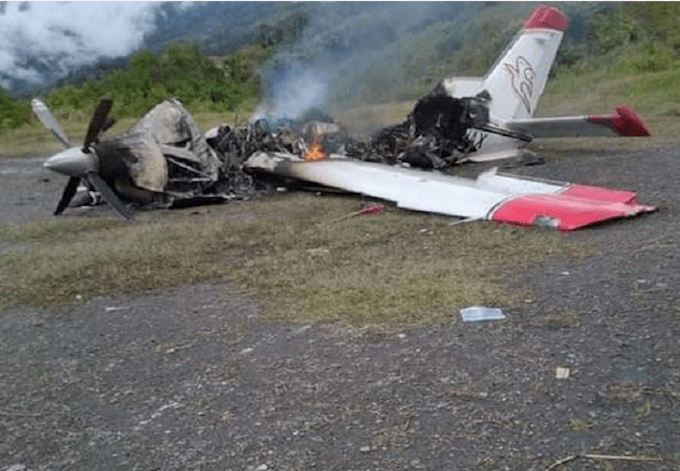 Stories include: MAF Kodiak destroyed in West Papua , Joy Air MA60 has mechanical problem in freezing Xinjiang, Australia's Skytrans wants to fly to Dunk Island , SpiceJet launches services to Sikkim province, Thailand's Nok Air only has six months left of funds and Indonesia's government allows resumption of 'pioneer' flights in West Papua. 
West Papuan Militia Fire Upon And Destroy Missionary Kodiak Aircraft
A Missionary Aviation Fellowship (MAF) Kodiak aircraft, local registration PK-MAX, was fired upon by West Papuan independence fighters after landing at Intan Jaya regency, a remote and mountainous region of West Papua, on 6 January.
The American pilot and two passengers had disembarked from the aircraft before it was fired upon, causing a blaze that destroyed the aircraft.
Feature picture shows the MAF Kodiak destroyed. Picture credit: Inews.Yogya
Joy Air MA60 Has Mechanical Fault While In Freezing Temperatures At Remote Airport In Xinjiang 
A Xian Aircraft MA60 operated by Chinese carrier Joy Air experienced a mechanical problem and had to be fixed on the ground in minus 36 degrees Celsius in a remote part of China's northwest Xinjiang province.
The aircraft was found to have a brake problem after completing a scheduled flight on 4 January from Altay prefecture to Fuyun county's airport, both of which are in the northern part of Xinjiang bordering Mongolia.
There was no spare MA60 brakes available in Xinjiang, so it was sourced from Changsha, a city in eastern China. Maintenance crews dispatched to the scene installed the new brakes and the MA60 departed Fuyun on 7 January.
Australia's Skytrans Open To Transporting People To Dunk Island For Quarantine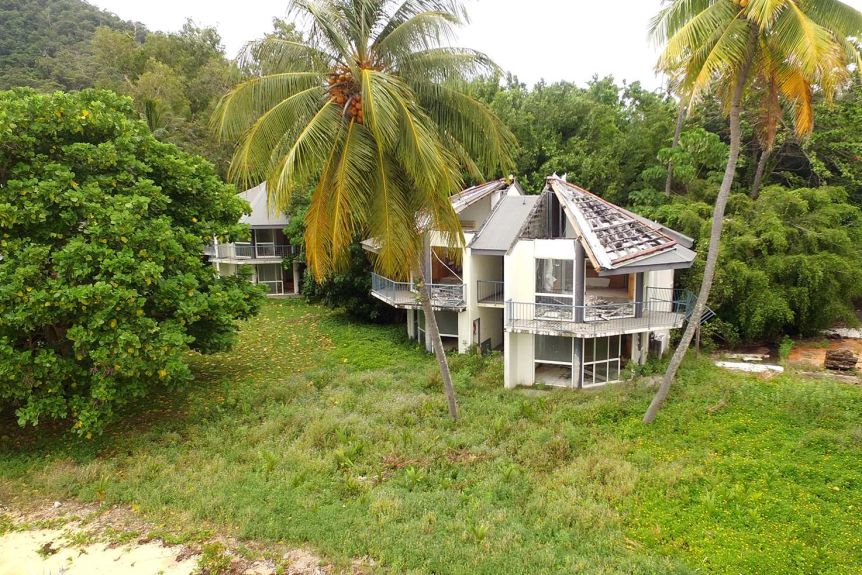 Australian charter carrier Skytrans has said it would be willing to provide air transportation services to Dunk Island if it were turned into a quarantine station, as proposed by outspoken conservative Australian politician Bob Katter.
Skytrans CEO Alan Milne told Australia's ABC News that the island's small runway could accommodate De Havilland Aircraft of Canada Dash 8-100 or Cessna Caravan aircraft.
He says they are open to operating such aircraft to Dunk Island to transport people undergoing quarantine.
Katter is an independent member of Federal parliament who is lobbying the national and state government to rebuild the abandoned resort on Dunk Island as a quarantine station.
Thailand's Nok Air Only Has Six Months Liquidity Left
Management at Nok Air estimates the Thai low-cost carrier only has six months of funds left.
The airline – which is in court-appointed bankruptcy protection so it can try to reach an agreement with creditors to reduce its debts and agree on a financial turnaround plan – says the six-month projection is assuming that there is no further deterioration in market demand caused by COVID-19.
The airline has till 15 March to submit its financial turnaround plan to the Central Bankruptcy Court.
Indonesia's Susi Air and Asian One Air Resuming Services In West Papua
Indonesia's government has allowed the resumption of 'pioneer' flights linking the West Papuan city of Timika to the remote towns of Kaimana and Fak Fak.
Indonesia's ministry of transport subsidizes 'pioneer' flights to some remote parts of Indonesia including West Papua.
The head of Timika's airport, Syamsuddin Sulaiman, told Antara that Susi Air and Asian One Air are providing passenger and cargo services on the two routes using Pilatus PC-6 Porter and Cessna Caravan aircraft respectively.
India's SpiceJet Launches Services To Only Airport In Sikkim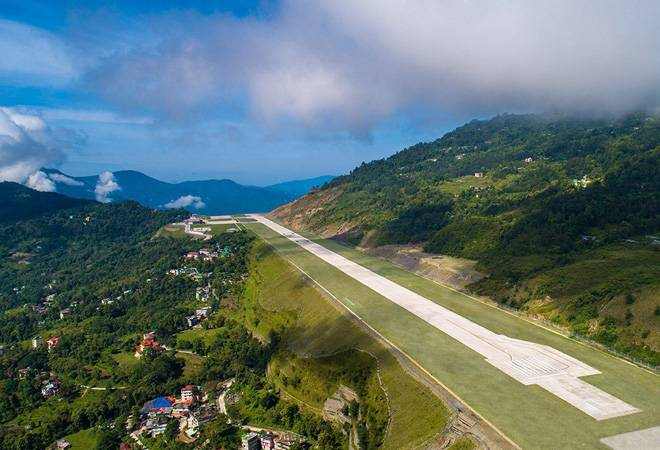 Indian carrier SpiceJet has launched a daily service from New Delhi to Pakyong Airport, which is the only airport in north-eastern India's scenic mountain province of Sikkim. The airline is operating De Havilland Aircraft of Canada Dash 8-400 aircraft on the route.
Leithen Francis
Leithen is based in Singapore and has over 17 years' experience working for news organisations. He is the former deputy Asia editor of Flightglobal and the former Asia editor of Aviation Week. Leithen has a BA in journalism from RMIT University in Melbourne, Australia.
Related posts
SUBSCRIBE TO OUR NEWSLETTER