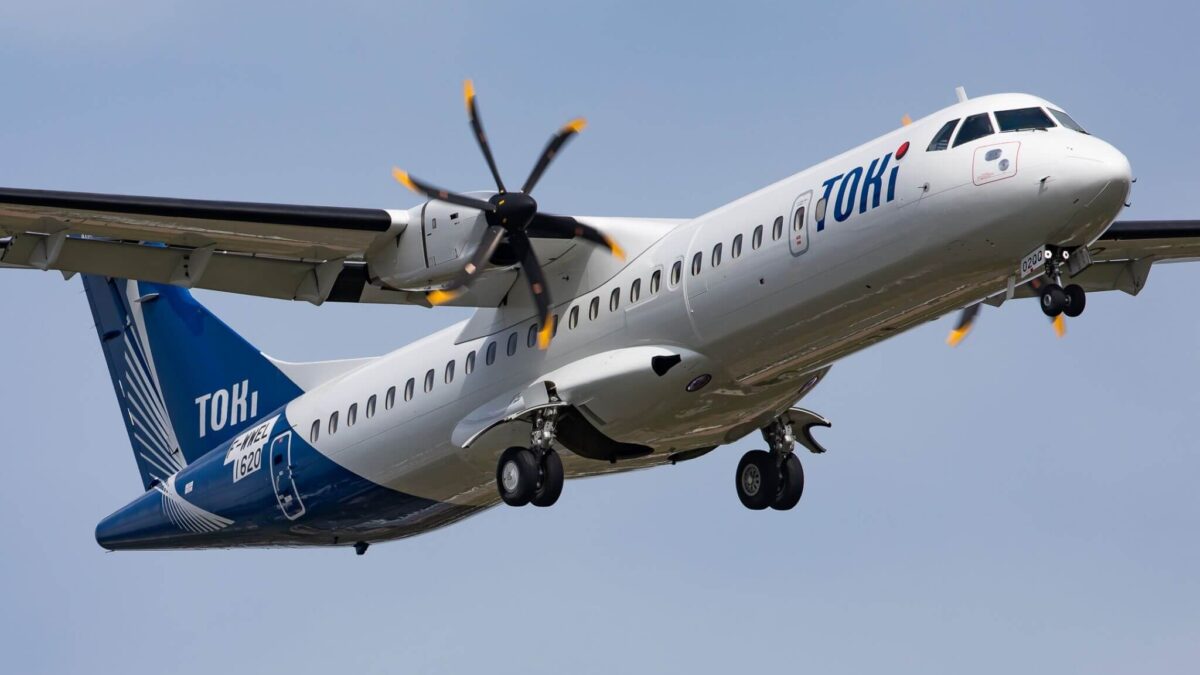 Japanese start-up Toki Air aims to launch by year-end using ATRs, with plans to gradually expand.
A Toki Air spokesman tells Smart Aviation Asia Pacific it is in discussions with the Japan Civil Aviation Bureau (JCAB) and hopes to start operations sometime in the September-December period once its receives its air operator's certificate (AOC).
Toki Air is based at Niigata Airport, which is located at the northeastern part of Niigata city. Niigata is in north-central Japan and is an area famous for its rice, sake, beautiful coastal and mountainous sceneries, as well as ski resorts and hot springs.
The spokesman says Toki Air aims to develop routes linking Niigata to others parts of Japan, resulting in travel opportunities that otherwise would have been impossible.
The spokesman says the airline will start its services in stages, instead of opening all destinations at once.
It plans to connect Niigata to the cities of Sendai and Kobe and to Sapporo's Okadama Airport, says the spokesman. It will also serve other destinations in Chubu, an area of central Japan that includes nine prefectures of which Niigata is one. But the spokesman stops short of elaborating on this.
Toki Air has already announced that it will launch with two ATR 72-600s on lease from Nordic Aviation Capital and later plans to add an ATR 42-600S aircraft, a super short take-off and landing version of the ATR that is designed to access runways as short as 800m (2,625ft). The ATR 42-600S is a new variant that ATR is still developing and has yet to have certified.
The spokesman says the ATR 42 will serve destinations with short runways, namely Sado Island and "the Tokyo area". The Tokyo metropolitan area has a small turboprop airport, Chofu Airport, which has an 800m-long runway, making it only accessible to small turboprops. New Central Airservice, which operates 19-seat Dornier 228s, is based there.
Sado island is off the coast of Niigata and has a 1,000m-long runway.
The spokesman says ATRs were chosen because the aircraft has the best cruising range for domestic travel in Japan and is very fuel efficient.
"Currently, we have already leased two ATR72-600s, and we are planning to contract one ATR 42-600 and one ATR 42-600S," the spokesman says.
The two ATR 72-600's expected delivery is in August and October this year, the ATR 42-600's expected delivery is in 2023's fourth quarter, whereas the ATR 42-600S' expected delivery is in 2025's fourth quarter, the spokesman says.
The spokesman highlights that the airline's main target is inter-regional movement within the country, and inbound international traffic is secondary.
"I have heard that the domestic market has recovered to the level before COVID, so I have high expectations for it," the spokesman adds.
In terms of future plans, the spokesman says the airline is also looking to expand its Niigata model to various regions, and revitalize inter-regional movement via air travel.
Featured photo shows Toki Air ATR-72 undergoing flight testing at Toulouse taken by Clément Alloing
Related Stories:
Japan's Toki Air To Lease First Two ATRs From Nordic Aviation Capital (11 October 2021)
ATR Pushes 42-600S New Model In Japanese Market (15 September 2021)
Ong Jeng Yang
Based in Singapore, Ong Jeng Yang has more than four years of experience working in the media industry.
Related posts
SUBSCRIBE TO OUR NEWSLETTER