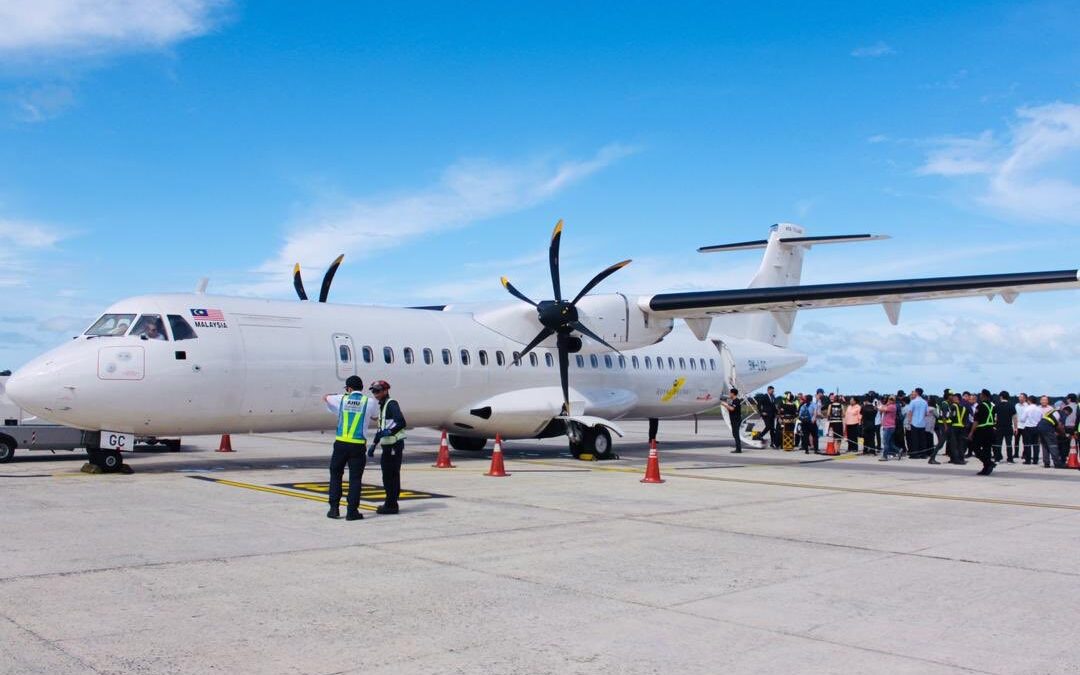 Royal Brunei Appoints New CEO
Leithen Francis, 11 Jan 2021
3 min

read
Royal Brunei Airlines has undergone a management change with its deputy chief operating officer replacing Karam Chand as CEO, a move that comes as the national carrier grapples low passenger volumes caused international travel restrictions caused by COVID-19.
The airline says in a statement to staff that Capt. Hj Khalidkhan bin Hj Asmakhan has replaced Chand as CEO effective 6 January. "Royal Brunei Airlines would like to express its sincerest gratitude to Karam Chand for his service and contributions towards Royal Brunei for the past eight years," it adds.
Prior to joining Royal Brunei in August 2012 as chief commercial and planning officer – and then being promoted in 2016 as CEO – Chand was CEO of Nauru Airlines. Chand has also worked for Virgin Australia and Fiji Airways.
Capt. Khalidkhan is a long-time employee of Royal Brunei and was previously deputy chief operating officer. He is first Bruneian to be elevated to the top post at the airline in many years.
Royal Brunei, like every other airline, is grappling with the fall-out from COVID-19. The airline has been harder hit than most; because the tiny nation of only 430,000 people has no domestic air travel market, making it very reliant on international air travel from overseas.
The full-service airline says on its website that it operates a fleet of 14 aircraft – five Boeing 787-8s, seven Airbus A320neos and two A320s.
Royal Brunei, like other airlines, has had to reduce the size of its workforce and scale-back its flight schedule in response to international travel restrictions and declining passenger demand.
The first routes to be cut, effective 23 March, was the airline's fledging turboprop operation, RB Link, which it launched in 2019 using wet-leased ATR 72-600s from Malaysian carrier Malindo Air to cater to local and international tourists wishing to visit the more remote parts of Borneo, the island that comprises of Brunei, East Malaysia and Indonesia's Kalimantan province.
Editor's comment: Royal Brunei is loss-making but is generally considered to be a well-managed airline. The carrier has also been well-disciplined in its fleet decisions. Some airlines make the mistake of having too many aircraft types in their fleet, but Royal Brunei simplified its fleet by operating only 787-8s and A320-family aircraft. It also moved to reduce fuel costs by operating these type of newer generation aircraft which have a lower fuel burn than, for example, the Boeing 767s that the airline operated in the past.
One of the challenges Royal Brunei faces is it is a much smaller carrier than its neighbors – Malaysia Airlines, Singapore Airlines, Thai Airways International, etc – and Brunei is a destination many tourists overlook.
But the airline's strategy, in more recent years, to position Brunei as the gateway to Borneo and to seek to capture a market by linking Brunei to destinations in Borneo using ATR turboprops, is a smart move. Borneo is appealing to western tourists because of the island's unique flora and fauna.
Once the market for international tourism returns, hopefully Royal Brunei will resume the strategy of being the gateway to Borneo and use regional aircraft.
Picture: RB Link ATR 72-600, operated by Malaysia's Malindo Air, about to make inaugural flight from Sandakan to Brunei on 28 October 2019. Picture supplied by Malaysia Airports.
Leithen Francis
Leithen is based in Singapore and has over 17 years' experience working for news organisations. He is the former deputy Asia editor of Flightglobal and the former Asia editor of Aviation Week. Leithen has a BA in journalism from RMIT University in Melbourne, Australia.
Related posts
SUBSCRIBE TO OUR NEWSLETTER