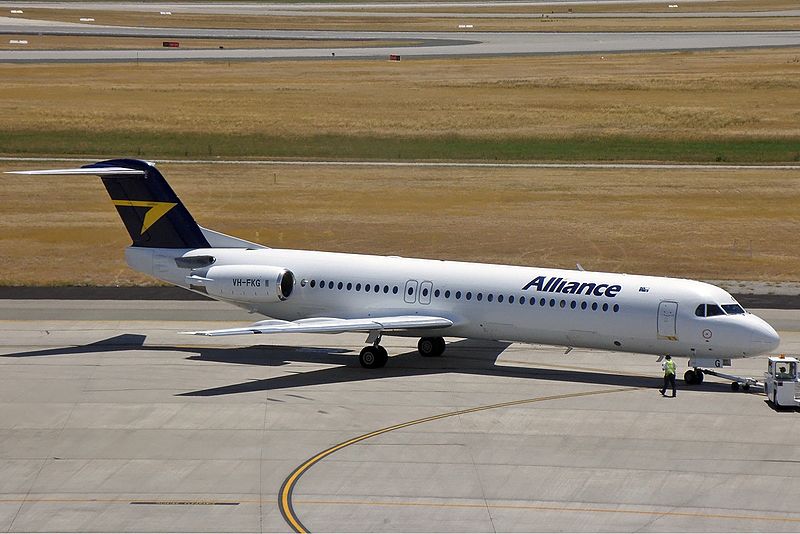 Australian Competition Watchdog Approves Virgin-Alliance Tie-Up Despite Rex
Edward Eng, 20 Nov 2020
2 min

read
The Australian Competition and Consumer Commission (ACCC) has granted interim authorisation for Virgin Australia and Alliance Airlines to cooperate on some regional routes despite criticism from competitor Regional Express (Rex).
The ACCC's interim authorisation says its preliminary view is that allowing the two airlines to cooperate will help Virgin Australia re-establish its network and will likely create public benefit through increased competition. The interim authorisation covers 41 regional routes and two short-haul international routes where Virgin Australia and Alliance Airlines will not compete against each other.
The cooperation allows the two airlines to coordinate capacity, schedules and potentially share revenue on routes, including for new routes not currently serviced by either, the authorisation says.
ACCC commissioner Stephen Ridgeway says they are granting the authorisation on an interim basis, adding that Virgin Australia's re-establishment is time sensitive.
"A delay in Virgin Australia fully re-establishing its network, while other airlines are increasing services in response to greater demand as travel restrictions ease, is likely to result in less competitive markets," says Ridgeway.
Under the Competition and Consumer Act, the ACCC can grant interim authorisation as it deems appropriate, but can also review its interim authorisation at any time.
The ACCC says that, during the interim authorisation period, it is considering feedback from other stakeholders that will be used in its final assessment. It has already considered its ongoing investigation into Qantas Airways' 19.9% ownership of Alliance Airlines in granting the interim authorisation, it says.
Competitor airline Regional Express (Rex) has publicly criticized the Virgin-Alliance initiative, arguing the scope of the cooperation is too broad and includes working together to set air fares.
Rex also takes issue with the fact it covers 41 domestic regional routes of which 23 neither airline currently serves.
It says issuing an interim authorisation is a mistake, because once Virgin Australia and Alliance Airlines share information on costs and pricing that information remains valid even if the ACCC later reverses its decision.
Photo: Darren Koch
Edward Eng
Edward is based in Singapore. He writes stories on regional aviation across the Asia-Pacific region and has a background on covering socio-political issues. Edward holds a BA (Hons) in Philosophy, Politics and Economics from the University of Warwick in the UK.
Related posts
SUBSCRIBE TO OUR NEWSLETTER