Laos' national airline, Lao Airlines, has axed one domestic passenger route arguing the country's new high-speed rail line has caused it to lose business.
Lao Airlines says in a statement it has stopped serving the Vientianne-Oudomxay route due to high fuel prices and because it has lost traffic on the route to the country's new highspeed rail line.
The China-Laos high speed rail line officially opened in December and connects the southwestern Chinese city of Kunming to Laos' capital Vientiane. The rail line passes through the middle of Laos and stops at several major places and cities such as Oudomxay, a province in the north of the country, and Luang Prabang the country's former capital and second largest city.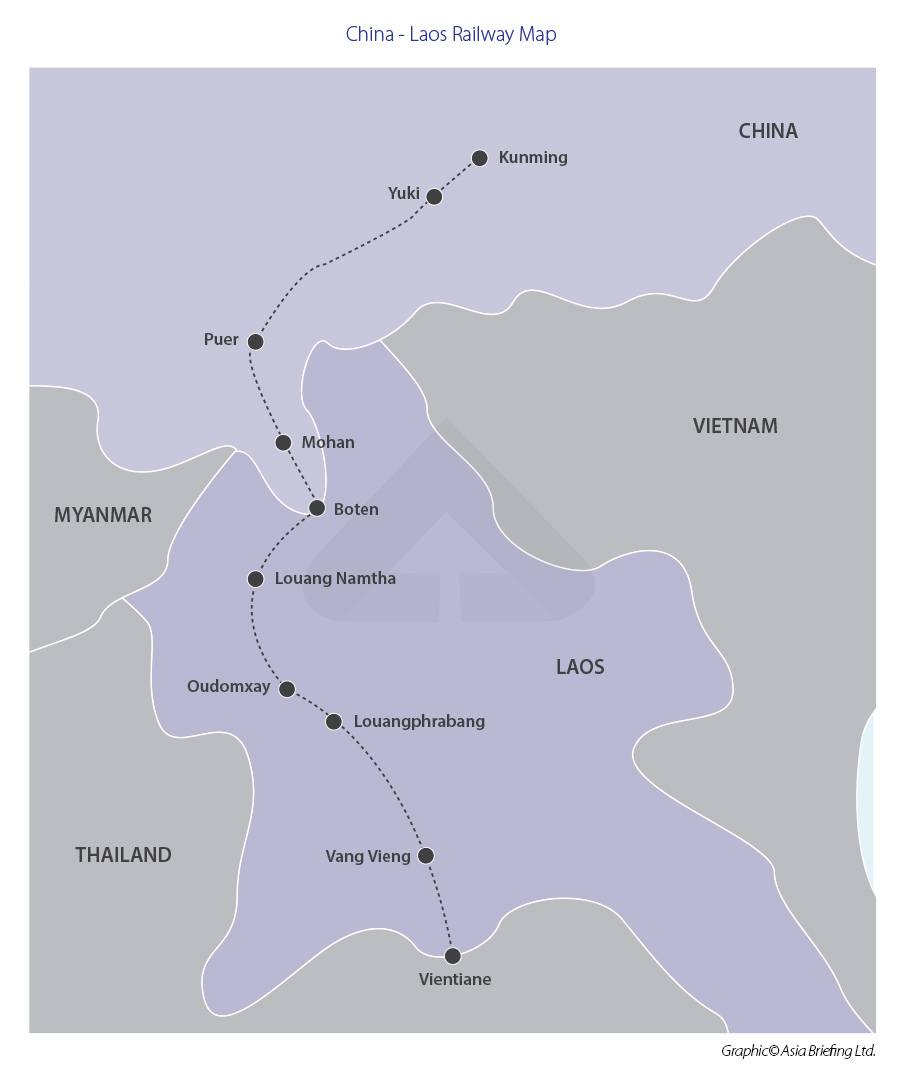 When Lao Airlines posted on its social media channels that it has dropped the Vientianne-Oudomxay route, many locals commented on social media that they are turning to the train service because it is cheaper.
Lao Airlines commercial director, Noudeng Chanthaphasouk, told The Vientiane Times the airline tried to save the thrice-weekly Vientianne-Oudomxay service by offering promotional fares, but it still only had 15-20 passengers on each ATR 72, which seats 70 passengers.
He says passenger traffic on the Vientianne-Luang Prabang route has also fallen signifiantly due to competition from the train, but the airline plans to retain the daily service for the foreseeable future. The airline serves the route using ATR 72s.
The airline on its social media, in terms of domestic flights, says from Vientiane it has an eight-times weekly service to Luang Prabang, a daily service to Luang Namtha, four flights a week to Xieng Khuang, 11 flights a week to Pakse, and six flights a week to Savannakhet.
State-owned Lao Airlnes has been posting consecutive yearly losses, a problem made worse by the pandemic and rising fuel prices.
The government in August established a committee – headed by deputy finance minister, Dr Phouthanouphet Xaysombath – to restructure Lao Airlines to stem the airline's losses.
Prime minister, Phankham Viphavanh, also told the country's National Assembly in June that the government plans sell as much as 49% of the airline, which he says has been a burden on government finances.
But since June there has been no further public statement from the government with regards to selling equity in the airline.
Editor's comments: Lao Airlines having only seven or eight flights per week on the Vientiane-Luang Prabang route is fairly dismal when it used to be the airline's busiest domestic route with at least four flights a day.
Having only one flight a day means the carrier is unable to provide convenient connections to Luang Prabang for international travellers arriving in Vientiane.
Feature picture, from Wikipedia, shows the Chinese-built CR200 high-speed train at Laos' Vang Vieng station.
Related posts
SUBSCRIBE TO OUR NEWSLETTER