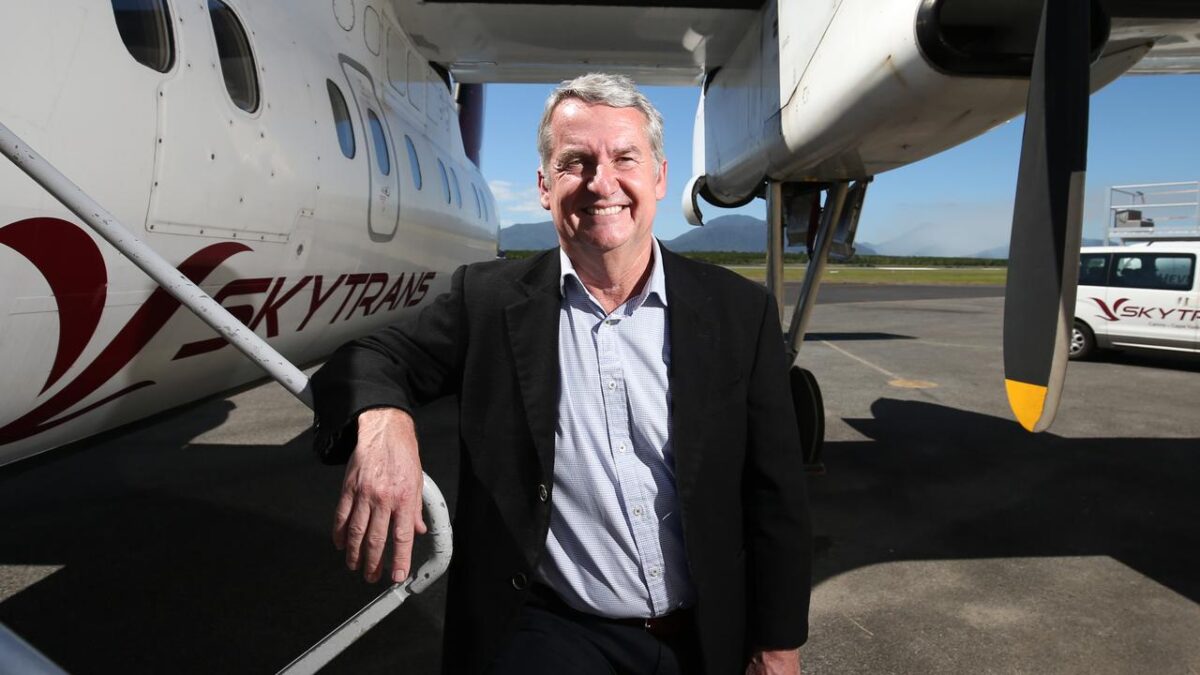 Australia's Skytrans Adding Dash 8-300s Primarily For Mining Charters
Staff Writer, 6 Oct 2022
2 min

read
Australian regional carrier Skytrans, which is based in the northern state of Queensland, is stepping up to 50-seat regional turboprop aircraft to cater to demand from the state's resource sector.
Skytrans CEO, Alan Milne, tells the Cape York Weekly newspaper that it has reached an agreement to lease two 50-seat De Havilland Aircraft of Canada Dash 8-300s from Canadian company Voyageur Aviation.
He says the first two aircraft will arrive in the coming months and it plans to add more next year.
"We're looking at potential resource sector contracts at the moment," he says. "That requires us to bring in two 50-seat aircraft into the fleet, so it's a big step forward for Skytrans."
The airline has around ten aircraft, including around five 10-seat Cessna Grand Caravans and around five 36-seat De Havilland Aircraft Dash 8-100s.
Voyageur Aviation is linked to dry lessor Chorus Aviation, although Voyageur itself is a wet-lessor. That said, it did start advertising online in July that it has five Dash 8-300s available for sale, dry lease or wet-lease. The aircraft advertised were built in 1989 and 1990.
Milne also says Skytrans plans to add a nine-seat Cessna Caravan this year and two more next year to replace older Cessna Caravans in the fleet.
Skytrans is primarily a scheduled commercial passenger operator as well as an operator of government subsidized passenger services to remote parts of Queensland.
Its decision to move into the mining charter market comes as Regional Express' (Rex) newly acquired mining charter operation National Jet Express is planning to expand into Queensland.
Rex executive chairman, Lim Kim Hai, said in a statement end of last month: "We will continue to invest in new aircraft and technology to grow the business, especially in Queensland where resource companies have been facing severe issues with capacity and reliability in recent years."
Feature picture, from Cairns Post, shows Milne in front of a Skytrans Dash 8-100. 
Related posts
SUBSCRIBE TO OUR NEWSLETTER