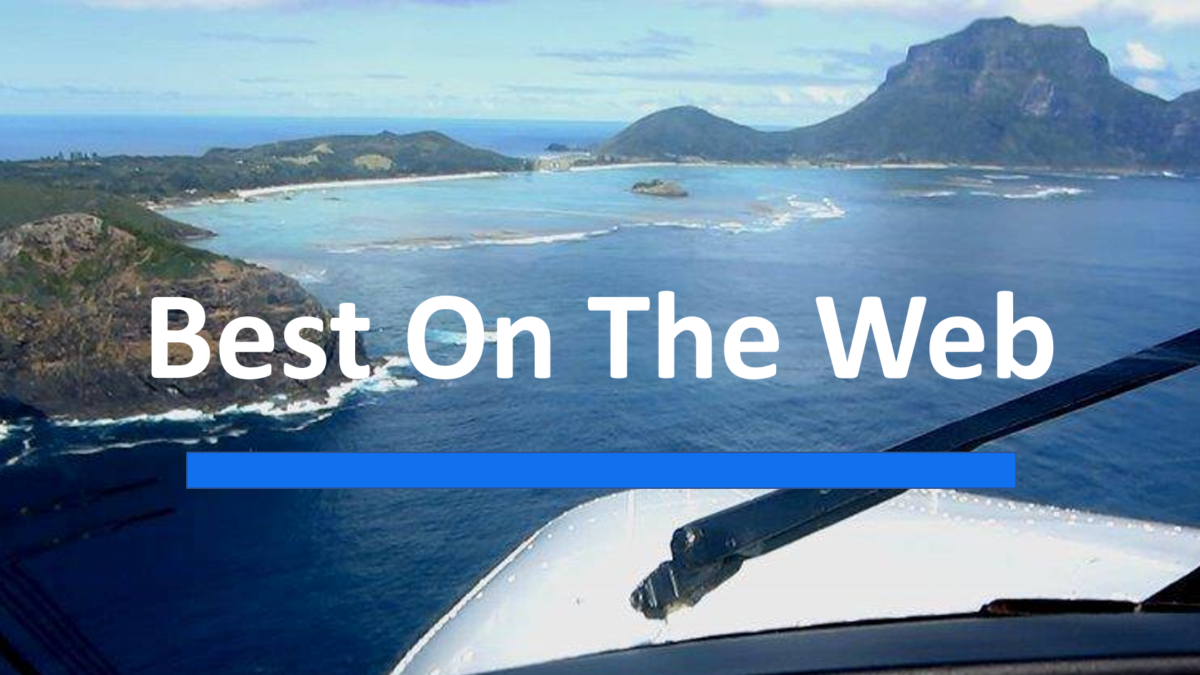 Best On The Web | December 2018
Edward Eng, 19 Dec 2018
2 min

read
Our first round-up of Asia-Pacific regional aviation news this month includes interesting stories on Indonesia's Wings Air, Air New Zealand, Russia's Aeroflot and Yakutia, and the Pakistan Navy.
1. Indonesia's Wings Air Receives Four ATR 72-600s
Source: Aviation Week
Lion Air subsidiary Wings Air has received four ATR 72-600s from Dutch specialist lessor TrueNoord. The Indonesian low-cost airline, which operates regional routes with lower densities, says it has the ATRs on long-term operating leases. Wings Air says leasing the new ATRs is part of its fleet strategy to focus on turboprops, which are needed to service routes with challenging geography and limited infrastructure.
Wings Air this month added new routes: Tarakan-Malinau, and Makassar-Maumere-Labuan-Bajo-Lombok. 
2. Air New Zealand Engineering Strike On Hold
Source: New Zealand Herald
The Air New Zealand engineering strike has been put on hold after its logistics and engineering unions came to an agreement in principle with the airline's management. Details of the agreement will not be released until union members have agreed to first, say union representatives.
A thousand Air New Zealand engineering workers were expected to go on strike on 21 December. This was over a pay dispute with airline management, which unions say were unnecessarily aggressive in negotiations despite making record profits recently. The airline says if strike action was still sanctioned, it would cause serious disruptions over the weekend before Christmas. Regional turboprop operations are unaffected by the dispute since the workers are in a different engineering group, both sides say.
3. Russian Regional Carriers Shift Focus East
Source: Russian Aviation Insider
The regional expansion of Russia's largest airline, Aeroflot, is driving smaller regional carriers to make changes to their networks. Yakutia Airlines, for instance, says it is focusing on routes all the way east, past Novosibirsk in Siberia. Its new general director, Vladimir Gorbunov, says the airline also needs to replace its ageing fleet with more fuel-efficient aircraft in order to compete on fares as Aeroflot begins to enter its markets. 

Aeroflot says it aims to mark its 100th anniversary of operations in 2023 by having carried 100 million passengers by then. 
4. Pakistan Navy's New ATR 72 MPA and Sea King Helicopters Enter Service  
Source: Jane's 360
The Pakistan Navy has commissioned the first of two new ATR-72 maritime patrol aircraft (MPA) and two ex-British military Westland Sea King helicopters. The aircraft, ordered through Germany's Rheinland Air Service to update the Pakistan Navy's air arm, has "state-of-the-art weapons and sensors", says the navy. The navy adds that one of the Sea King helicopters is purpose-built for search and rescue while the other is for troop transport. 

The Pakistan Navy now owns ten Sea Kings, the first of which was commissioned in 1974. 
Edward Eng
Edward is based in Singapore. He writes stories on regional aviation across the Asia-Pacific region and has a background on covering socio-political issues. Edward holds a BA (Hons) in Philosophy, Politics and Economics from the University of Warwick in the UK.
Related posts
SUBSCRIBE TO OUR NEWSLETTER