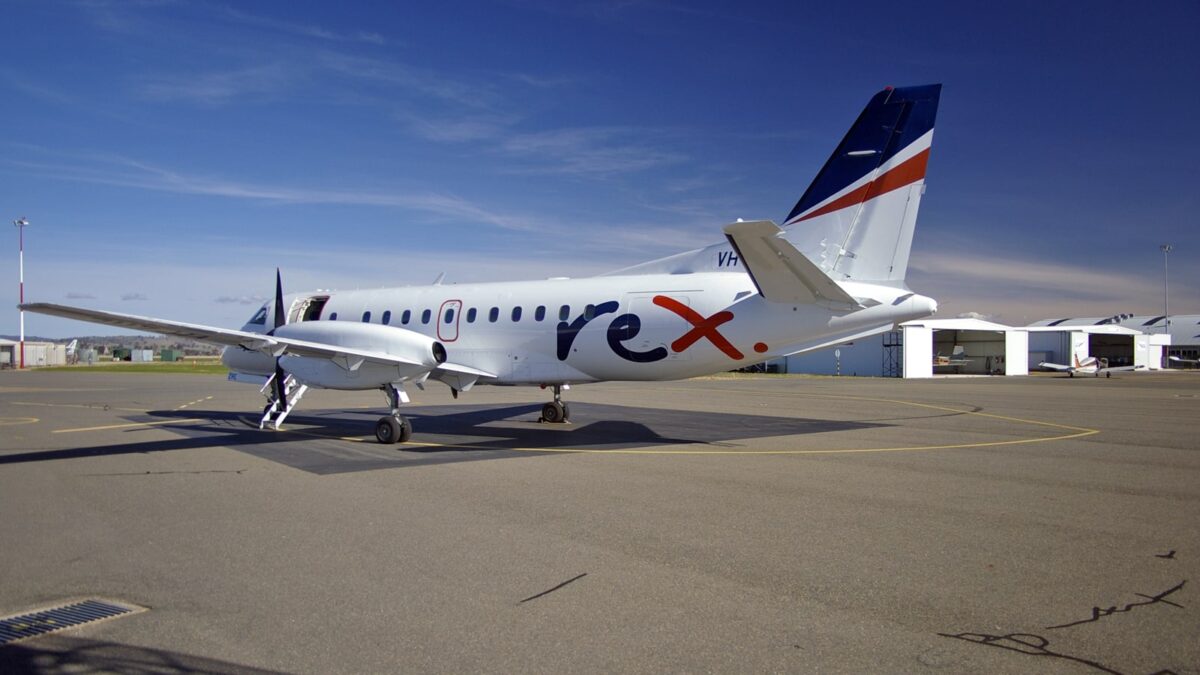 Regional Express (Rex) is reviewing its regional network, a move that comes as it faces increased competition.
A Rex spokesperson confirms to Smart Aviation Asia Pacific that its regional network is being reviewed, though the details will only be released later. 
This review comes at the backdrop of two route suspensions by Rex over the past week, where it announced the cessation of its Albury-Melbourne route and Sydney-Canberra route effective 29 August.
While the broader review is ongoing, a quick search on the airline's booking engine shows that routes such as Sydney to: Cooma, Lismore, Grafton and Bathurst, as well as Adelaide to Kangaroo Island are unavailable for booking after 30 June, which coincides with the end of the Federal Government-funded Regional Airline Network Support Program.
The Regional Airline Network Support Program provides government subsidies to domestic commercial airlines serving regional and remote locations. 
The Rex spokesperson says the airline can neither confirm nor deny whether these specific routes will be affected by the review, but adds that discussions are continuing at a board level.
"These routes, like all of our other routes, are part of the review," the spokesperson clarifies.
Smart Aviation Asia Pacific previously reported that Rex has attributed the closure of its Melbourne-Albury route, after 39 years of service, to Qantas Airways' move into the market.
Rex says it suspended its Sydney-Canberra service because the entrance of an additional operator, Link Airways, and high charges imposed by Sydney Airport from 1 June meant Rex's service was no longer financially viable.
The closure of two regional routes is a stark contrast to Rex's expansion into major city routes. Rex operates Saab 340s on regional routes and Boeing 737-800s on trunk routes.
It is reportedly expanding its fleet of Boeing 737s to 30 aircraft from six aircraft, over the coming five to seven years, and it aims to add one aircraft every two to three months.
Picture Source: wayfarer.travel (James Wilkinson)
Related Stories:
Australia's Rex Attributes Close Of Route To Increased Competition (24 May 2022)
Australia's Rex Attributes Closure Of Route Due To Qantas (20 May 2022)
Australia's Regional Express Reportedly Eyeing Cobham Aviation Services (6 May 2022)
Australia's Link Airways Set To Launch New Route (4 April 2022)
Qantas Airways Expands Domestic Network (31 March 2022)
Australia's Rex Gets Six Out Of Seven Queensland Regulated Routes (23 November 2021)
Australia's Rex Appoints Legal Team To Pursue Actions For Qantas Anti Competition Behaviour (5 August 2021)
Ong Jeng Yang
Based in Singapore, Ong Jeng Yang has more than four years of experience working in the media industry.
Related posts
SUBSCRIBE TO OUR NEWSLETTER