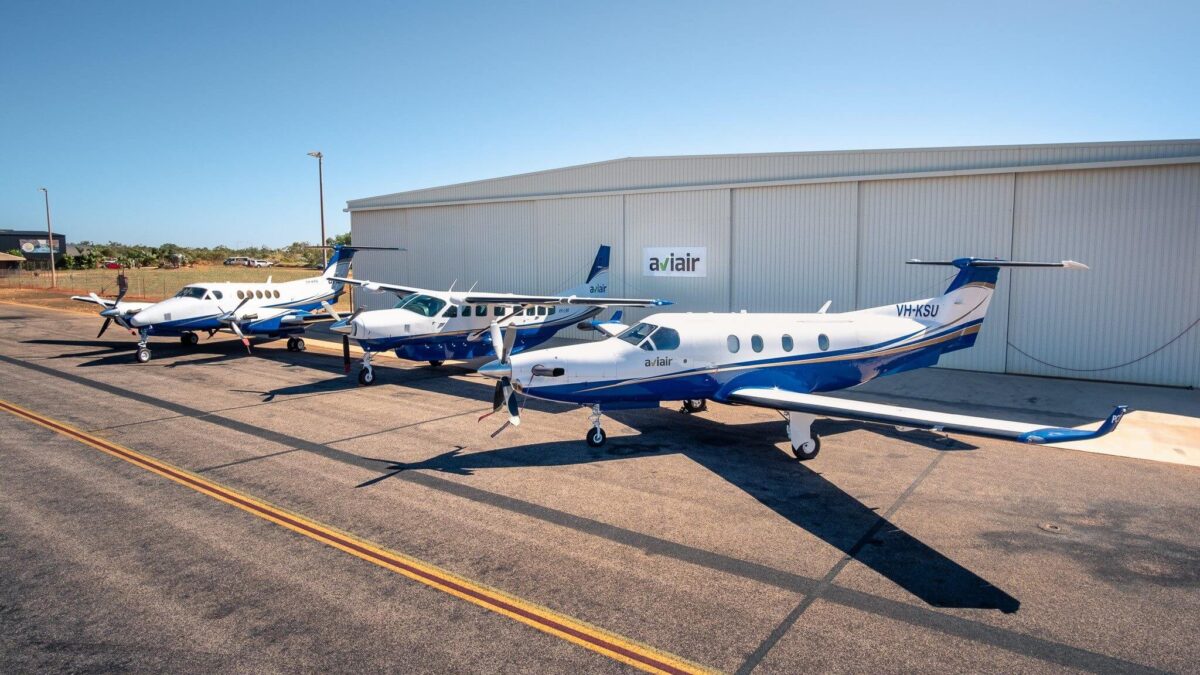 A small West Australian carrier, Aviair, plans to acquire 76-seat regional aircraft to serve subsidized state government routes.
The Western Australia Government says in a statement it is investing more than A$4 million (US$2.8m) to expand the state's regional flight network.
The government plan includes establishing a new route, operated by Aviair, connecting Karratha to Geraldton starting in next year's second quarter, it says. This will allow small businesses and mining companies in the area to reduce travel time between the two towns by flying direct rather than transiting south in Perth, it adds.
Geraldton and Karratha are both port towns on the state's central west coast and important gateways to mining in the area. Western Australia's air route network largely follows a 'hub and spoke' system where flights are routed through the state capital Perth. But because Geraldton and Karratha are north of Perth, it is more practical to fly direct.
The government says some of the A$4m will cover the operating costs linked to the expansion of the state's inter-regional flight network (IRFN).
Aviair plans to upgrade its fleet to support the IFRN to a 76-seat aircraft from a nine-seat aircraft, the government says.
An Aviair spokesperson, when contacted by Smart Aviation Asia Pacific, declines to comment on what 76-seat aircraft type it plans to acquire and how many. The only two aircraft types that match the description is the ATR 72 and the De Havilland Aircraft of Canada Dash 8-400.
The larger aircraft capacity will allow more passengers to use the services and stimulate demand by reducing airfares, the government says.
Aviair and local governments will have to make financial agreements for the expansion plans in the coming months, it adds.
The airline's website shows it operates flights at Western Australian towns: Karratha, Newman, Port Hedland and Broome.
Aviair says its fleet comprises of these aircraft types: Beechcraft King Air B200, Cessna 208 Grand Caravan, Pilatus PC12, GippsAero GA8 Airvan, Cessna Citation Mustang aircraft and Bell Jet Ranger, Bell Long Ranger and Robin R-44 helicopters.
Picture Source: Aviair
Related Stories:
Australian Regional Operators Call For Funding Aid (30 March 2020)
Davy Lim
Davy is based in Singapore. He is passionate about aviation and has flight experience in various single engine piston aircraft, gliders and seaplanes from his time in the United States. Davy holds a BA in Economics from the State University of New York in Buffalo.
Related posts
SUBSCRIBE TO OUR NEWSLETTER