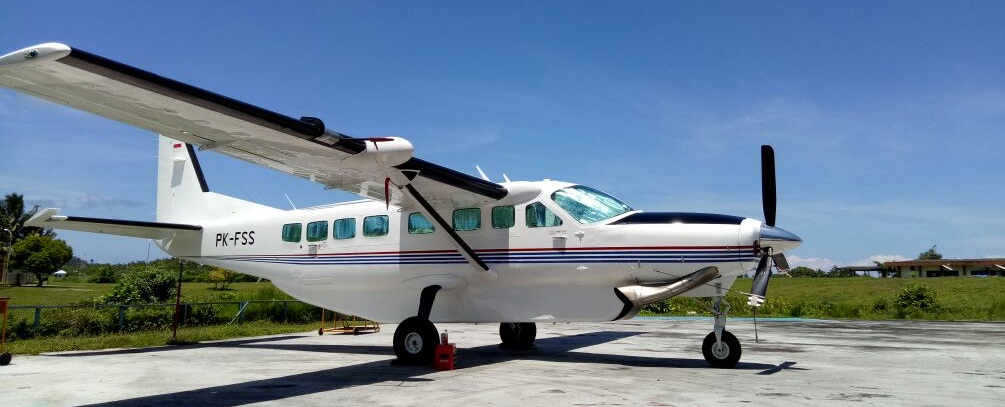 Indonesian charter carrier Spirit Avia Sentosa has ended 19-seat operations and returned its de Havilland Canada Series 300 Twin Otters to the lessor.
The charter operator, which focuses on Indonesia's West Papua province, had been operating three Series 300 Twin Otters, but recently returned the aircraft to the lessor, says the airline's president director Suhandi who, like many Indonesians, only goes by one name. Details on the lessor remain undisclosed.
Suhandi says the airline decided to rationalize its operations and reduce its fixed costs by only operating single-engine Cessna Grand Caravan aircraft. He says single-engine aircraft are more affordable to operate than twin-engine aircraft.
Spirit Avia Sentosa flies mostly public service and non-profit missions in West Papua. These include medevac, freighter and passenger flights, all of which are still possible with the smaller Cessna Grand Caravan, albeit with lower performance in terms of payload.
"For instance, with the charity medical teams we fly to the rainforests and the mountains, we will now just do multiple trips. There is more flexibility with smaller aircraft – we can also bring food and supplies if there are fewer people," Suhandi says.
"Most importantly, they don't have to pay for the latest [Viking Air] Twin Otter, which costs three times the Cessna Caravan, for their nine-day trip," he adds.
Spirit Avia Sentosa's fleet now comprises four Cessna 208B Grand Caravans, one of which is the EX model with a more powerful engine, says Suhandi.
Edward Eng
Edward is based in Singapore. He writes stories on regional aviation across the Asia-Pacific region and has a background on covering socio-political issues. Edward holds a BA (Hons) in Philosophy, Politics and Economics from the University of Warwick in the UK.
Related posts
SUBSCRIBE TO OUR NEWSLETTER