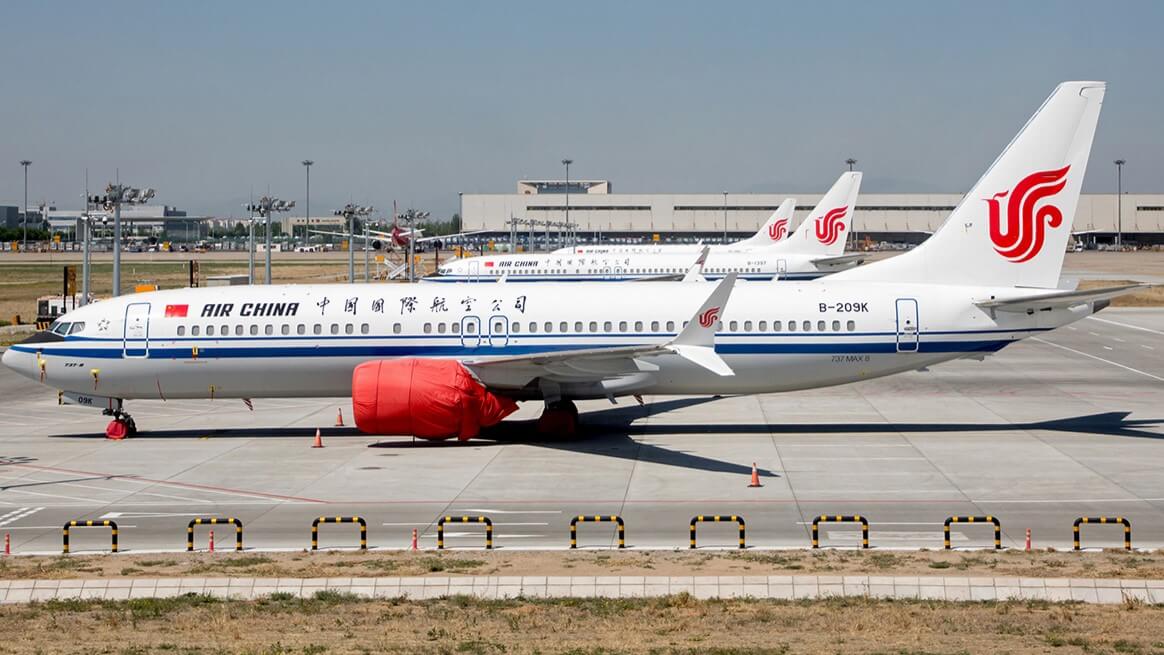 Air China has been test flying its Boeing 737 Max 8 aircraft in China, but it is still unclear when the Civil Aviation Administration of China (CAAC) will allow the troubled Boeing type to return to service.
Flightradar24 tracking data shows an Air China Boeing 737 Max 8, local registration B-1396, taking off from Beijing Capital International Airport and returning 48 minutes later on 7 July.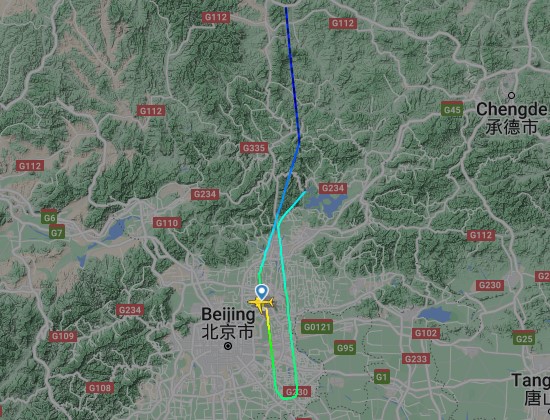 Flight route of the Air China Boeing 737 Max 8 (Source: Flightradar24)
Flightradar24 data also shows other 737 MAX 8 operators in China, namely China Southern Airlines and Hainan Airlines, have also been test flying their aircraft in China.
Aviation enthusiasts in China have been speculating on social media that Air China's  test flights indicate the CAAC may soon be allowing 737 MAX aircraft to return to service. But there is no word from the CAAC on this.
The CAAC issued an airworthiness directive in December saying the following corrective actions are required before 737 MAX aircraft are eligible to return to service:
installation and verification of flight control computer operational program software
installation and verification of MAX display system software
horizontal stabilizer trim wire bundle routing change
installation of stall warning system stick shaker circuit breakers button
aircraft flight manual revision
minimum equipment list revision
Angle of attack sensor system test
operational readiness flight
China was the first major country to ground the Boeing 737 Max following the fatal crash of an Ethiopian Airlines 737 MAX 8 in Africa. That fatal accident followed the October 2018 fatal crash of a Lion Air 737 MAX 8 aircraft in October 2018.
While 737 MAX 8 aircraft in China have yet to return to service, Airbus has been making further inroads. It announced this month an order of 292 Airbus A320-family aircraft to four airlines: Air China, China Eastern Airlines, China Southern and Shenzhen Airlines.
Boeing responded with a statement saying: "It is disappointing that geopolitical differences continue to constrain US aircraft exports."
Meanwhile, the domestically-produced Commercial Aircraft Corporation of China (COMAC) C919 is nearing entry-into-service this year.
Picture Source: Zhou You
Related Stories:
China's COMAC C919 Performing Route Proving Flights Across China (13 July 2022)
Airbus Sees China As Next Big Market For A220 (8 July 2022)
China Poised To Certify COMAC C919 (16 June 2022)
First Comac C919 To Be Delivered To Customer Completes Test Flight (17 May 2022)
Davy Lim
Davy is based in Singapore. He is passionate about aviation and has flight experience in various single engine piston aircraft, gliders and seaplanes from his time in the United States. Davy holds a BA in Economics from the State University of New York in Buffalo.
Related posts
SUBSCRIBE TO OUR NEWSLETTER