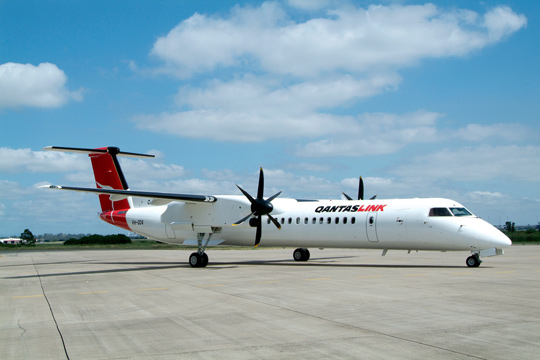 QantasLink is boosting its regional services to maintain connectivity with regional towns and cities, following Virgin Australia's announcement that it will exit nine domestic routes.
The airline says it will launch a five-times weekly service between Brisbane and Port Macquarie, which Virgin Australia recently withdrew from, but the new service is contingent on reopening state borders. QantasLink's parent Qantas Airways is stepping up calls for borders to be reopened.
Port Macquarie is a coastal town in northeast New South Wales with a population of just under 50,000.
QantasLink says there is strong underlying demand for domestic services to places like Port Macquarie, as international borders closed by COVID-19 lead Australians to have holidays domestically. It plans to operate 74-seat De Havilland Aircraft of Canada Dash 8-400s on the route, it adds.
"As the national carrier, and the country's largest regional airline, we have an important role to play in driving tourism and helping the industry get back on its feet," says QantasLink CEO John Gissing. "We also know how important air travel is for regional communities, for residents and business travelers. We're pleased to be able to support customers with ongoing connectivity where there is demand."
The airline says it will add capacity on other regional routes, especially those cut by Virgin Australia.
Qantas Airways said in August that it expects to grow its domestic market share to 70% from 60% due to the reduction in Virgin Australia's fleet. The domestic market will give the airline resilience as it expects to have almost no international commercial flights until July 2021, it said then.
Photo: Qantas
Edward Eng
Edward is based in Singapore. He writes stories on regional aviation across the Asia-Pacific region and has a background on covering socio-political issues. Edward holds a BA (Hons) in Philosophy, Politics and Economics from the University of Warwick in the UK.
Related posts
SUBSCRIBE TO OUR NEWSLETTER