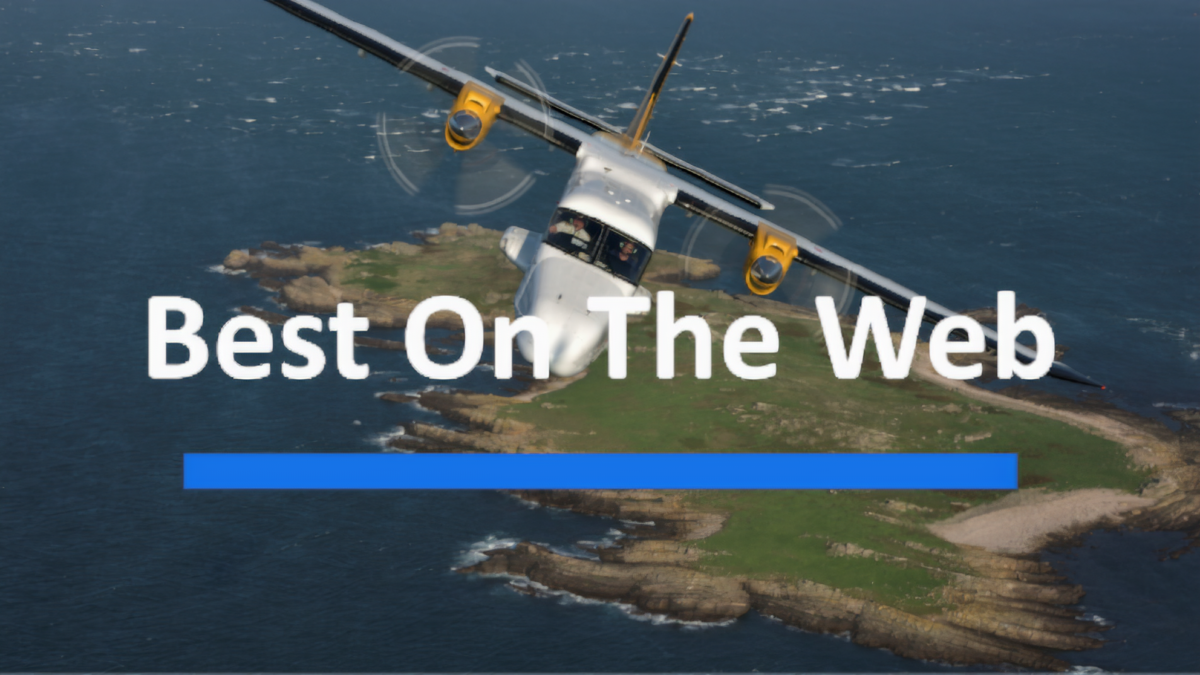 Best on the Web | September 2020
Edward Eng, 15 Sep 2020
2 min

read
Our round-up of Asia-Pacific regional aviation news this month includes interesting stories on Tonga's Real Tonga, Taiwan's Mandarin Airlines, Nepal Airlines, India's Flybig and the Philippines' Cebu Pacific.
Tonga Domestic Air Services in Limbo
RNZ

The South Pacific nation of Tonga is still without domestic air services following the suspension of the air operator certificate of privately-owned RealTonga, the country's only domestic airline.
A new government-owned airline called Lulutai Airlines has taken over the leases for two RealTonga aircraft, but services are still in limbo.
Mandarin Airlines Phasing Out Regional Jets
FlightGlobal
Taiwan's Mandarin Airlines says it will return its six Embraer 190 aircraft to lessors at a rate of two a year, starting October. The says airline it will continue to operate domestically using its fleet of seven ATR 72-600s and also replace the E-190s on short-haul international routes with Airbus A320s and A321s.
Nepal Airlines to Get Fleet Boost
AviationNepal
Nepal's Ministry of Culture, Tourism and Civil Aviation has announced that five aircraft will be purchased on behalf of Nepal Airlines. Two aircraft will be for domestic trunk routes and three for rural operations. The plan is being forwarded to the Ministry of Finance and prime minister for final approval, it says. Nepal Airlines recently phased out its two Xian MA60s and four Harbin Y-12Es, leaving just two De Havilland of Canada Series 300 Twin Otters left in its domestic fleet.
Indian Startup Flybig Aims for October Launch
Moneycontrol
Indian startup Flybig aims to receive its air operator's certificate (AOC) and launch in October with two ATR 72s. The startup, based in the central Indian city of Indore, says it is targeting flights to nearby tier-two and tier-three cities, as well as remote cities in northeast India in a later growth phase. It also says it is part of a consortium bidding for ex-Jet Airways assets, which would allow it to develop trunk routes that could feed into Flybig's regional network.
Cebu Pacific, CAE Ink ATR 72-600 Flight Simulator and Training Deal
Asian Aviation
The Philippines' Cebu Pacific Air and CAE have announced an exclusive 15-year training agreement to train Cebu Pacific ATR 72-600 pilots. This includes the placement of a new CAE ATR 72-600 full-flight simulator at the Philippine Academy for Aviation Training, a CAE-Cebu Pacific joint venture which already has an Airbus A320neo simulator.
Edward Eng
Edward is based in Singapore. He writes stories on regional aviation across the Asia-Pacific region and has a background on covering socio-political issues. Edward holds a BA (Hons) in Philosophy, Politics and Economics from the University of Warwick in the UK.
Related posts
SUBSCRIBE TO OUR NEWSLETTER