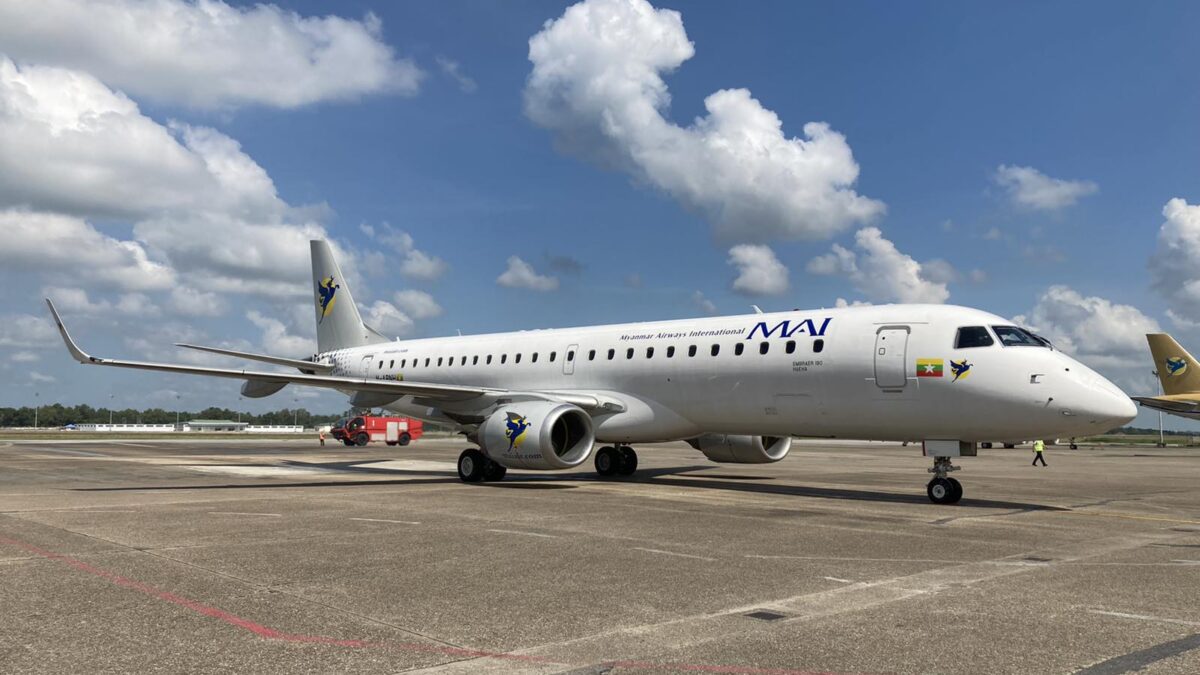 Myanmar Airways International (MAI) is continuing to build its network and brand despite the impact of COVID-19 on travel in Asia-Pacific, and has recently started taking delivery of four Embraer E190s. 
Tanes Kumar, chief commercial officer of MAI, tells Smart Aviation APAC that MAI's foray into regional jets with the E190 marks a new step in a transformation process that started about 20 months ago. The E190s are a significantly differentiated product for the Myanmar aviation industry, which comprises of several ATR turboprop operations run by conglomerate-linked airlines, as well as one heavily-indebted national carrier, he says. 
Kumar, who is also chief commercial officer of sister carrier and ATR operator Air KBZ, says the four Embraer E190s were originally intended for the development of trunk routes in Myanmar. 
The regional jet, seating nearly 100 passengers, is the largest aircraft that can be used at 12 airports in the country because of infrastructure limitations, he says. 
The E190 has more capacity than Air KBZ's ATR 72-600s, which means it can cater to increased passenger demand and the regional jet's business-class seating allows it to cater to well-heeled travelers, he says.
Passengers flying in Myanmar have relatively less purchasing power compared to other Southeast Asian passengers, but there are some business and leisure travelers in Myanmar with relatively high incomes, Kumar says.
But the impact of COVID-19 has meant that domestic trunk routes are not expected to have the traffic – especially business traffic – to warrant having E190s, so the airline will be using the aircraft on overseas routes when international flights resume, he says. Scheduled domestic flying resumes in mid-November while scheduled international flying resumes at the end of the month, he adds. 
"Now we can use them on [what were] major routes around the region, including to neighboring countries like Laos, Cambodia, Bangladesh, Thailand and northeastern India," Kumar says. "The E190 offers new opportunities to fly raw materials, cargo and seafood. We're now exploring a lot of other areas and segments for development, including targeting different passenger types, adding passenger charters, as well as [developing synergy] with other lines of business from the parent group."
Kumar says MAI's parent company is Myanmar conglomerate 24 Hour Group, which acquired a major stake in the airline from Myanmar's KBZ Group. 
The KBZ Group is most well-known in Myanmar as a bank, while the 24 Hour Group is a conglomerate involved in: mining, trading, agriculture, and property development.
The 24-Hour Group, which brought on new management with international experience, has given them a wide remit to develop MAI into a leading carrier in Southeast Asia, Kumar says. MAI, for instance, is growing other synergistic businesses such as its ground handling operation, he adds. 
Such support in Myanmar's aviation industry is uncommon as most airline-owning conglomerates appear to have no specific goals for their airline, which they run passively, Kumar says. 
The country's government, while supportive in some areas such as airport privatization, has yet to renovate or reopen about 13-14 airports, says Kumar. Another 13-14 of the country's 25-26 operational airports are unable to support regional jets, he says.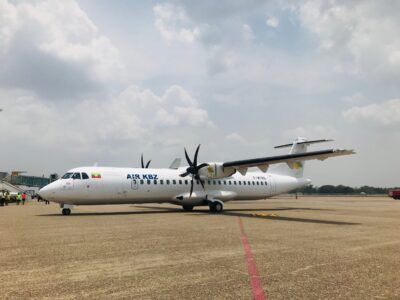 This means Air KBZ will continue to operate its ATR 72-600s for the foreseeable future, Kumar says, adding that the services are important to regional destinations as the road transport alternative is often of poor. 
But where the airline plans to grow the most is in its international network, Kumar says. As a designated Myanmar carrier, MAI sees it has a special role to play in competing with foreign airlines and developing and maintaining the country's air connectivity, he adds.
"In the span of four and a half months last year, we launched a four-times-weekly service to Seoul, started flying to Taipei, and expanded [further] into China. We are also still negotiating a second slot [at Singapore's Changi Airport] for flights [there], as well as adding a Bangkok service. We are also looking at Japan but we will need the correct equipment," Kumar says.
He says foreign carriers have captured most of Myanmar's international traffic and cites Chinese carriers as an example. Prior to COVID-19, there were about 14 Chinese airlines on the Myanmar-China sector and only two Myanmar carriers which altogether were only flying seven times a week from Yangon to China, he adds. 
"As a Myanmar carrier, we are invested in selling Myanmar as the destination. For the top three Indian and top five Chinese carriers flying here, Myanmar is not a primary market at all. We want to be the special carrier for foreigners and Burmese diaspora coming here. We invest in air freight, airport infrastructure, ground handling and tourism," Kumar says.
In growing the airline, he says the strategy has been to first keep aircraft utilization high. For example, in the first year under the new management, the team added flights but refrained from adding to the fleet which comprised of three Airbus narrowbodies. 
MAI's aircraft utilization last year averaged 10 hours and it aims to reach 13 hours, although this was later disrupted by the pandemic, Kumar says. 
MAI says its fleet comprises of three Airbus A319-100s and one Airbus A320-200. MAI plans to add four Airbus A320-family fleet next year to continue growing its network, Kumar says. 
The airline has already received the first of four Embraer E190s, and will receive its second in the next few weeks and the other two in 2021's first quarter, says Kumar. Three are leased from China's CDB Leasing and one is leased from TrueNoord, he says. 
"Myanmar is one of the last frontiers for aviation. With a nearly 60 million population and limited airport infrastructure, the micro and macro [perspectives] are very interesting," Kumar says.  
He says he joined MAI, because he was convinced by the parent company's vision of building an airline brand that could rival the best commercially-run operations in Southeast Asia. 
Kumar formerly worked for Malaysia Airlines, Malindo Air and AirAsia as a business development executive and says he hopes to see MAI become a regional player amongst the likes of Bangkok Airways and Cebu Pacific Air.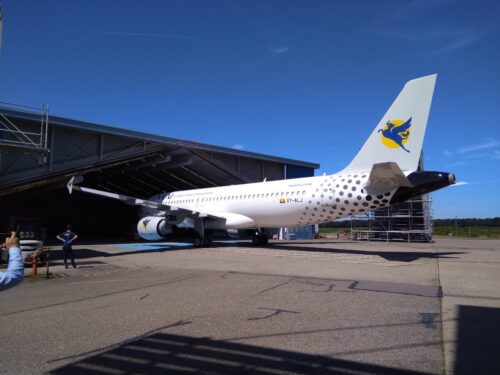 Photos: Myanmar Airways International
Edward Eng
Edward is based in Singapore. He writes stories on regional aviation across the Asia-Pacific region and has a background on covering socio-political issues. Edward holds a BA (Hons) in Philosophy, Politics and Economics from the University of Warwick in the UK.
Related posts
SUBSCRIBE TO OUR NEWSLETTER