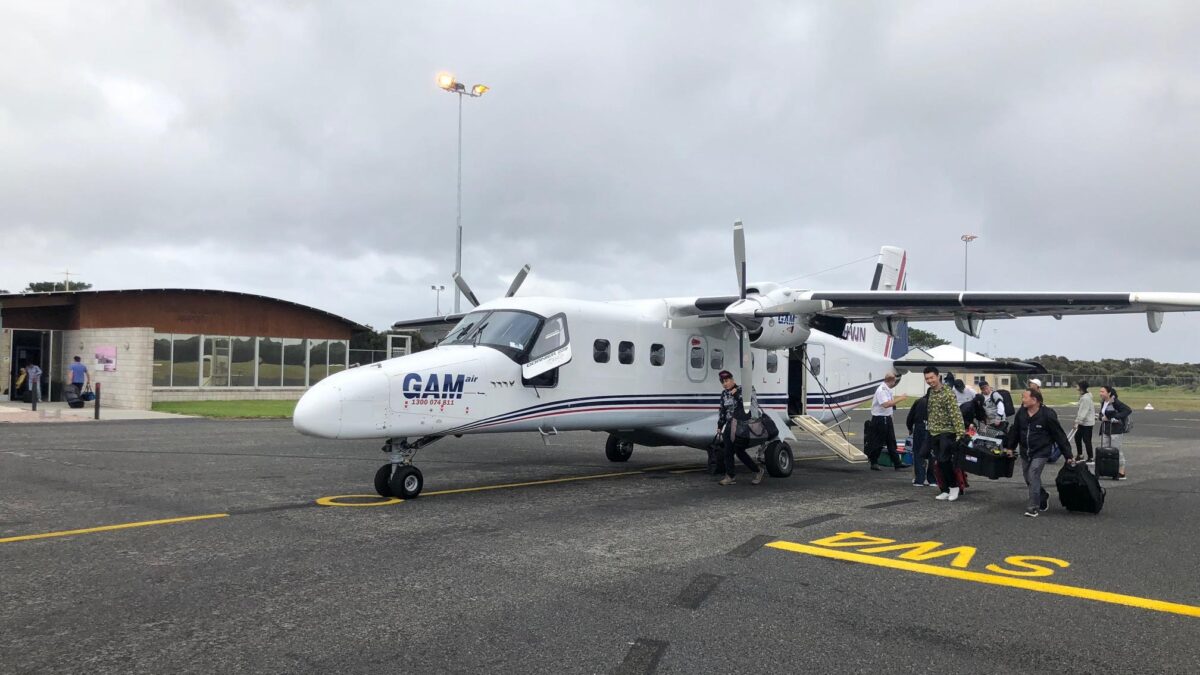 Australian regional operator GAM Air intends to continue to diversify its business by doing more ad hoc tourist charters in future in addition to freight runs.
The airline's chief executive officer, Carl Jepsen, says the airline's fleet of 20 Aero Commanders and two Dornier 228's will continue to focus on transporting freight and mail for logistics companies, such as Toll Holdings. But the carrier would like to have its fleet do more tourist charter work, including sightseeing flights, he says.
The airline's two Dornier 228s are currently based in Brisbane, with one used for transporting express freight and the other on stand-by and ad hoc charter operations, says Jepsen.
He says the airline has done some tourism charters in the past – such as Brisbane to Lord Howe island and from Melbourne to Tasmania – and that the 19-seat Dornier 228 is ideal for this type of mission.
"No aircraft in its category comes close to the Dornier 228 in terms of payload and performance for flights under an hour," says Jepsen.
He says for sightseeing flights, the added advantage of the Dornier 228 is it has a high-wing, so unobstructed views of the ground below, and every seat has its own window.
Australia, like most countries around the world, has very few international air services currently, due to COVID-19 related travel restrictions, but the national government is encouraging domestic tourism as a way to help the local tourism industry. Tourism Australia, for example, recently launched a marketing campaign promoting domestic tourism. GAM Air is headquartered at Essendon Airport in Melbourne.
Photo: GAM Air
Leithen Francis
Leithen is based in Singapore and has over 17 years' experience working for news organisations. He is the former deputy Asia editor of Flightglobal and the former Asia editor of Aviation Week. Leithen has a BA in journalism from RMIT University in Melbourne, Australia.
Related posts
SUBSCRIBE TO OUR NEWSLETTER