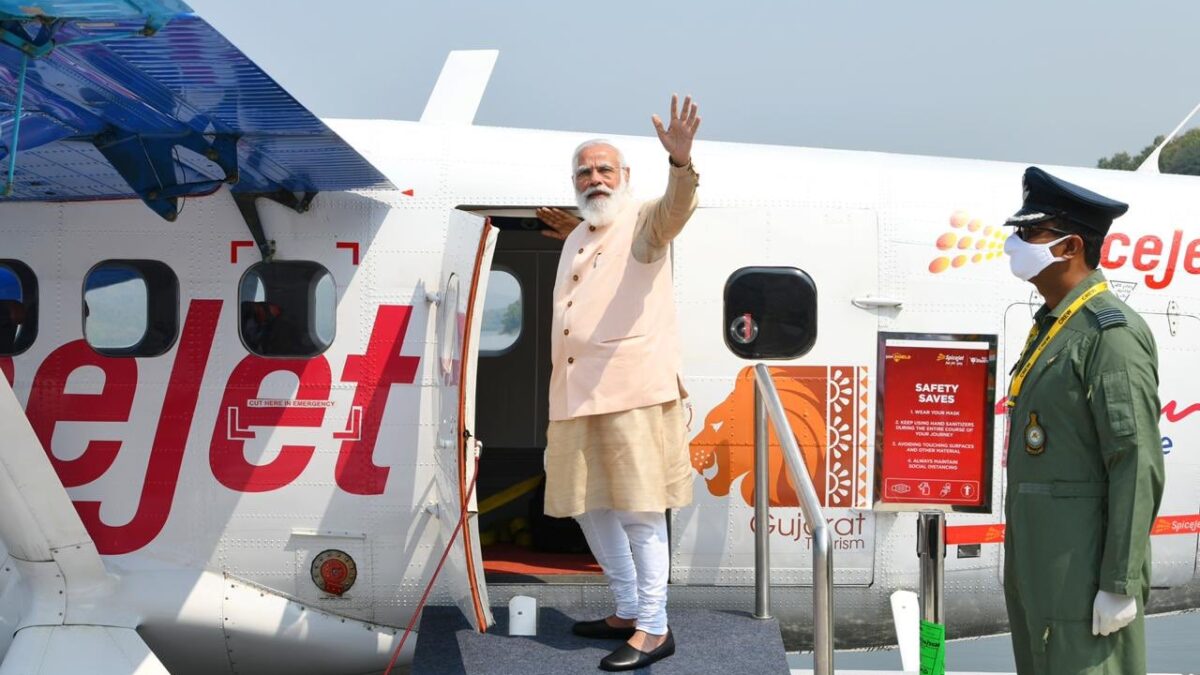 SpiceJet has begun India's first scheduled seaplane services using a De Havilland Canada Series 300 Twin Otter wet-leased from the Maldives national carrier Maldivian. 
Local news media say the Twin Otter, which is nearly 50 years old, is a surprising choice, as India's Directorate General of Civil Aviation (DGCA) typically forbids the importation of commercial aircraft older than 20 years of age. 
Under the 1993 Civil Aviation Requirements Section 2 – Airworthiness Series F Part XX Issue II, "in the case of unpressurised aircraft, the decision will be on a case to case basis and on a complete examination of the record of the aircraft being procured. However, [the] Director General of Civil Aviation would normally not allow such aircraft which are more than 20 years old."
The civil aviation authority's airworthiness rules are even stricter for pressurised aircraft, which must be under 18 years of age at the time of import.
The wet-leased Series 300 Twin Otter was first delivered by De Havilland Canada in 1971 to the Canadian police, meaning it is about 50 years of age, according to Twinotterworld.com. 
Local news reports have also raised the issue of whether wet-leasing aircraft from a foreign operator to ply Indian domestic routes complies with DGCA rules. 
The 1993 Civil Aviation Requirements, Series C, Part-I, Section 3 says wet-leases are only allowed for emergency situations. It adds wet-leasing may also be allowed if the existing aircraft is involved in an accident or is experiencing a delay in finalisation of a new lease agreement, causing a reduction in operator's capacity. Six-month wet leases are also allowed for the revival of "sick" airlines that need an aircraft, or for airlines that need to add capacity for emergency situations such as industrial unrest or natural calamities, it says. 
Prime Minister Narendra Modi flew on the inaugural service on 31 October to the Sabarmati Riverfront in Ahmedabad, Gujarat state, from the Statue of Unity at Kevadiya, about 190km southeast of Ahmedabad. 
The Indian carrier previously announced 18 seaplane routes under the UDAN scheme including the Ahmedabad-Kevadia route. 
SpiceJet spokespeople were unavailable for comment when contacted by Smart Aviation APAC.
Photo: SpiceJet
Edward Eng
Edward is based in Singapore. He writes stories on regional aviation across the Asia-Pacific region and has a background on covering socio-political issues. Edward holds a BA (Hons) in Philosophy, Politics and Economics from the University of Warwick in the UK.
Related posts
SUBSCRIBE TO OUR NEWSLETTER