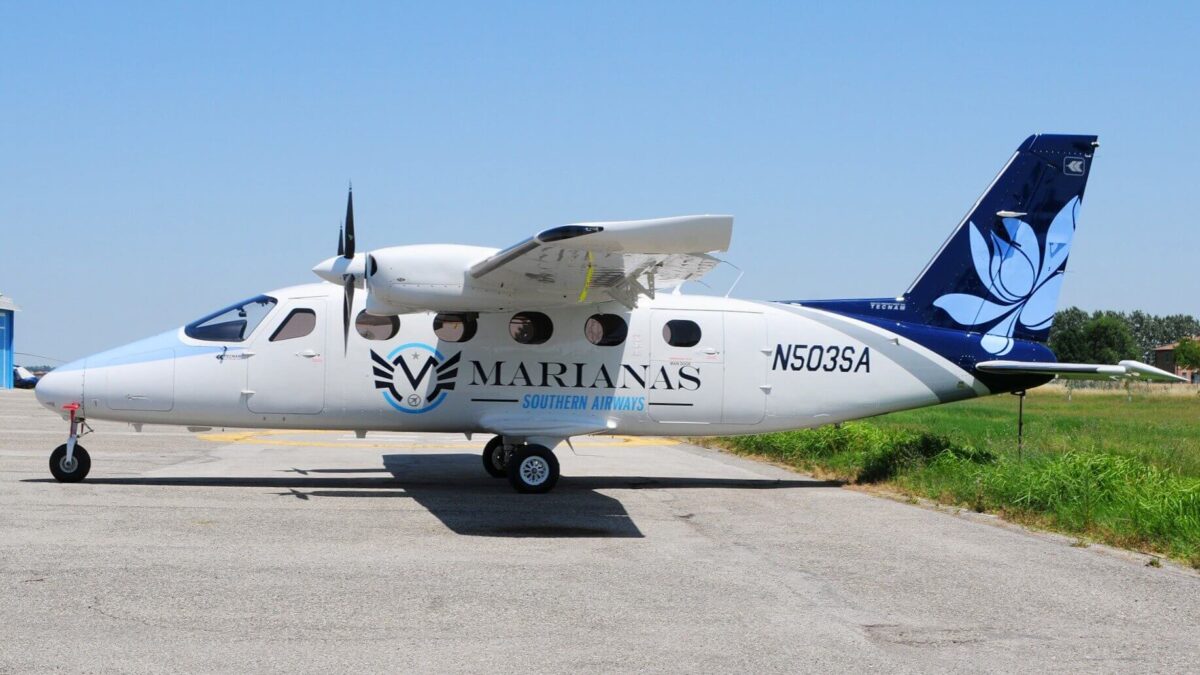 Marianas Southern Airways, a start-up carrier in the north Pacific's Mariana Islands, has disclosed it will start flying in mid-August.
The passenger airline says, in a statement on its social media, it has launched its website and is accepting bookings for its domestic air services between the islands of the Marianas.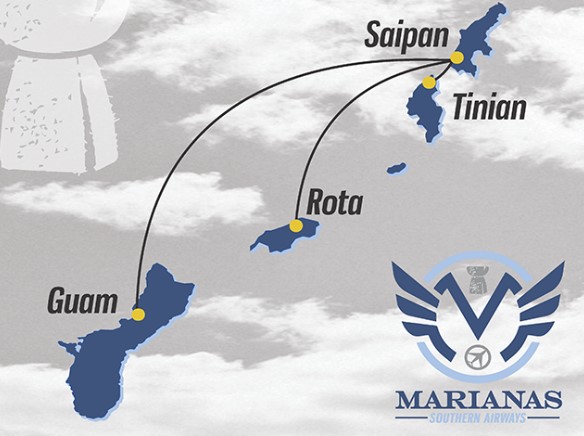 Source: Marianas Southern Airways
| | | |
| --- | --- | --- |
| Route | Frequency | Start Date |
| Saipan – Tinian | Thrice daily on weekdays, twice daily on weekends | 12 August |
| Saipan – Rota | Twice daily | 15 August |
| Saipan – Guam | Twice daily | 20 August |
Source: Marianas Southern Airways
The new airline is a joint-venture between US carrier Southern Airways Express and Marianas Islands real estate company MP Enterprises. The joint-venture is using Southern Airways Express' air operator certificate.
Marianas Southern said on 19 July that its two Tecnam P2012 aircraft face delivery delays to Saipan due to permissions required to ferry aircraft through various countries plus there is a ban on ferrying aircraft through Russia.
The airline needs to ferry the aircraft from Italy to the Marianas Islands, but says it has found an alternate route.
Marianas Southern said on 23 July that a spare aircraft, a Cessna Grand Caravan with local registration N31SA, has arrived in the Marianas Islands.
Flight tracking software shows the Cessna Caravan was ferried from Hawaii to Guam with a technical stop at the Marshall Islands' capital Majuro.
According to its website, Marianas Southern plans to initiate service using two aircraft and intends to grow the fleet to six aircraft over the next 12 months.
Featured picture depicts Marianas Southern Airway's Tecnam P2012, local registration N503SA "Spirit of Saipan" (Source: Marco Finelli)
Related Stories:
Marianas Southern Airways Preparing To Start Operations (10 June 2022)
US DoT Approves Start-Up In Mariana Islands (3 June 2022)
North Pacific Start-Up Aims To Begin In July (30 May 2022)
Davy Lim
Davy is based in Singapore. He is passionate about aviation and has flight experience in various single engine piston aircraft, gliders and seaplanes from his time in the United States. Davy holds a BA in Economics from the State University of New York in Buffalo.
Related posts
SUBSCRIBE TO OUR NEWSLETTER