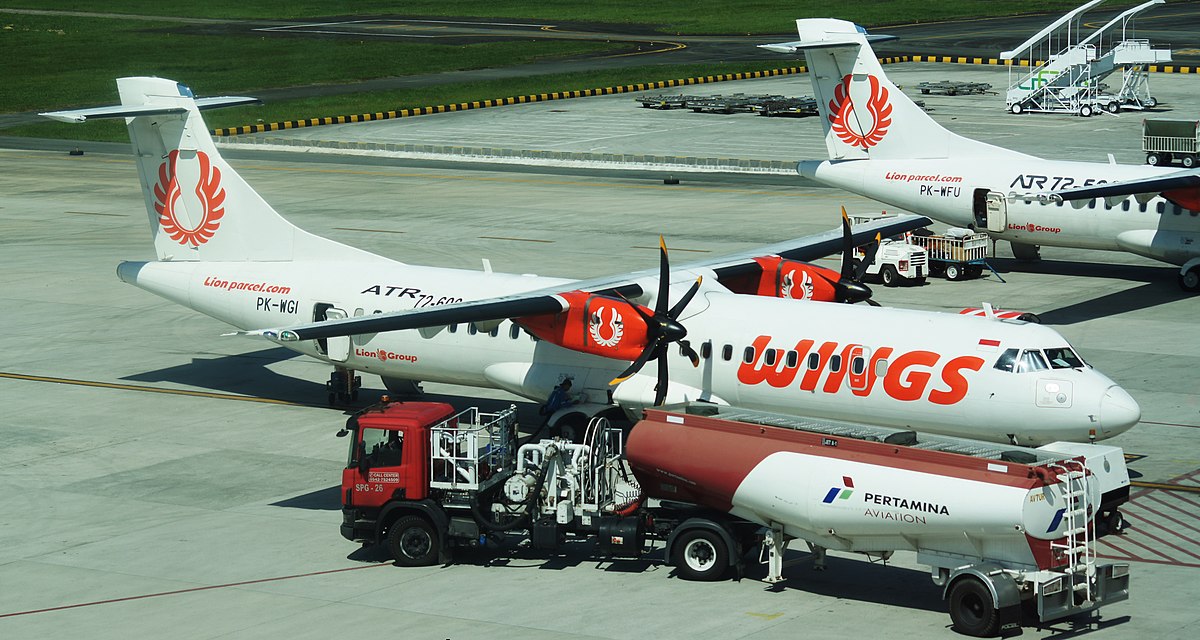 Lion Group, Indonesia's largest airline group, has responded to local government complaints – over recent airfare hikes, particularly to remote areas – arguing it increased air fares due to higher fuel prices.
The airline, in its statement, also aired its own grievances; complaining that fuel prices at Indonesia's smaller regional airports are higher than fuel at hub airports.
Lion Group says it continues to serve smaller towns in Indonesia as part of corporate social responsibility (CSR).
It claims that – even with its recent increase in air fares – the group's ATR operation, which serves Indonesia's smaller towns and remote areas, is largely unprofitable.
But it does concede the ATR operation, which comes under Lion Group's Wings Air, provides the group with a larger network than its competitors, adding that the ATR operation creates valuable feeder traffic into its mainline operation that uses Airbus A320s and Boeing 737s.
Lion Group's statement to the media comes after several local governments complained publicly that Lion Group has a monopoly on some routes and that the airline's airfares are too high.
The pandemic did lead to some market consolidation in Indonesia with Expressair shuttering its operation, Sriwijaya Air phasing out its ATRs to focus on 737 operations and Garuda Indonesia downsizing.
Government officials from the Tanimbar Islands Regency, some remote islands in eastern Indonesia, were also quoted in the media as saying they have reported Wings Air management to the authorities, arguing that a sudden price hike is against the law because increases in air fare prices need to be done in phases. Indonesia does have laws governing air fare pricing.
Besides higher fuel prices, which is adversely affecting airlines around the world, Indonesia's carriers are grappling with a depreciating local currency, when many airline costs, such as aircraft leases, are in US dollars.
Feature picture, by photographer PK-REN, shows a Wings Air ATR 72 refuelling with help from state-owned oil company Pertamina.
Related articles:
Indonesia's North Kalimantan Govt Calls For More Airline Market Competition (8 April 2022)
Related posts
SUBSCRIBE TO OUR NEWSLETTER