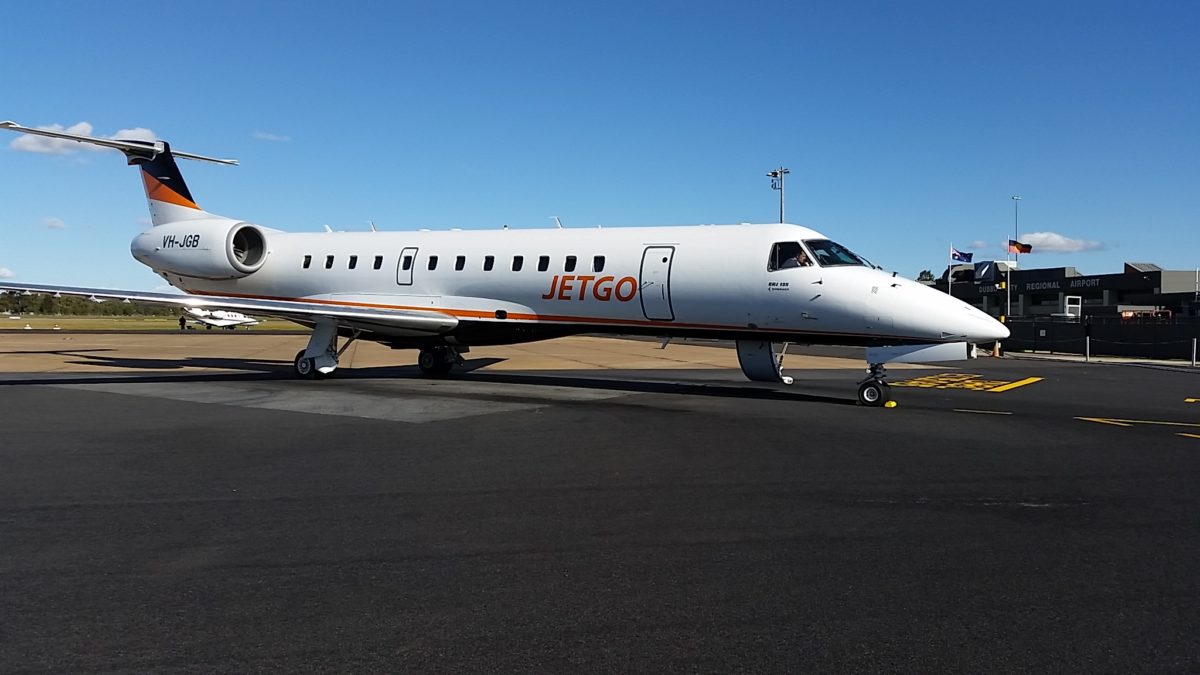 Brisbane-based regional airline, Jetgo, is partnering with the West Australian city of Karratha to launch services to Singapore in late September using a leased Embraer 190.
Jetgo managing director, Paul Bredereck, says the new Karratha-Singapore service starting in September will be an extension of its twice-weekly Brisbane-Karratha service that it is launching on June 25.
Karratha-Singapore will be its first international air service and the first time the airline has operated a 90-seat Embraer 190. The airline currently operates the smaller 30-50 seat Embraer ERJ-135, ERJ-140 and ERJ-145s. Brederek declines to say who it will be leasing the E-190 from, but says this will be disclosed in the coming weeks.
The city of Karratha, in northwest Western Australia, has been very proactive in promoting air services to its airport, says Bredereck. Last year, the city was reportedly in talks to partner with SilkAir, the regional unit for Singapore Airlines, for a 12-month trial service between Singapore and Karratha, but SilkAir later dropped those plans.
Karratha city subsequently chose Jetgo to operate the new route. Brederek says his airline is in good fit with the city of Karratha. "We're a bit smaller (than the other airlines) and more innovative, and we certainly have the preparedness to work under such a unique business model," he says.
There are strong business ties between Singapore and Karratha, says Bredereck, adding that there is gas production taking place around Karratha as well as iron ore shipments going through Karratha's port. Most of the resources companies involved in Karratha have their regional headquarters in Singapore and many of the shipping companies transporting the resources out of Karratha have their transhipment hub in Singapore, he says.
Currently, people from Karratha wishing to travel international have to travel south via Perth. But the Karratha-Singapore service means they can travel direct to Singapore and then connect to other international air services. Bredereck says they will be using Singapore's Changi Airport, rather than Seletar Airport, because some of their passengers will want to make international connections.
Jetgo's new service will be Karratha's first international air service.  This means Karratha's terminal has to be altered and customs, immigration, quarantine (CIQ) installed, says Bredereck, adding that this process is underway.
Leithen Francis
Leithen is based in Singapore and has over 17 years' experience working for news organisations. He is the former deputy Asia editor of Flightglobal and the former Asia editor of Aviation Week. Leithen has a BA in journalism from RMIT University in Melbourne, Australia.
Related posts
SUBSCRIBE TO OUR NEWSLETTER