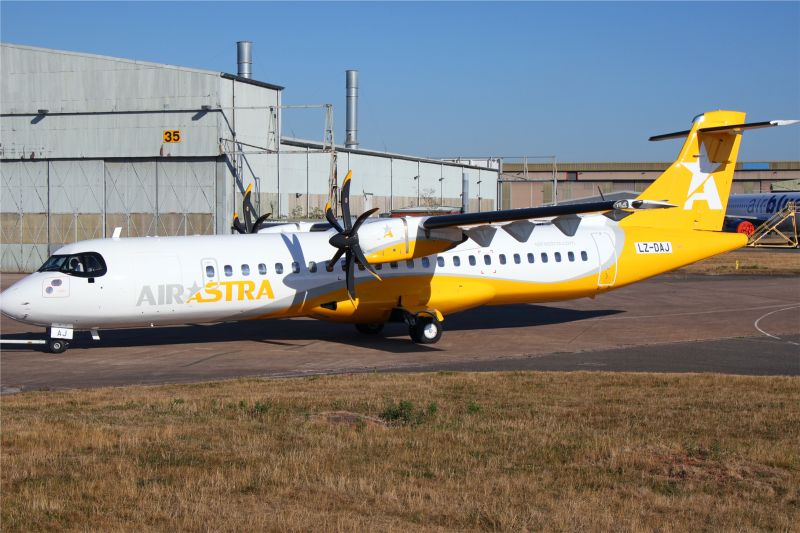 Bangladeshi start-up Air Astra is poised to receive its first aircraft, an ATR 72-600 that appears to be leased from DAE Capital.
Air Astra's statement makes no mention of the lessor but the airline's picture of its ATR 72-600, in Air Astra livery, shows it still has the registration LZ-DAJ which is the registration of the aircraft under the previous operator Bulgaria's Gullivair.
Gullivair did issue a statement in February last year saying it was about to receive LZ-DAJ on lease from DAE Capital.
Air Astra in its statement says the ATR 72-600 is due to arrive in Bangladesh by September, after which it will go on the Bangladesh aircraft registration as S2-STB. The airline is still waiting to receive its air operator certification, but inspection of the first aircraft – by the civil aviation regulator – is usually the last step before the AOC is issued.
Air Astra said publicly a few months ago that it hopes to start operations in September and that it has secured three leased ATR 72-600s.
Feature picture, from Air Astra, shows its first ATR 72-600 after it came out of the paint shop at Airbourne Colours in the UK.
Related articles:
Bangladesh To Add Two More Domestic Carriers Next Year (22 November 2021)
New Bangladeshi Airline Looking To Fly Next Year (24 September 2021)
Related posts
SUBSCRIBE TO OUR NEWSLETTER