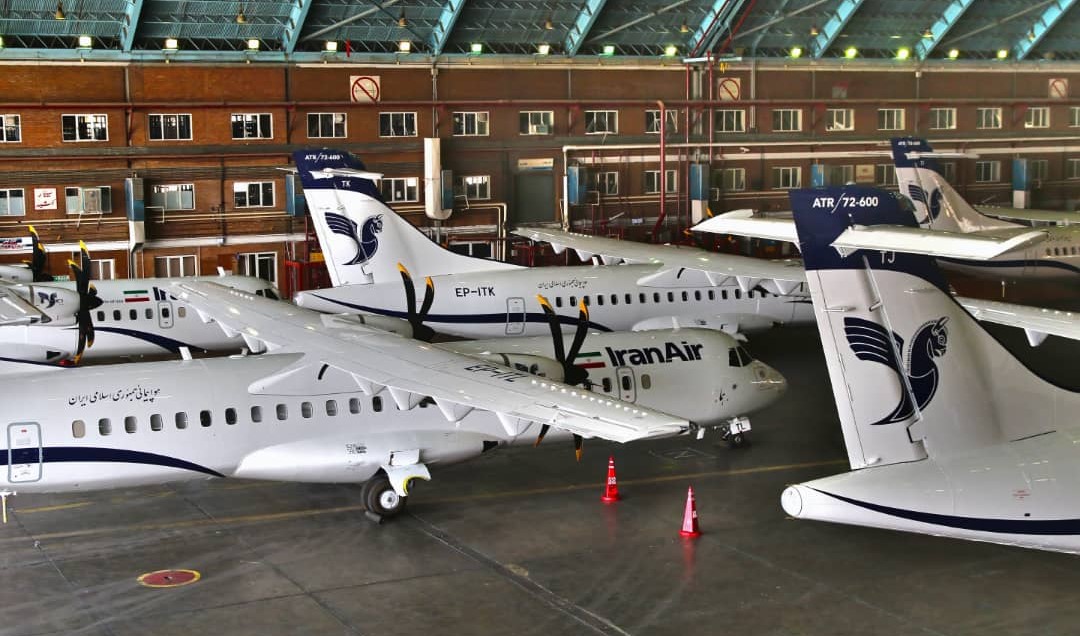 Iran will be taking legal action against Airbus and ATR, arguing both have failed to fulfill their obligations to supply aircraft parts despite earlier agreements.
Mohammad Mohammadi Bakhsh, the newly appointed head of Iran's Civil Aviation Organization (CAO) – the country's civil aviation regulator – has told Iran's state-owned TV network Presstv.ir that the two European aircraft manufacturers have consistently refused to honor their contracts to supply spare parts to Iranian air carriers in fear of penalties from the US.
Presstv.ir further adds that the contracts were not upheld despite the fact they were signed before the US sanctions came into effect.
"Airbus and ATR have cited the US sanctions whenever the issue was raised. Hence, we are protesting this decision and will be pursuing legal actions against them," Bakhsh is quoted as saying by Iranian Labour News Agency, another Iranian state-controlled news agency. 
The US government, under the Trump administration, withdrew from the 2015 nuclear agreement and reimposed sanctions on Iran in 2018. This included a US ban on selling aircraft and spare parts to Iranian aviation companies. Airbus and ATR aircraft are assembled in Europe, but contain some parts and systems made in the US. 
Bakhsh says Airbus and ATR should treat the spare parts issue in a different manner to the issue of aircraft deliveries. He says the failure to supply spare parts could cause air safety incidents in Iran. Iran will pursue the legal case against the two companies regardless of what happens in future, with regards to talks between Iran and world powers over a nuclear deal, he adds.
Iran had placed orders for 200 new aircraft from Airbus and Boeing after it signed the nuclear deal with the P5+1 group of countries in 2015, which included the UN Security Council's five permanent members, namely: China, France, Russia, the United Kingdom, and the United States plus Germany. Iran also ordered in early 2016, on behalf of state-owned carrier Iran Air, 20 ATR 72-600s with options for 20 more. 
However, the aircraft procurements came to a sudden halt in 2018 when the US imposed the sanctions.
ATR delivered a total of 13 ATR 72-600s to Iran, the last five of which were flown to Iran just before the sanction came into effect. 
Bakhsh, who previously ran one of Iran's air carriers, was appointed head of Iran's CAO in October reportedly with a remit to help Iran's struggling airline sector. 
ATR did receive temporary approval from the US in early 2019 to export spare parts to Iran, but that initial approval was reportedly due to expire on 20 April 2021.
Editor's comment: Prior to the sanctions being imposed, Iran was in the process of replacing its aging fleet of commercial aircraft with new aircraft. The problem with imposing a ban on the sale of spare parts, is it poses a threat to air safety. 
Airlines need access to aircraft spare parts.
Imposing sanctions also means you create an opportunity for 'shady middlemen' who establish companies in third countries. 
These middlemen import the spare parts legitimately into the third country and then surreptitiously export the spare parts to Iran. The end customer, in this instance Iran, ends up paying a huge mark up on the spare parts. But it also doesn't necessarily know the history of those spare parts.
Picture, from ATR, shows five Iran Air ATR 72-600s at ATR's facility in Toulouse prior to delivery. 
Ong Jeng Yang
Based in Singapore, Ong Jeng Yang has more than four years of experience working in the media industry.
Related posts
SUBSCRIBE TO OUR NEWSLETTER