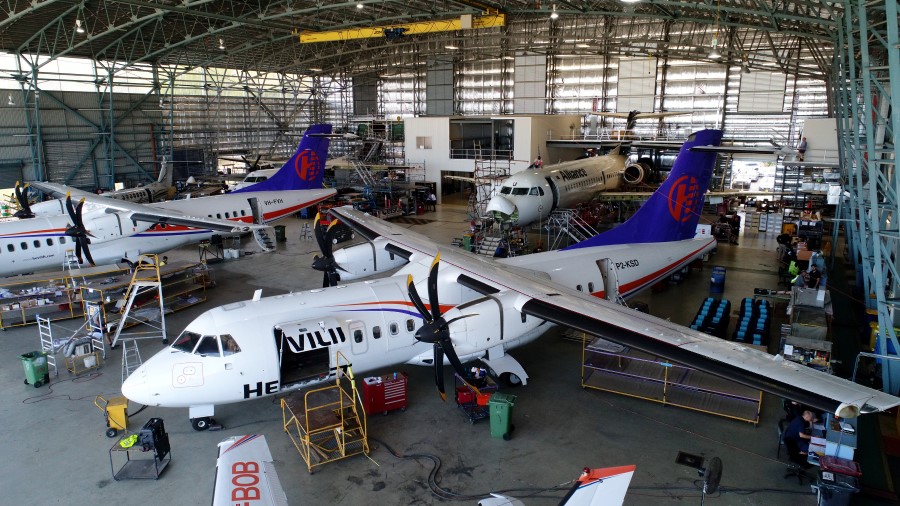 Maintenance, repair and overhaul (MRO) organisation Heston MRO has signed a purchase agreement to buy General Dynamics' Jet Aviation Cairns MRO facility, with the acquisition to be finalised end of March
Heston MRO says in a statement the deal will expand its capabilities to include full heavy maintenance for regional aircraft and avionics repairs for a wider range of aircraft types.
The transaction is subject to standard pre-closing procedures, which are estimated to be completed by the end of 2022's first quarter, it says, adding that the Cairns MRO facility will then operate under the Heston MRO brand.
This facility was established more than 20 years ago and expanded significantly in 2018, first under the banner of Hawker Pacific, and more recently under the Jet Aviation brand, it adds.
Heston MRO says the 5,400m2 facility includes recently expanded and upgraded hangars and offices, making it the largest MRO centre in far north Queensland, with over 150 staff.
Jonas Butautis, director and partner at Heston MRO, says Heston has been looking to expand into heavy maintenance and components repairs in Australia for the last couple of years, and found the Cairns facility fits well with the company's vision.
"Once the transaction is complete, Heston MRO will be offering line, base, components and engines MRO capabilities, as well as technical training and other services. We will be able to cover a full suite of aircraft types from smaller regional aircraft like ATR and Dash 8-400, narrowbodies like Boeing 737s and A320s, to large widebodies like Boeing 777, Boeing 787, Airbus A350, and Airbus A380s."
Smart Aviation Asia Pacific reported on the acquisition last December, highlighting that Jet Aviation Australia is primarily a business aviation MRO owned by General Dynamics, owner of Gulfstream.
Jet Aviation Cairns is different to the other Jet Aviation MRO businesses in Australia – such as Jet Aviation Sydney – because it is primarily focused on serving commercial regional aircraft operators rather than business jet operators.
Brisbane-headquartered Heston MRO has line maintenance facilities in the Australian capital cities of Sydney, Melbourne, Adelaide, Perth and Brisbane as well as some regional cities such as Wagga Wagga.
Picture source: 
Related Stories:
Australia's Heston MRO Buys General Dynamics' Jet Aviation Cairns MRO Business (2 December 2021)
Ong Jeng Yang
Based in Singapore, Ong Jeng Yang has more than four years of experience working in the media industry.
Related posts
SUBSCRIBE TO OUR NEWSLETTER