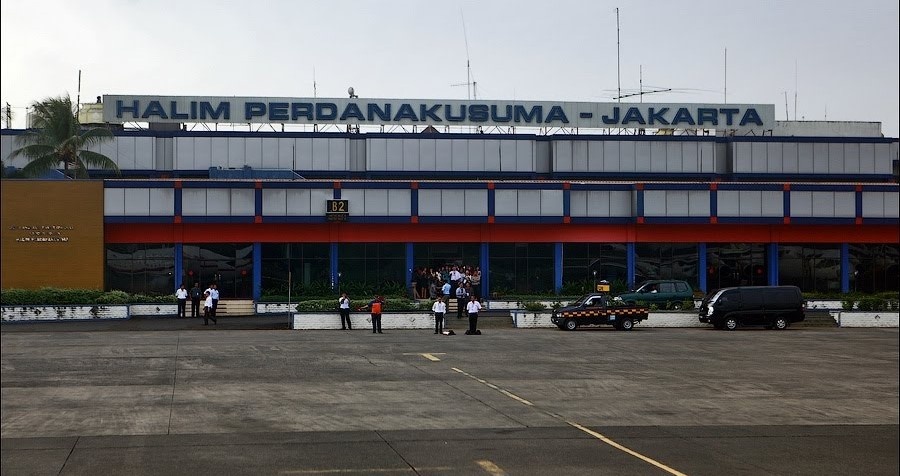 Indonesia's Halim Perdanakusuma International Airport still remains open to commercial flights, despite an earlier announcement on its closure for renovation. 
The Indonesian ministry of transport says the closure of Jakarta's secondary airport for renovation cannot come into effect until the Presidential Regulation for the project has been issued, local media outlet Detikfinance reports. Halim airport is a dual use airport used by both the Indonesian military and civil operators. 
Ministry of transport spokesperson, Adita Irawati, tells Detikfiance.com the airport renovation and temporary closure will begin once the Presidential Regulation has been issued, but currently Halim airport's operations are running as per usual. 
Halim airport has also shared its departure and arrival schedules on social media.
Data from flight tracking website Flightradar24.com shows it has flights today flying to and from various locations such as: Surabaya, Semarang, Palembang, Bandar Lampung, Surakarta, Padang, Yogyakarta, Denpasar, Malang, Lombok, Makassar, Medan, Tjepu-Java Island, and Siborong-Borong. It also shows the scheduled airlines serving the airport today are Lion Group's full-service airline Batik Air and Garuda Indonesia's low-cost carrier Citilink.
Charter airlines at Halim airport, meanwhile, include: Pelita Air Service, Trigana Air Service and Premiair among others.
Indonesian Air Force chief of staff, Fadjar Prasetyo, says the airport's runway, military facilities, apron and VIP building will undergo renovation from 1 January 2022 onwards, Smart Aviation Asia Pacific previously reported.
He said the renovation is in accordance with the orders of president Joko Widodo who feels the runway needs to be repaired due to the effects of land subsidence.
The Indonesia National Air Carrier Association (INACA) anticipates that general aviation and charter operators, many of which use turboprop aircraft, may have to move to Jakarta's Pondok Cabe and Curug airports following Halim Airport's temporary closure for airport revitalization.
Another media outlet Limapagi.id reports that residents residing near Pondok Cabe Airport have expressed concerns.
One resident says the roads may become congested and there will be aircraft noise.  Another resident raised concerns that the infrastructure in and around Pondok Cabe may be insufficient to support a substantial increase in flights. 
Pondok Cabe is an airport in south Jakarta that is currently used by Pelita Air Service and the Indonesian National Police's air wing. 
Picture Source: dlca.logcluster.org
Related Stories:
Jakarta's Halim Airport Closing For Renovation For One Year Effective 1 January (28 December 2021)
Turboprops Likely To Shift To Pondok Cabe And Curug Due To Temporary Closure of Jakarta's Halim Airport (11 November 2021)
Indonesian Air Operators Worried As Jakarta's Halim Airport Announces Closure For Renovation (9 November 2021)
Ong Jeng Yang
Based in Singapore, Ong Jeng Yang has more than four years of experience working in the media industry.
Related posts
SUBSCRIBE TO OUR NEWSLETTER