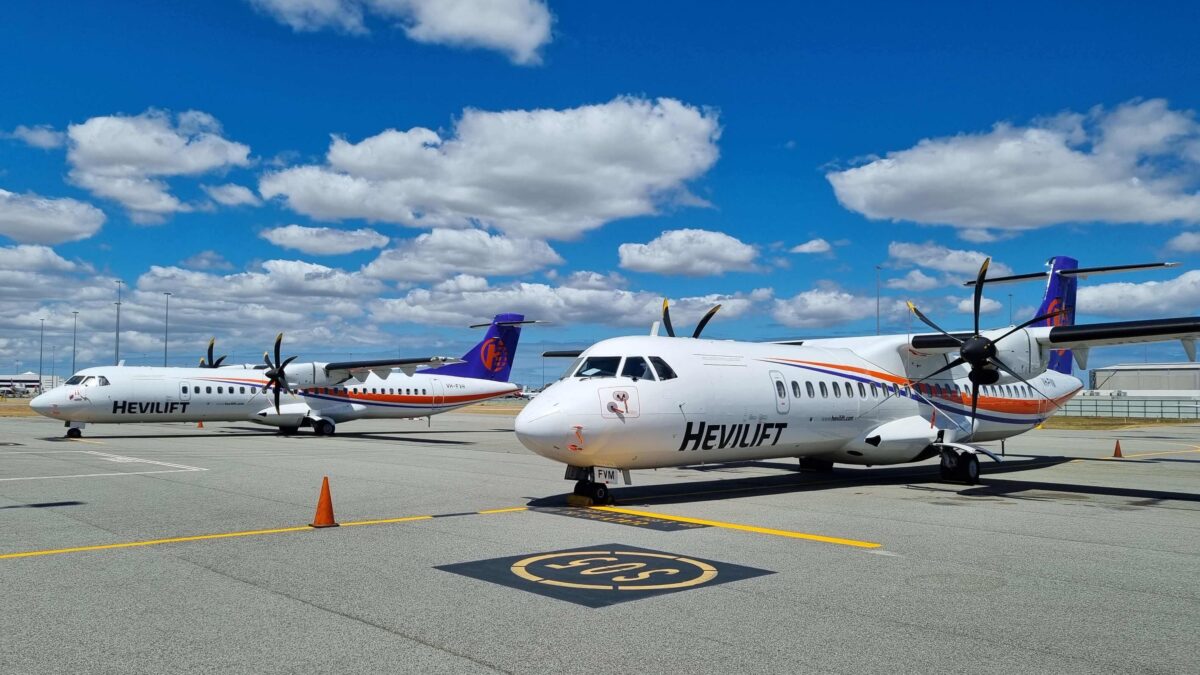 Charter operator Hevilift Australia has been awarded a new contract to provide fly-in fly-out (FIFO) services for mining company Covalent Lithium, and will be using ATR aircraft.
Ashley Roy, CEO of Hevilift Australia tells Smart Aviation Asia Pacific that the contract is on a long-term basis and the airline will operate  flights from its Perth operating base to Covalent Lithium's new Mount Holland Aerodrome in Western Australia. Mount Holland is about 360km east of Perth. 
Information online shows Covalent Lithium is the manager appointed by a joint venture – between subsidiaries of Chilean chemical company Sociedad Química y Minera de Chile and Australian conglomerate Wesfarmers – to develop and operate the Mount Holland Lithium Project. The mining project produces  battery quality lithium hydroxide.  
Roy says the airline received its fourth ATR 72-500 last October, bringing its current fleet size to four ATR 72-500 and two ATR 42-320 freighters.
This contract will be served by the two ATR 72-500s at its Perth operating base. Hevilift Australia's other two ATR 72-500s are based in Queensland, while the two ATR 42-320 freighters are in Queensland and New South Wales.
"Hevilift Australia is delighted to have been selected by Covalent Lithium, following a comprehensive competitive tender process.  The award further underlines the effectiveness of the ATR 72-500 in the Western Australian FIFO market place that has previously relied upon outdated and out of production Dash 8 series aircraft for its turboprop needs," he adds.
"We will supply up to 10 flights per week for the project's construction phase and continue to provide flights when it enters the operational stage," he says.
He adds the Western Australia FIFO market is booming and is extraordinarily busy with lots of tendering activity, so the airline sees room to enter the market further.
"The prices of commodities such as iron ore, nickel are stable and high, and there is a strong demand for turboprops, for more sustainable aircraft, coming from the mining companies," says Roy.
Besides the FIFO market, Roy says  the freighter market has a lot of growth potential, so Hevilift Australia is looking to expand and increase its market share in these two areas, adding that the airline will be getting additional ATR this year to fulfill its needs.
Picture Source: Hevilift Australia
Related Stories:
Hevilift Expands Into Western Australia (27 August 2021)
Ong Jeng Yang
Based in Singapore, Ong Jeng Yang has more than four years of experience working in the media industry.
Related posts
SUBSCRIBE TO OUR NEWSLETTER