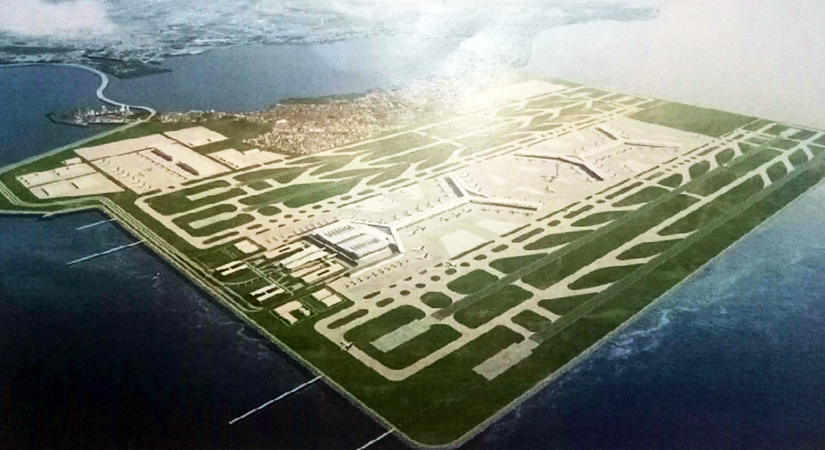 Philippine aviation support services company MacroAsia, controlled by Philippine Airline's owner Lucio Tan, has lost the right to develop Manila's Sangley Point International Airport with its partner Chinese state-owned China Communications Construction (CCC).
The Cavite provincial government, which is responsible for the southern part of Manila where the Sangley naval air base is, says it will no longer allow the MacroAsia-CCC consortium to develop the airport and will reissue the tender next month with a view to selecting a winner in October.
The provincial governor, Jonvic Remulla, says they reversed an earlier decision, because MacroAsia-CCC failed to comply with some requirements in the contract including provision of some documents.
He says the provincial government gave the consortium four extensions to submit the documents.
Remulla says CCC and MacroAsia will be permitted to rebid for the project along with others.
Sangley is a naval base in southern Manila that the authorities want to redevelop as an international commercial airport to relieve congestion at Manila's Ninoy Aquino International Airport. The airport in Sangley was recently opened for commercial operations by turboprops, but local operators have complained that the airport currently is inadequate, as the passenger terminal there is small and the road leading to the airport is very congested and narrow.
The consortium proposed spending US$10 billion to develop Sangley into an international airport with four runways and capacity of 130 million passengers a year. Sangley currently has one small runway and is on a narrow peninsula. The project involved land reclamation to create space for the airport.
MacroAsia is controlled by Lucio Tan's family which also owns Philippine Airlines. It is primarily a ground handler, aircraft maintenance and catering company. MacroAsia confirmed yesterday to the Manila stock exchange that it lost the bid to develop Sangley, causing its share yesterday to fall 19%.
Related posts
SUBSCRIBE TO OUR NEWSLETTER