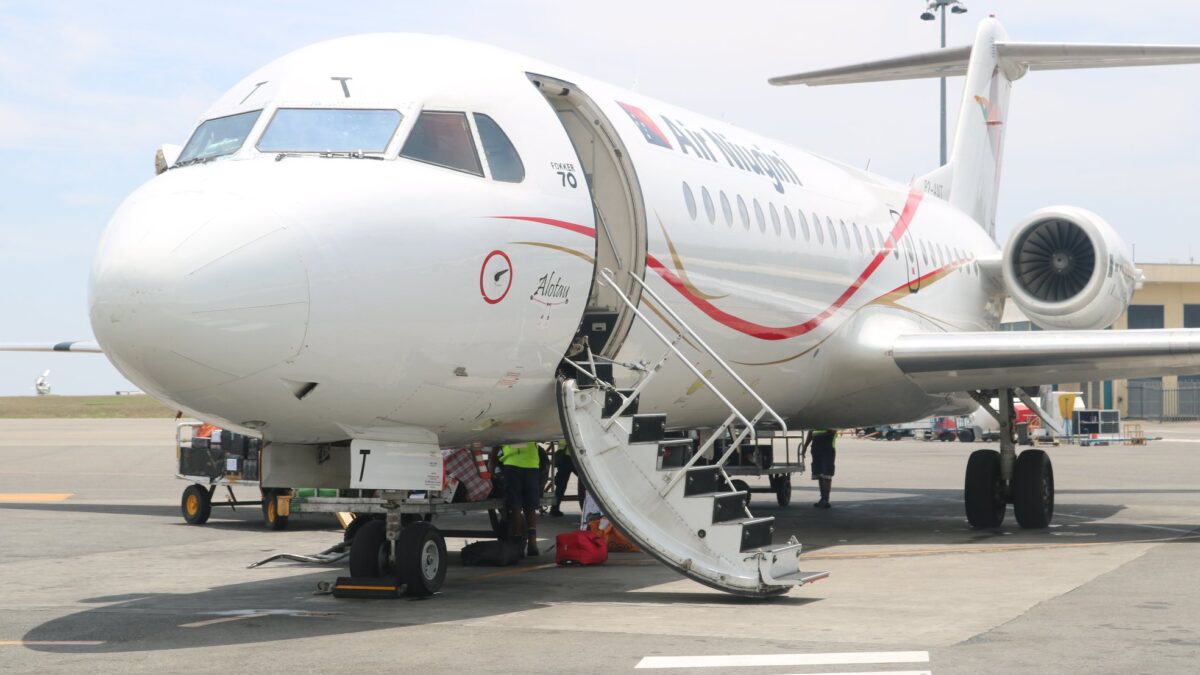 Papua New Guinea's national airline Air Niugini temporarily suspended flights to Mount Hagen today, citing civil unrest in the region as a safety concern.
Air Niugini says in a statement that due to civil unrest, flights to Mount Hagen's Kagamuga Airport are suspended today and it will advise when it is safe to resume operations.
The airport is blocked as locals are peacefully protesting, demanding the electoral commission change the returning officer for Hagen Central, reports The Post-Courier newspaper.
Air Niugini operates Boeing 737, Fokker 70 and Fokker 100 aircraft between Mt Hagen and Port Moresby International Airport and it is the country's largest domestic route. The carrier's subsidiary Link PNG operates De Havilland Aircraft of Canada Dash 8-200s between Kagamuga to Kiunga, a town on the border with Indonesia's West Papua.
Mount Hagen is the second most visited area of Papua New Guinea with multiple daily flights to Port Moresby. It is the third-largest city in Papua New Guinea and is part of the commercial hub of the Highlands producing revenue from mining, coffee and other high altitude agricultural crops.
Picture Source: Air Niugini Social Media
Related Stories:
Air Niugini Looking For New Managing Director (10 August 2021)
Best on the Web: SpiceJet Nok Air Skytrans Joy Air Susi Air and Missionary Aviation Fellowship (26 January 2021)
Air Niugini Receives Second De Havilland Canada Dash 8-400 (7 December 2020)
PNG's Air Niugini Resumes Dash 8-400 Flights (24 March 2020)
Air Niugini Plans Fleet Revamp (16 July 2019)
Davy Lim
Davy is based in Singapore. He is passionate about aviation and has flight experience in various single engine piston aircraft, gliders and seaplanes from his time in the United States. Davy holds a BA in Economics from the State University of New York in Buffalo.
Related posts
SUBSCRIBE TO OUR NEWSLETTER