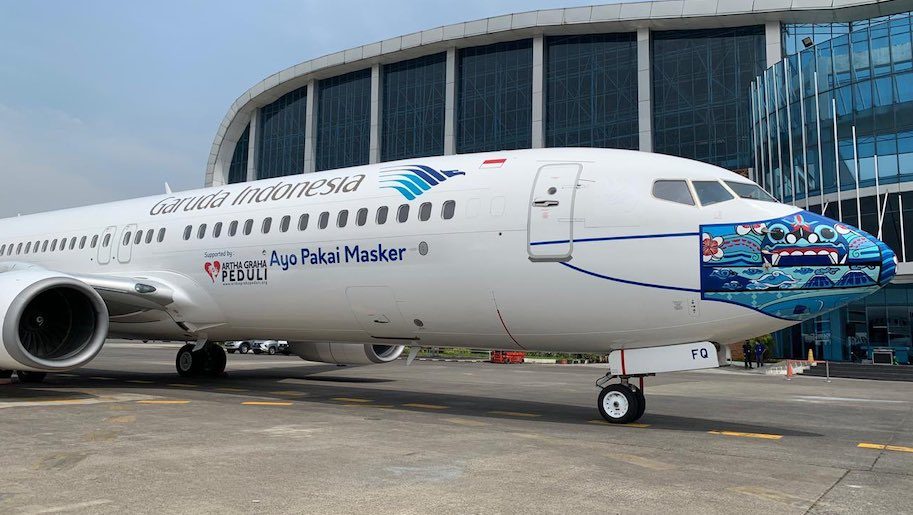 Indonesian authorities have approved for airlines to increase airfares, because of higher fuel prices.
Local media reports that the Indonesian Ministry of Transportation has given the go-ahead for airlines to raise airfares by adding a fuel surcharge for domestic passenger transportation.
This provision is stated in a decree by the ministry, pertaining to the topic of additional costs for scheduled commercial economy-class passenger services, which officially came into effect this 18 April, the reports add.
Adita Irawati, spokeswoman for the Ministry of Transportation, says in a statement surging global  oil and jet fuel prices has greatly affected flight operating costs, and the provision was implemented in response, so airlines can continue their operations and maintain  regional connectivity in Indonesia.
"If the [fuel] increase affects flight operating costs by more than 10 percent, the government can allow airlines to set additional costs such as fuel surcharges," she adds.
"The amount of fuel surcharge to charge is based on the type of aircraft and the service groups of each operator. For jet aircraft, operators can apply a maximum of 10% of the upper limit tariff. For turboprops, the maximum amount that can be applied is 20%," she explains, adding  the provision was made after speaking  with various stakeholders, such as airlines, flight associations, etc.
Irawati says  the provisions are non-binding, meaning airlines can opt to keep airfares at the same level.
"This provision will be evaluated every three months or if there is a significant change in flight operating costs. The Ministry of Transportation will supervise the situation through the Directorate General of Civil Aviation and make its evaluation according to the fuel prices," she says.
Meanwhile, flag carrier Garuda Indonesia forecasts that passenger travel for the Eid al-Fitr Islam holiday period,25 April to 10 May, may  increase passenger traffic by 35%, citing the opening up of homecoming travel as reason, local media reports.
The airline says it will provide 855,119 flight seats during this period, including both domestic and international routes.
Garuda Indonesia president director, Irfan Setiaputra, tells the local media the airline will boost flight capacity, especially on  routes with high demand.
These include: Jakarta-Denpasar, Jakarta-Surabaya, Jakarta-Medan, Jakarta-Jogja, Jakarta-Padang, Jakarta-Pontianak, Jakarta-Solo, Jakarta-Banjarmasin, Jakarta-Semarang, and Jakarta-Balikpapan, local media reports.
Picture Source: businesstraveller.com
Head Of Pelita Air Service Named Suspect In Garuda Indonesia Corruption Investigation (16 March 2022)
Indonesian Government Investigating Garuda Indonesia For Alleged Corruption Involving Some Aircraft Lease And Financing Deals (31 December 2021)
Indonesia's Pelita Air Service Starts Recruitment For A320 Pilots And Cabin Crew (1 December 2021)
Garuda Indonesia Responds To Queries On Why It Pays Higher Aircraft Lease Rates (8 November 2021)
Another Creditor Sues Garuda Indonesia (26 October 2021)
Indonesian Court Gives Garuda Indonesia Some Financial Respite (21 October 2021)
Govt Says Garuda Indonesia Being Liquidated Is A Possibility (19 October 2021)
Indonesia's Pelita Air Plans To Expand Into Scheduled Flights Using Airbus A320s (14 October 2021)
Ong Jeng Yang
Based in Singapore, Ong Jeng Yang has more than four years of experience working in the media industry.
Related posts
SUBSCRIBE TO OUR NEWSLETTER