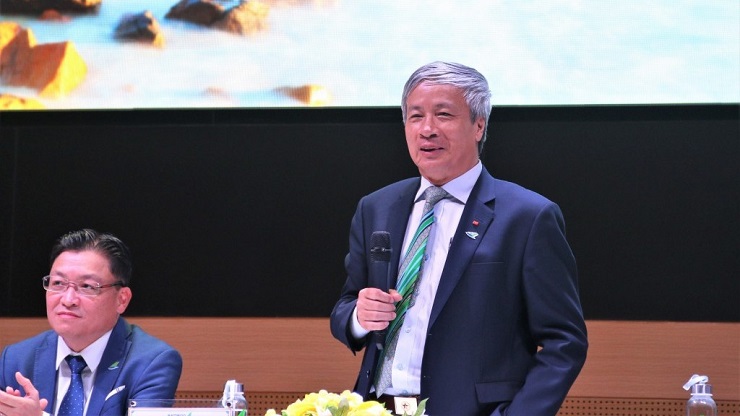 Bamboo Airways has appointed Nguyen Ngoc Trong as vice chairman.
Local media reports that Nguyen Ngoc Trong has been appointed as the vice chairman replacing Dang Tat Thang who was promoted to chairman. 
Dang replaced Trinh Van Quyet who is being investigated for alleged market tampering, local media reports.
Bamboo's new vice chairman Trong is an industry veteran with more than 40 years aviation experience. He was Vietnam Airlines' deputy general director before joining Bamboo Airways in 2018 as deputy general director, local media reports.
In his new role, Trong will support Bamboo Airways' new chairman in managing the airline's affairs, especially technical issues, local media reports. While at Vietnam Airlines, Truong was chairman of Vietnam Airlines Engineering Company (VAECO).
According to the Civil Aviation Administration of Vietnam, Bamboo Airways is the only domestic airline to increase flights in 2022's first quarter, and was highest in on-time performance scoring approximately 97%.
Picture from danviet.vn shows Nguyen Ngoc Trong.
Related Stories:
Vietnam's Bamboo Airways Chairman Arrested For Stock Market Manipulation (1 April 2022)
Top Civil Aviation Administration of Vietnam Official Leaving To Join Bamboo Airways (4 January 2022)
Two Bamboo Airways' Airbus A321 Aircraft Collide At Hanoi Airport (3 November 2021)
Ong Jeng Yang
Based in Singapore, Ong Jeng Yang has more than four years of experience working in the media industry.
Related posts
SUBSCRIBE TO OUR NEWSLETTER