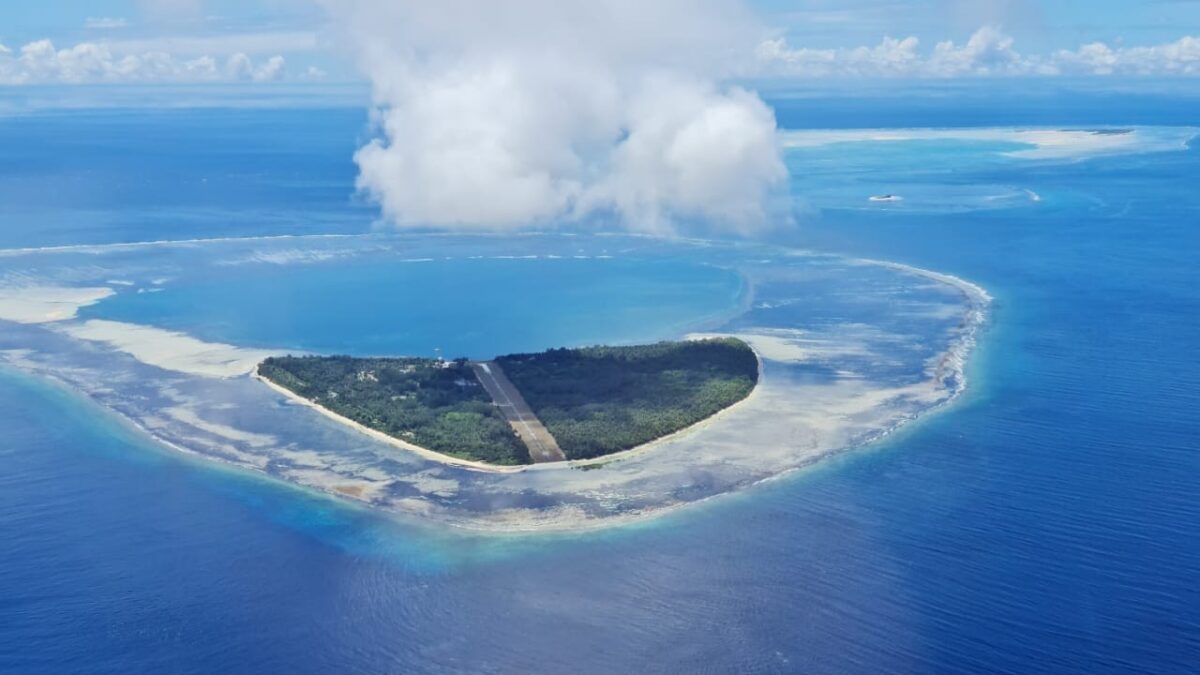 Islands Development Company (IDC), a state-owned company in the Seychelles that manages the archipelago's outlying islands, is planning to add its first ATR next year, attributing the move to a rise in demand for air freight.
Smart Aviation Asia Pacific reported in August last year that IDC had originally intended to add ATRs to its fleet in the next three to four years, but IDC general manager of aviation, Marcus Labrosse, says the plan has since moved up and the company now aims to get one ATR 42-600 mid next year.
"The main reason behind this is that we have a few projects lined up which require a higher payload, such as one new up and coming luxurious hotel on one of the islands that will need us to deliver fresh products on a daily basis in the near future," he elaborates.
IDC operates a fleet of three 19-seat Beechcraft 1900D aircraft, but the move to a bigger aircraft, namely the 50-seat ATR 42-600, will allow the company to potentially operate the aircraft as a combi with half the cabin for passenger seats, leaving the other half for cargo, Labrosse says.
"It is definitely a 'win-win' situation for us, we get to fulfil our freighter needs and passengers can get to enjoy more comfort in the bigger space," he notes.
On the issue of whether to purchase or lease the ATR, Labrosse says the company originally planned to buy the aircraft, but due to the pandemic situation, it is reassessing and discussing its options.
He adds the market is recovering well, though tourism has yet to return to 100% pre-COVID passenger levels.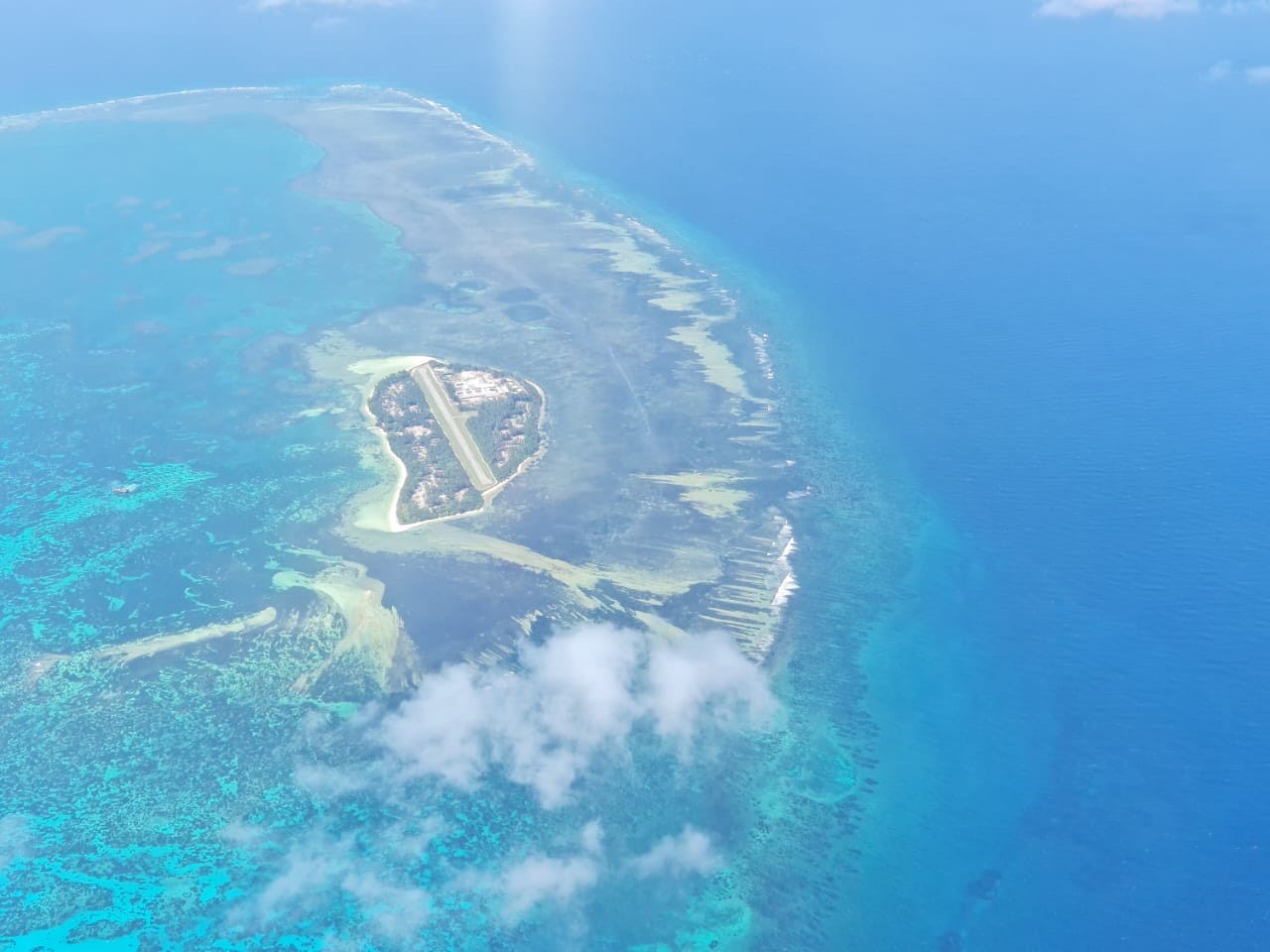 Phasing Out Of Old Aircraft Type
Labrosse says another push factor for IDC, for moving to a new aircraft type, is that the Beechcraft 1900D is an older, out-of-production model.
"The Beechcraft 1900D serves its role well and we would have continued to use it if not for the fact that it has been out of production since 2002. As such, it is now very difficult to get parts, causing repair works to take a longer time which in turn led to a lot of delays, resulting in cancellations from our customers," Labrosse explains.
He says IDC will phase out Beechcraft 1900Ds eventually, though there is no specific timeline.
"We will probably keep one model as a company aircraft, because IDC manages the islands' runways, so we will still need its capability to travel to certain locations," he adds.
IDC used to also operate one Dornier 228, but Labrosse says they sold it late last year, also due to difficulties finding spare parts. 
ATR Accessible To All Destinations
Labrosse says the Beechcraft 1900D fleet serves ten islands, namely: Praslin, Platte, Coetivy, Desroches, D'Arros, Alphonse, Providence, Farquhar, Astove and Assomption. He says the ATR 42-600 will be used on these same routes.
"All the testing and calculations factoring the ATR's performance have been completed, concluding that the aircraft type can serve all the ten destinations. With the exception of Platte and D'Arros which will have payload restrictions."
"The rest of the islands can be accessed with the maximum payload capacity," he adds.
Labrosse says another advantage of ATR 42-600 is it is certified to serve 14m-wide (46 ft) runways, perfect for some of the islands' runways which are only 15m-wide. 
For the even shorter runway strips, at a few other islands, he says IDC plans to acquire two Britten-Norman BN-2 Islander aircraft, with the first expected to arrive in June and the second in July or August.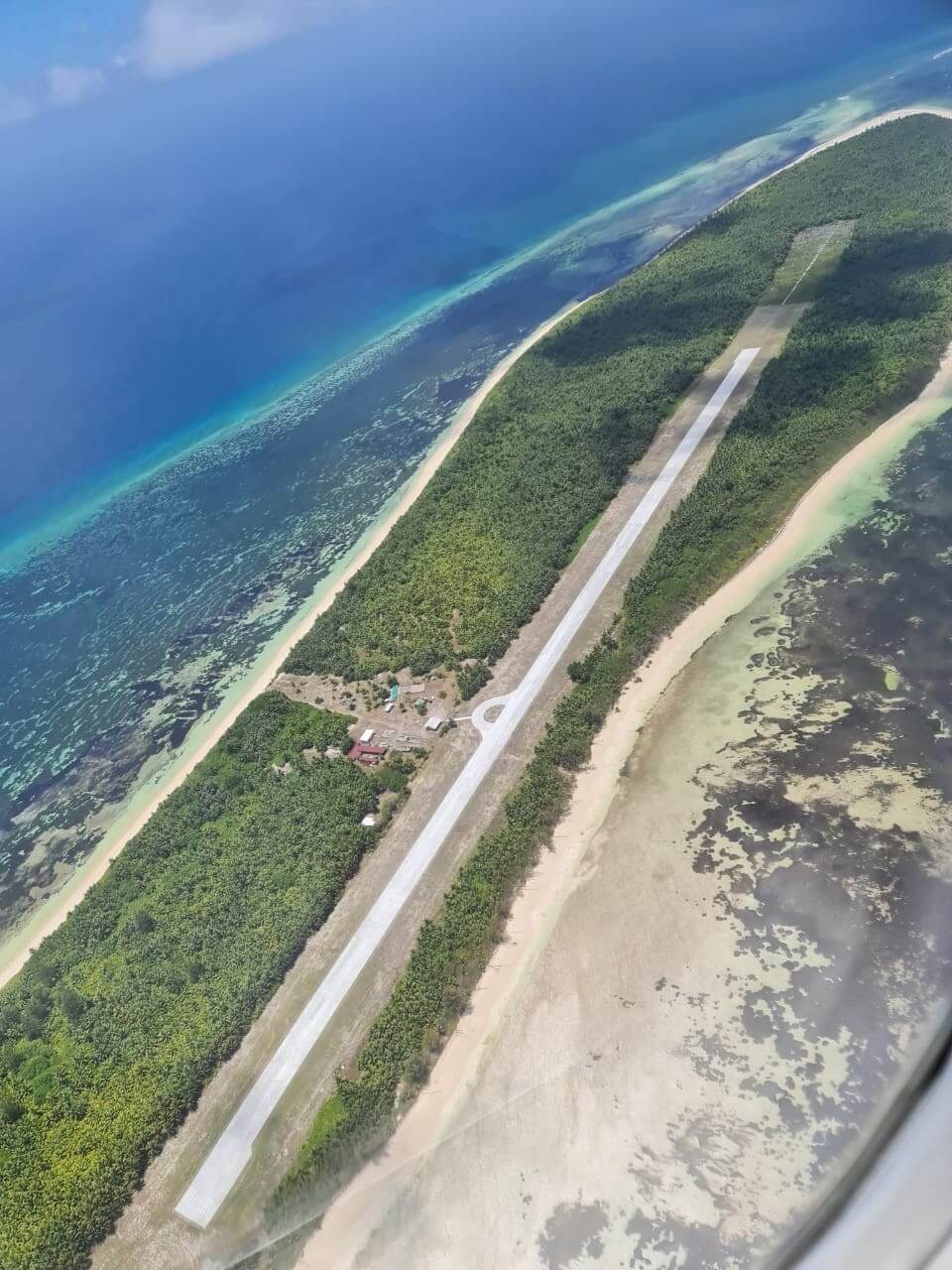 New Aircraft Hangar and Terminal 
Labrosse notes that the current hangar that IDC has, is unable to accommodate an ATR, so the company is building a new one.
"We used three plots of our land to exchange for a bigger space at Pointe La Rue, and will be constructing a new aviation facility on it that consists of three buildings; a hangar, departure terminal and offices."
Pointe La Rue is an administrative centre in the eastern region of the island of Mahé, the largest island of the Seychelles. This land that IDC acquired used to house the Seychelles Agro Industries factory which produces food products.
IDC is financing the hangar – estimated at US$1.5 million to US$2 million – and an additional half a million for other works, says Labrosse, adding that demolition works have started, with building completion expected in May or June next year.
Thoughts On New ATR STOL
ATR is developing the ATR 42-600S variant, which is an improved version of the ATR 42-600, with superior short distance take-off and landing (STOL) capability, allowing it to take off and land on short runways of 800-1000m (2,635-3,281 ft).
Labrosse says the new variant is a viable option for IDC, but there are many factors to be considered.
"First off, we need to think about the financial aspect, on the price difference between the normal ATR 42-600 and the ATR 42-600S. We expect the normal version to be able to serve us well, so if the difference is too substantial, we might just stick with it [the standard model]," he adds.
Labrosse says the performance of the new variant is also undetermined, as of now, so IDC will have to make further assessment of the aircraft later on once this new variant has been developed further. The ATR 42-600S is a new variant in development that ATR says it aims to have certified in time for entry into service in 2024.  
That said, he notes IDC might trade the ATR 42-600 for the ATR 42-600S in future, but nothing is 'really set in stone' at this stage.
Pictures provided by Marcus Labrosse shows some of the islands in Seychelles that IDC flies to.
Related Stories:
Seychelles' Islands Development Company Plans To Add ATR 42s (2 September 2021)
Ong Jeng Yang
Based in Singapore, Ong Jeng Yang has more than four years of experience working in the media industry.
Related posts
SUBSCRIBE TO OUR NEWSLETTER