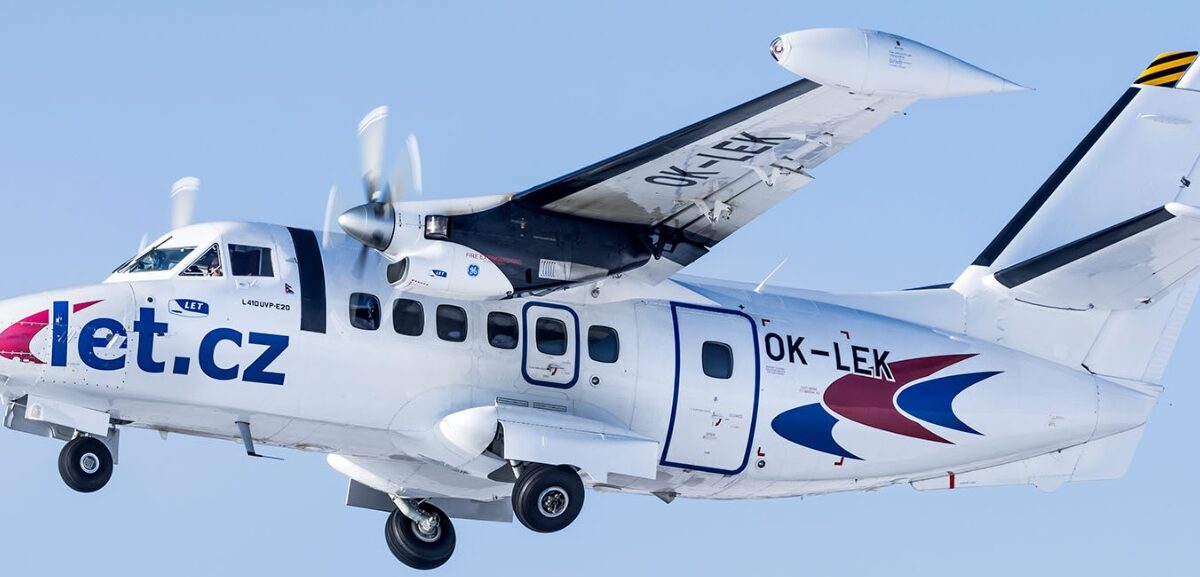 Czech Republic's Omnipol Group Buys Let Aircraft Industries
Ong Jeng Yang, 28 Apr 2022
3 min

read
Czech Republic's Omnipol Group has purchased Let Aircraft Industries (Let) from its Russian owner, following the US sanctions against Russia which purportedly impacted the company's business.
Prague-based Omnipol Group says in a statement the Russian owner of Let agreed to sell the company to it on 21 April and 100% of the shares are now owned by its brand Ompo Holding.
Omnipol says Let found itself in a very difficult situation after sanctions were imposed on Russia, which is the company's core market.
Countries have imposed sanctions on Russia because of the conflict in Ukraine.
Jiri Podpera, president of Omnipol, says the crisis situation meant there was a need for Omnipol, which is a Czech company, to step in and save Let, which is a significant Czech aircraft manufacturer.
Omnipol says Let has a strong position and is important to the Czech Republic. It hopes the acquisition can stabilize the company and maintain its production capabilities, it adds.
Ilona Plskova, CEO of Let, says the new agreement will undoubtedly help the company and employees to continue working in a safe, reliable environment.
"Companies under the [Omnipol] group are well-run and prosperous, so we have trust as well. We have also been cooperating with some of the Omnipol Group's production companies for a long time, and a direct involvement will further deepen our mutual activities," he adds.
The group cites last November's signing of an agreement in which Omnipol agreed to help promote the Let 410 and Let 410NG in foreign markets.
It says Let has begun to venture outside Russia with the help of Omnipol Group and both parties anticipate there will be new aircraft orders coming from overseas in the coming months.
The Kunovice-based Let was founded in 1936 and has changed hands several times throughout its history. In 2008, Uzbek-born Russian billionaire Iskander Makhmudov's Ural Mining and Metallurgical Company purchased a majority stake in Let.
Let says it has a long tradition of aircraft production and has manufactured more than 8,000 aircraft and exported to more than sixty countries around the world. Its products include the Walter Engines M601 turboprop-powered Let 410 and the GE H85-200 powered Let 410NG.
Omnipol is an investment and trading group with more than 85 years of experience in the domestic and international markets. The group says it provides solutions for the defence and security sector.
Omnipol has two subsidiaries, Era and Mesit, which are technology companies that focus on air, land and sea target tracking systems, military communications, aircraft instruments and precision engineering, including its own foundry and galvanic processes.
Aero Vodochody, maker of the Czech designed and built Aero L-39NG jet military trainer, is also part of Omnipol Group.  The L-39NG is powered by Williams International FJ44-4M jet engines.
Milan Slapak, CEO of GE Aviation's turboprop business, says on his social media "we foresee lots of potential synergies in terms of target market destinations, customer support and supply chains," with Let and Aero Vodochody having the same owner.
Picture from Let Aircraft Industries shows the L 410 UVP-E20 aircraft.
Ong Jeng Yang
Based in Singapore, Ong Jeng Yang has more than four years of experience working in the media industry.
Related posts
SUBSCRIBE TO OUR NEWSLETTER