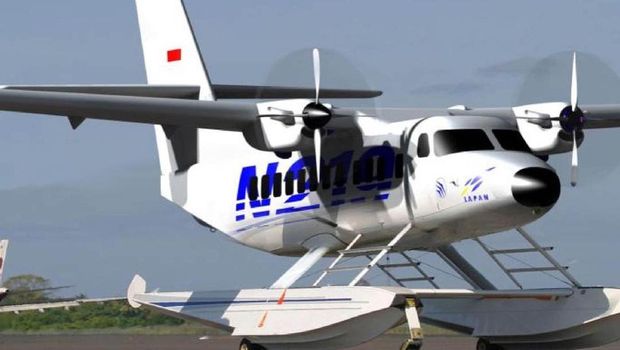 Indonesia's Agency for the Assessment and Application of Technology (BPPT) and the National Research Priority Consortium have announced plans to jointly develop a floatplane version of the Indonesian Aerospace N219, creating a solution to the nation's geographical challenges.
The floatplane variant, designation N219A, uses a pair of left and right floaters at the bottom of the aircraft as a substitute for the landing gear, thereby allowing the 19-seat aircraft to take off and land on water, CNN Indonesia reports.
The N219 floatplane would be useful in Indonesia, which is a sprawling archipelago of 17,000 islands, many of which have no runway.
The N219A is a modified Indonesian Aerospace N219 aircraft, a new aircraft type that received its Indonesian type certificate late last year.
The Pratt & Whitney PT6 aircraft was designed to access remote airstrips.
Hammam Riza, head of BPPT says the agency will play an active role in developing the N219A through various testing facilities.
Wahyu Widodo Pandoe, deputy head of BPPT's design and build technology department says amphibious aircraft are important for Indonesia as an archipelagic country. The National Research Priority Consortium of Indonesia is also working with BPPT to develop the floatplane.
Picture Source: Instagram @bambangbrodjonegoro
Ong Jeng Yang
Based in Singapore, Ong Jeng Yang has more than four years of experience working in the media industry.
Related posts
SUBSCRIBE TO OUR NEWSLETTER