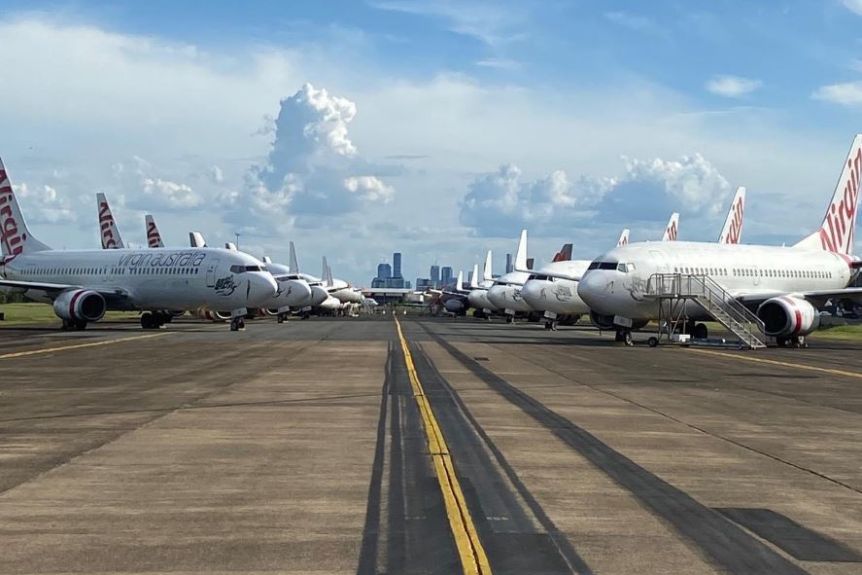 Aircraft lessor Avation anticipates it will only receive a fraction of the monies Virgin Australia owes it.
Aviation says it had 11 ATR 72s and two Fokker 100s leased to Virgin Australia representing 19% of Avation's total monthly run-rate lease revenue.
It says the two Fokker 100s have since been sold, three of the ATRs have been leased to other airlines, three ATRs are being actively remarketed, one is subject to a letter-of-intent by a new lessee, "and the remaining four are being marketed for sale or lease but have not yet been through maintenance."
"Avation's claim against Virgin Australia …is now expected to be approximately US$56 million," it says, adding that "the administrators have advised an expected pay out of 9-13 cents on the dollar on this claim."
Aviation says it has a diversified client base and the three largest customers – AirBaltic, VietJet and Eva Air – represent 66% of total contracted revenues.
It says its portfolio comprises of 46 aircraft and customers include 19 commercial airlines in 15 countries.
Avation adds it is negotiating with its customer Philippine Airlines with regards to "a downward adjustment to the lease rate of a Boeing 777-300ER aircraft on lease."
It also says it has reached an agreement with bondholders on some senior notes that were due to mature in May 2021 but will now mature in October 2026 thanks to an agreement reached with bondholders representing 76% of the notes. "[This] provides sufficient financial flexibility to support the continued development of the business through and post the COVID-19 pandemic," it adds.
Picture shows parked Virgin Australia 737s at Brisbane Airport where the airline is based. Picture credit: Brisbane Airport Corporation.
Related article: Qantas to wet-lease Alliance E-190s for domestic trunk routes (4 February 2021)
Virgin Australia, Alliance apply to cooperate on regional routes (2 November 2020)
QantasLink to boost regional services as Virgin Australia cuts backs (11 September 2020)
Virgin Australia axes regional routes following ATR phase out (10 September 2020)
Virgin Australia restructuring creates void for new entrants (5 August 2020)  
Related posts
SUBSCRIBE TO OUR NEWSLETTER