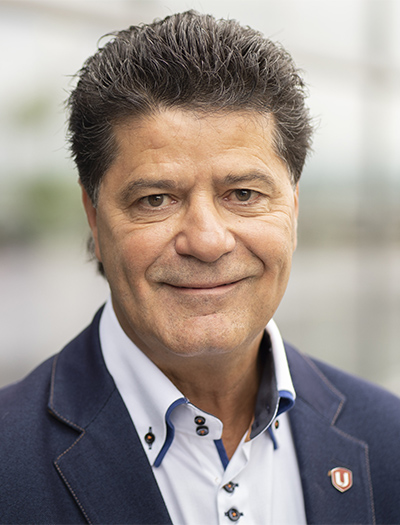 The union that represents many of De Havilland Aircraft of Canada's workers in Toronto has called on the Canadian government to intervene and provide financial support to protect the jobs at the aircraft-maker's assembly line which is due to close in this year's first half.
"The union remains deeply concerned with the company's announcement that it will exit the facility without a firm relocation plan or a timeline to resume production," says the union Unifor in a statement.
"The suspension of the Dash 8 program and facility exit will affect more than 700 members," it says quoting a figure that is higher than the 500 jobs affected that the company had announced.
"Canada's aerospace workers deserve better. We need the strongest possible government plan to support these economically vital jobs and protect our highly skilled aircraft manufacturing workers immediately," says Unifor national president, Jerry Dias, who is a former De Havilland Aircraft of Canada aerospace worker.
He says: "Each day that passes without a comprehensive plan including significant government financial supports for Canada's airlines and aerospace sectors means more unnecessary job losses, risks prolonging an economic recovery, and may do irreversible damage to our industrial capacity."
Unifor says it is urging the federal government to support workers at the Downsview site by implementing Unifor's economic recovery plan for Canada's aerospace sector.
The plan includes several elements but includes the Canadian Government supporting the local aerospace industry by placing an order for Canadian-built aircraft to meet the country's need, for example, for military and emergency response aircraft.
The Dash 8-400 is an aircraft that can be used for multi-missions including emergency response. It is also an aircraft that can be used for government VIP work, a role currently being fulfilled for the Canadian government by Canadian-built Challenger aircraft.
There was an opportunity late last year to potentially sell 11 Dash 8-400 aircraft to Canadian company Conair for fire-fighting, but Conair decided to buy pre-owned Dash 8-400s rather than new aircraft.
Besides the pandemic putting a dampener on new aircraft sales, another challenge De Havilland Aircraft of Canada has faced in generating new aircraft sales, is the market is flooded with pre-owned Dash 8-400s. Some of the airlines that have gone out of business recently or have scaled back their fleets, are large operators of Dash 8-400s. These operators include UK carrier Flybe and German operator LGW Luftfahrgesellschaft Walter. Also, De Havilland Aircraft of Canada's largest customer India's SpiceJet, which accounted for about half the order backlog, decided it no longer wanted to take its Dash 8s on order. De Havilland Aircraft of Canada then sued SpiceJet. In its legal case it argued that SpiceJet's sudden decision left it with some 'white-tail' aircraft it now has to remarket.
Unifor said in January in a public document to government – entitled Preventing A Tailspin – that: "Our members working at De Havilland Aircraft of Canada have reported from discussion with management that, without new orders, work will dry up in the spring [sometime in the March to May period] of 2021."
This has since been publicly confirmed by the company, which has said even though it is exiting the Downsview site in the later part of this year, when the lease expires, it will actually stop assembling aircraft in this year's first half, although some of these aircraft will only be delivered in the second-half of the year.
Editor's comment: If the Canadian government were to order De Havilland Aircraft of Canada aircraft it would be VIP or special mission aircraft. Bringing forward defence procurement is a way to protect jobs and drive economic growth. Other governments, such as Australia, have been doing this because it is a way to generate employment and 'pump prime' the economy.
The impression I have, from following De Havilland Aircraft of Canada's marketing, is it appeared to be very focused on promoting the Dash 8-400 as a commercial aircraft when in fact it is also an ideal platform for special mission work, such as maritime surveillance, thanks to the aircraft's speed and range.
Bombardier Aerospace – when it was looking for ways to garner more sales for its business jets – last year created a dedicated website promoting the Challenger and Global Express as special mission aircraft for medevac, maritime surveillance, etc. Here's the link to the website. Link. 
I am surprised De Havilland Aircraft of Canada didn't do that too. Also, another way to build confidence in the aircraft's future would be to announce some partnerships with defence companies. Like what Bombardier has done with Saab for the GlobalEye, a multi-role airborne early warning and control (AEW&C) aircraft that uses a Bombardier GlobalExpress as the platform.
When Bombardier owned the turboprop program it worked on a concept with Saab to develop a maritime patrol aircraft called Swordfish based on the Dash 8-400. Saab was actively promoting this concept in the market, although it was a while ago so many people have probably forgotten that. Here's a link to a Flightglobal story on it. Link. 
If De Havilland Aircraft of Canada were to highlight to the market, for example, that the Dash 8-400 can be used as a maritime patrol aircraft thanks to Saab defence technology and ingenuity; then De Havilland Aircraft of Canada would have something positive to promote in the market that may help the program secure its future.
Picture sourced from Unifor shows: union leader Jerry Dias.
Related posts
SUBSCRIBE TO OUR NEWSLETTER