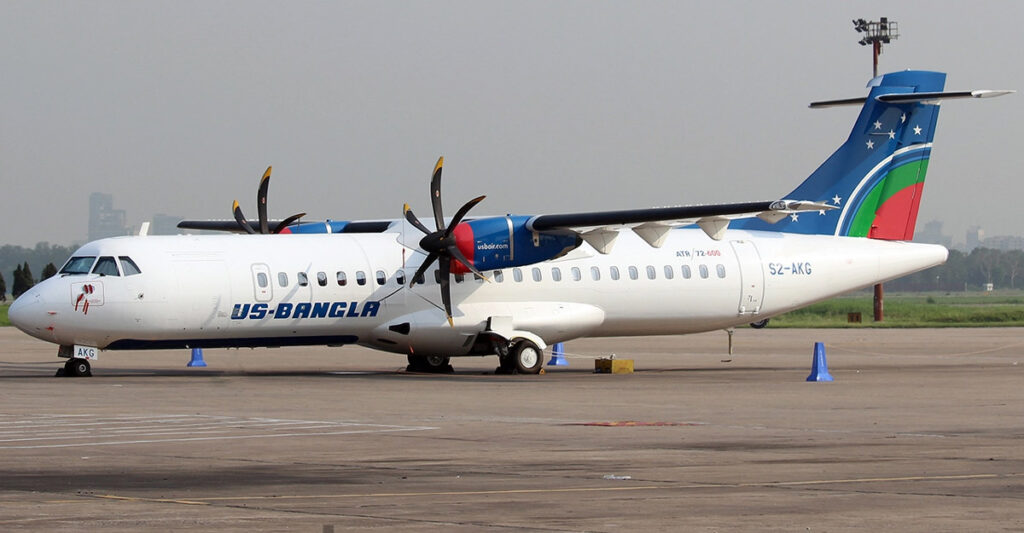 Bangladesh's US-Bangla Airlines plans to add seven aircraft this year to expand its operations, including new routes.
In a statement to mark US-Bangla's ninth year of operations, US-Bangla says it plans to add four Boeing 737-800s and three new ATR 72-600s to its fleet this year.
US-Bangla reports it currently has six Boeing 737-800s, seven ATR 72-600s and three De Havilland Aircraft of Canada Dash 8-400s. The airline earlier announced it plans to sell the Dash 8-400s.
US-Bangla plans to operate flights to Jeddah, Riyadh, Dammam, Madinah, Abu Dhabi and New Delhi as soon as possible, a US-Bangla spokesperson tells Smart Aviation Asia Pacific.
The spokesperson says US-Bangla will have to acquire a new type of aircraft, such as the Boeing 787, before commencing planned services to Europe and North America by 2023 and 2025 respectively.
Picture Source: US-Bangla Airlines
Related Stories:
Bangladesh's US-Bangla Phasing Out Dash 8-400s (2 October 2021)
Bangladesh's US-Bangla To Receive Two ATR 72-600s Soon (26 November 2020)
Biman Bangladesh To Take Delivery of Dash 8-400s (27 October 2020)
Davy Lim
Davy is based in Singapore. He is passionate about aviation and has flight experience in various single engine piston aircraft, gliders and seaplanes from his time in the United States. Davy holds a BA in Economics from the State University of New York in Buffalo.
Related posts
SUBSCRIBE TO OUR NEWSLETTER